Wintery conditions can play havoc with our skin!
The cold, dry air and biting winds can pull water from the surface of your skin, where it evaporates into the air, leaving your skin feeling dry and open to the processes that can speed up visible signs of aging.
Not only that, hot air from the heater in your car, house or office can also dry out skin. So 24/7 your skin has to cope with environmental stresses, whether you're freezing outside or nice and cosy inside.
This can cause skin to become sensitised, red, chapped and easily irritated. It might become rough like tree bark, or scaly like lizard skin, or crack and bleed painfully …and you can find yourself applying moisturiser many times a day but your skin can just soak it all up and demand more!
So what do you do…?
I have for you 5 quick tips to defend against dry winter skin…
#1. KEEP BATHS AND SHOWERS SHORT AND LUKEWARM
We all love long hot baths and showers, but they can really dry out our skin!
Washing or cleansing with water that's too hot, can strip our skin of it's natural oils, leaving us open to the processes that speed up visible signs of aging.
Think about what you do in the kitchen to get oil and grease off pots and pans… lots of hot water, lots of scrubbing and a foaming detergent.
Which is the worst thing you can do in the bathroom, especially in winter.
It's those natural skin oils that help keep our skin soft, supple and youthful looking. So keep baths and showers short and lukewarm to keep those natural oils in your skin.
Also be aware that the chlorine in water can be irritating for people with eczema or dermatitis.
"Chlorine is a strong skin and lung irritant" says building biologist Nicole Bijlsma, "which is why people with eczema are often worse after a shower or bath"
So consider attaching a water filter to your shower head.
I use a Vitamin C filter that neutralises the chlorine in my shower water.
If you love your baths, why not try our Replenishing Mineral Bath Salt..?
A premium blend of naturally sourced Epsom Salt and Dead Sea Salt which is great for soothing and softening skin, relaxing and detoxing the body and calming the mind. Dead Sea Salt is also well known for helping to improve the symptoms of skin issues like eczema and psoriasis.
Premium Blend of Natural Epsom Salt and Dead Sea Salt
Pure and unscented
Calms the mind
Relaxes the body
Replenishes Skin
Relax & unwind soaking in bath or foot bath
Read more
WINTER SKIN TIP #1
Long hot showers and baths can strip skin of it's natural oils, leaving skin dry and open to the processes that speed up visible signs of aging.
Keep showers and baths short and use lukewarm water.
It's those natural skin oils that keep our skin soft, supple and youthful looking
#2 GENTLY CLEANSE ONCE A DAY
The manual act of washing or cleansing can physically irritate skin.
Even more so, if we're using cleansers containing chemical detergents like sodium lauryl or laureth sulphate and coco betaine, twice a day.
This combo can strip away your skin's protective oils and depending on how dry and irritated your skin is, it can also remove lipids that sit in between the skin cells in the top layer of your skin. Those lipids help form your skin's protective barrier that will keep allergens and irritants out and moisture locked in.
So if your skin is feeling tight and squeaky clean after cleansing, you've probably stripped away its protective oils.
Instead, gently cleanse once a day with an Ecology Konjac Sponge.
These vegetable fibre sponges are super soft and will help your skin retain its natural oils and moisture levels.
I tend to cleanse once in the evening to remove any dirt and pollution from the day and if I'm wearing make-up I'll use a microfibre make-up removal cloth. Then in the morning, I simply splash lukewarm water on my face to freshen my skin.
WINTER SKIN TIP #2
Skip the chemical-laden cleansers that can irritate skin and strip it of its natural oils. Instead, gently cleanse once a day with a Konjac Sponge. This will help your skin retain its natural oils and moisture levels.
#3 Choose a rich moisturiser
Commercial moisturisers or lotions from big skincare brands almost always contain water or aqua.
It's cheap and makes the active ingredients go further.
But there are 2 reasons why using products containing water can sometimes leave your skin looking and feeling dryer than before.
REASON #1
When water is the first ingredient in a product, it generally makes up between 50% and 80% of the product.
At this concentration, there will be less oily components in the moisturiser, meaning there will be less protection from moisture loss and dry skin …and the water in the moisturiser itself can quickly evaporate, also contributing to skin feeling drier than before.
Interestingly, the cells in our outer layer of skin only need to have a water content of 10% to keep skin soft. It's in the lower layers that the water content in cells gets up to 80%. When there's no oily barrier to seal water in the skin, water can migrate from the lower layers to the surface and evaporate away.
"…studies that have compared the water content of dry skin to that of normal or oily skin show that there doesn't appear to be a statistically significant difference. And adding more moisture to the skin is not necessarily a good thing. If anything, too much moisture, like soaking in a bathtub, is bad for skin because it disrupts the skin's outer barrier (the intracellular matrix) by breaking down the substances that keep skin cells functioning normally and in good shape" ~ paulaschoice.com
So go for an oil rich moisturiser for dry skin, like one of our Ecology moisturising creams.
These ultra rich moistuisers contain 100% natural fats and oils, and they closely mimic oils found naturally in healthy youthful skin. The Ecology Creams are deeply nourishing for dry skin and will help to lock in moisture to keep your skin soft and supple in the face of wintery conditions.
REASON #2
The second reason relates to the 2 different types of ingredients needed to stabilize a formulation that contains water and oils. Emulsifiers and preservatives.
Emulsifiers are ingredients needed to make the water and oils play nicely together in the formulation and not separate into two layers. Common emulsifiers include cetyl alcohol, sorbitan olleate, stearyl alcohol, stearic acid, triethanolamine, polysorbate, borax plus beeswax and lecithin.
Then there are preservatives. Water is the perfect environment for microbes to grow, so preservatives are needed to keep these formulations free from microbes like bacteria and fungi. Common preservatives include parabens, propulene glycol, phenoxyethanol. benzyl alcohol, disodium EDTA, formaldehyde releasing preservatives.
These two types of ingredients can be both drying and irritating to skin, especially sensitive skin.
Our nutrient rich Ecology moisturisers are free from both preservatives and processed chemicals.
WINTER SKIN TIP #3
Moisturisers and lotions containing water are less likely to lock in moisture and more likely to leave skin feeling dry and irritated. Instead go for oil rich moisturisers that closely mimic skin's own naturally produced oils, like one of our Ecology moisturisers.
#4 Moisturise straight after cleansing
Don't rub your skin dry with a towel. Instead, gently pat skin dry and moisturise while your skin's still damp.
The oily ingredients in your moisturiser will help to seal skin and prevent water evaporating from skin.
This locks the moisture in your skin and protects skin from environmental stresses like cold air and wind.
WINTER SKIN TIP #4
Gently pat skin dry and moisturise while your skin's still damp
#5 Support skin from the inside out
Remember to continue to drink lots of water and ensure you're eating natural fats like grass fed ghee, tallow, lard, avocado and coconut as well as foods that contain omega 3's, like oily fish.
A Japanese study of 716 women found those who ate the most saturated fat had significantly less wrinkles and better skin elasticity.
Saturated fats make up the cell membranes of every single cell in your body, including your skin cells. Strong, healthy cell membranes containing good amounts of cholesterol and saturated fats will help your skin cells retain water. So skin cells stay nice and plump. Rather than dehydrated like pickled prunes.
Omega 3's help to increase skin's moisture retention and firmness, improving the appearance of dry skin, acne, eczema and psoriasis.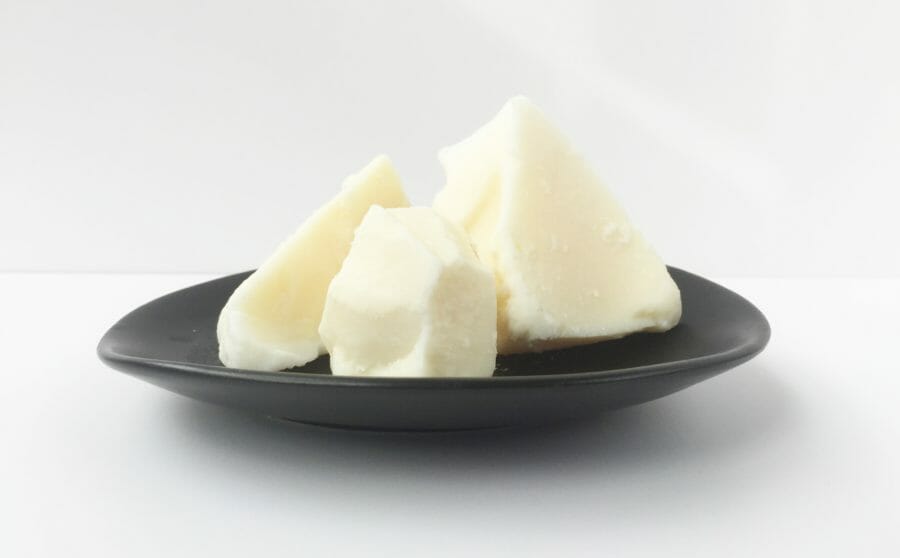 WINTER SKIN TIP #5
Continue to drink lots of water and eat natural fats like grass fed ghee, tallow, coconut and avocado to support your skin and keep it soft and supple from the inside out.
Good luck with defending your skin against wintery conditions!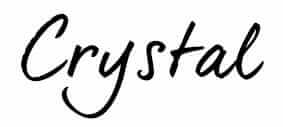 JOIN THE VIP CLUB & DOWNLOAD YOUR FREE eBOOK
Enter your details below to join the VIP mailing list and download your free eBook
Your personal information is 100% secure and will never be shared. We collect, use and process your data according to our

Privacy Policy
Sources
Healthy Home, Healthy Family, Nicole Biljsma
Beauty from the Inside Out, Dr Libby Weaver