Rebecca was frustrated with the skincare products she'd tried with her combination, breakout prone skin… until she found our Revitalising Cream and Facial Konjac Sponge.

These are now a favourite with both her and her family to keep skin clear and soft all day long… leaving Rebecca feeling more confident and in control of both her skin and what her family uses on their skin.
Here's Rebecca's story...
"I am a 47yr old mother of two busy teenage girls. I love the outdoors, the sun and sand and salt water.
Feeling good and confident about what I use in my home and on our skin is very important to me.
I was frustrated with the products I had tried in the past…
Everything seemed to make my skin feel greasy or dry halfway through the day or would contribute to skin breakouts.
I used mostly water based moisturisers that initially felt good on my skin, but by late morning it was feeling dry.
My skin has been dull and spotty in the past. This always made me feel less confident and needing to cover up my spots with tinted creams.
I saw an ad for Ecology and thought I had nothing to lose… so I bought a sample pack and have not looked back from there.
Since using Ecology moisturisers my skin is almost always clear, glowing and feels smooth and soft all day.
It is so simple now… I wash my face in the shower with microfibre cloths, pat my skin dry, apply a small dob of my Ecology moisturiser and I am good to go.
Simple, effective and great value. My skin is smoother and more hydrated all day. I feel confident in my skincare and feel more in control – it is one less thing I have to think about throughout the day.
Our absolute fave is Revitalising Day and Night Cream with Macadamia and Manuka!
It smells divine and leaves your skin feeling silky and hydrated all day. I love that ingredients are carefully selected and locally sourced. They are great for the whole family and a little goes a long way.
My daughter loves the Konjac Sponge that came as a gift and uses the Revitalising Day and Night Cream with Macadamia and Manuka on her hands as she had a chemical burn on her sensitive skin and this works so well to keep it hydrated and minimise flare ups.
The tins are easy to pack and travel with. The microfibre cloth dries quickly so even if I am away for the weekend everything is easy.
I always have a sample sized tin that lives in my handbag, so if I forget it or someone needs a little moisturiser I am prepared."
~ Rebecca (and her daughter), love our Revitalising Cream and Facial Konjac Sponge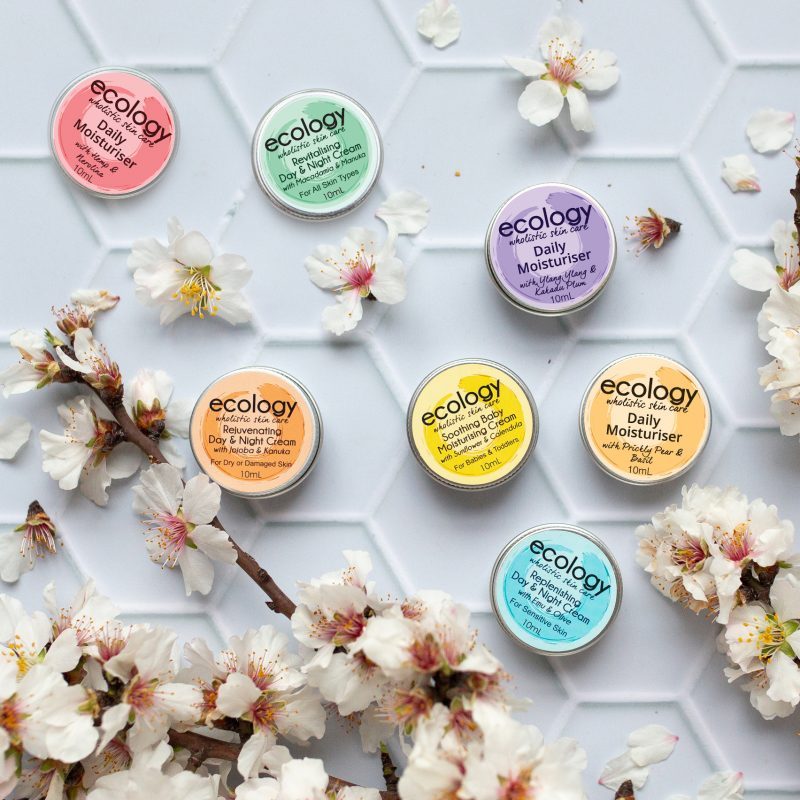 We are beyond happy for Rebecca and her family!
It's such a massive win when you finally find something that helps balance combination skin and leaves it feeling clear, smooth and glowing
(as well as fitting in your ethos and lifestyle) 
Honestly, when it comes to combination and breakout prone skin… everyone's different and it can really depend on what's driving oil production and breakouts
We tend to think our skin is oily when we're getting breakouts …but that's not always the case.

A number of adults with acne actually have acne tarda or 'dry' acne.
This is where skin is lacking in oils and water.
So when we use those harsher products or treatments to 'get rid of' the oil we think is there, we can strip protective oils and lipids from our skin's outer layer and dry out the skin even more.

…this sets us up for more breakouts.
So you might be wondering why the Ecology Creams have been so helpful for Rebecca…
It's because the Ecology Creams are handmade with a little known ingredient called grass-fed tallow.
Grass-fed tallow is a gently rendered fat (like emu oil), but it comes from healthy, grass-fed cows
(so this isn't for our vegan friends!)
Grass-fed tallow might be 'little known' now… but everyone from the Aboriginal Australians to our great grandmothers used to use traditional animal fats like tallow, for everything from burns and chafing to blisters and wound healing.
And the reason why grass-fed tallow is so amazing for skin?
It really closely mimics fats and oils found naturally in healthy, youthful skin.
It contains fat soluble vitamins A, D, E & K …all of which are crucial for healthy skin (some of these are also antioxidants)
It's balanced in omega 3's and 6's …both are important for healthy skin
So this means grass-fed tallow (along with the jojoba oil in the Ecology Creams) can help balance oil production and replace missing components in skin's outer layer …keeping moisture IN and allergens and irritants OUT.
…which means grass-fed tallow can also help calm redness and leave skin looking plump, 'healthy' and well hydrated.
Rebecca and her family love our Revitalising Cream and Facial Konjac Sponge…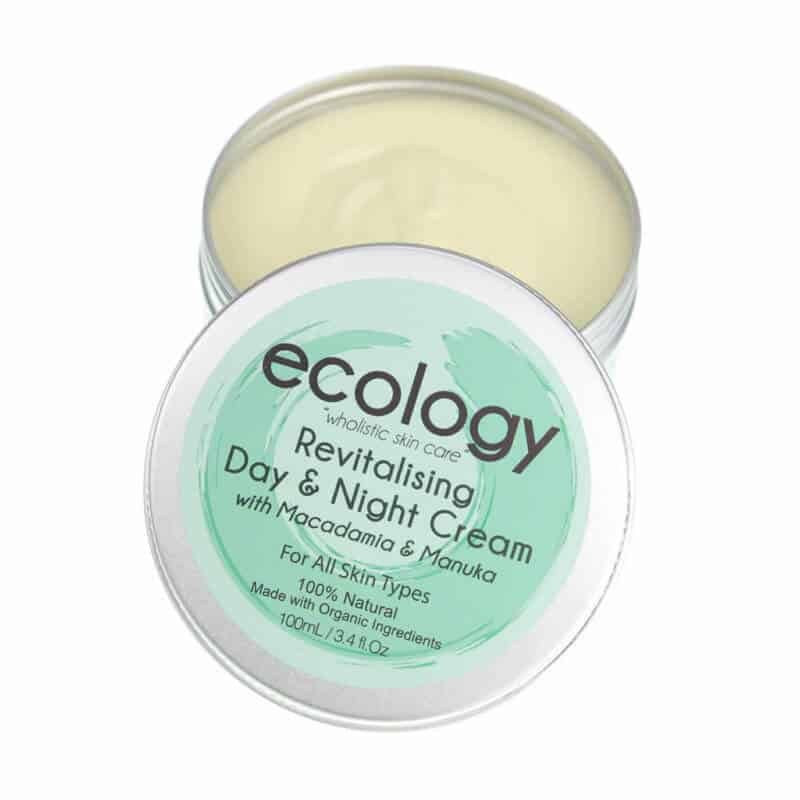 Revitalising Cream
with Macadamia & Manuka
Rich and perfect for combination / normal skin
Click for Ingredients
Grass fed beef tallow*, Jojoba Oil**, Macadamia Oil*, Manuka Oil***, Kanuka Oil***, Vanilla Bean Extract, Rosemary Leaf Extract* *Organic **Grown Pesticide Free *** Wild Harvested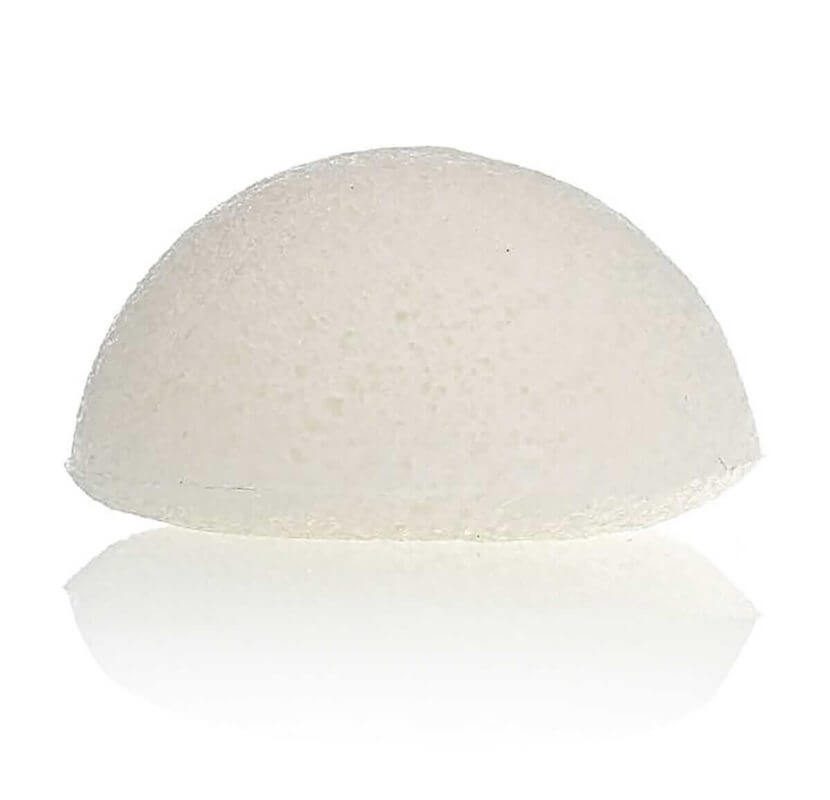 Facial Konjac Sponge Pure 
For gentle cleansing, just add water perfect for dry and sensitive skin
Click for Ingredients
Pure Konjac Potato Fibre The Konjac Sponges are free from chemicals, colours, additives and preservatives.
We've had good feedback from other customers (like Rebecca) who've used our Revitalising Cream with Macadami and Manuka and the other two moisturisers in our Breakout Prone Skin Trial Pack (our Soothing Baby Cream and Daily Moisturiser with Ylang Ylang) to help balance combination skin and soften dry skin…
The Revitalising Cream is rich and has a simple formulation… it contains only a handful of ingredients, including manuka and kanuka oils which are known to be helpful for breakouts and wound healing
Like Rebecca, I have a drive to feel comfortable with the products I put on my skin.
And it was my super sensitive skin and skin issues that led me to developing the Ecology Creams in the first place.
…I'd finally found something that worked well for me and I wanted to share it with others
And because I know how important it can be to try a 'trial size' of something before getting a larger size, we've put together Trial Packs of our Ecology Creams.
You can now try a 2-pack or 3-pack of our 10mL mini moisturisers from only $18 (so only $9 per moisturiser) …and get free shipping when you use the code: TRIAL at checkout
and see for yourself the difference an Ecology Moisturiser can make for sensitive and problem skin
(this is a great size! It'll last a couple of weeks, long enough to see the calming effect for yourself)
So click on the button below that best describes your skin to see which moisturisers are right for you…
Crystal,
Ecology Skincare