Hayley had tried all sorts of natural products for her dry and sensitive skin, but nothing really soothed her red and blotchy skin until she came across Ecology Skincare.
Now Hayley's Replenishing Cream is helping to keep her skin soft and calm, which helps her feel happier in her own skin.
Here's Hayley's story…
"About 10 years ago my skin suddenly became really sensitive …my skin became red and blotchy and dry.
I tried so many different products and spent so much money, only to throw them out or give them to family and friends to use.
I tried all the natural products I could find… unfortunately they still had a lot of questionable ingredients.
I found out that the less ingredients the better (for me anyway)…
I felt like I didn't want to look at people because I didn't want them to look at me.
It wasn't pleasant… I was pretty miserable.
…nothing soothed my skin until I found Ecology.
One day I stumbled across Ecology and I loved the story behind the product.
I use the Replenishing Day & Night Cream and I love it.
The texture, the smell, the simplicity of the product.
I wash my face with a micro fibre cloth – no cleanser, and I moisturise with Ecology.
Morning and night. It is very simple.
My skin is really soft and a lot calmer.
It will never be perfect, especially as it ages, but it feels so nice and is so much calmer than it used to be.
I feel like a normal human who can go out in public with confidence.
I haven't looked back since!
Being happy is important to me, and when my skin feels nice, I feel happy!"
~ Hayley, happy with her Replenishing Cream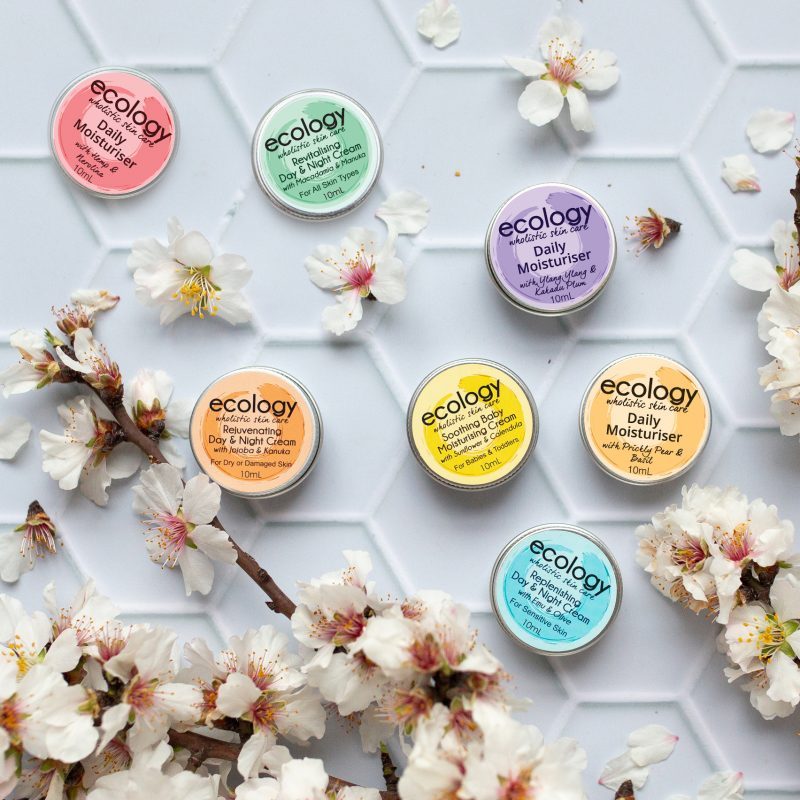 We are beyond happy for Hayley!
It's such a massive win when you finally find something that calms redness, leaving skin looking and feeling softer… and leaving you feeling happier and more comfortable in your own skin
Now you might be wondering why Hayley's Replenishing Cream is helping to keep her skin soft and calm when many other natural products didn't…
Our skin cells are like bricks… and in between our skin cells, sits a glue or mortar made up of cholesterol, fatty acids and ceramides.
…it works like a living wall that keeps allergens, microbes and irritants out and moisture in.
When our skin's barrier function becomes disrupted, this is when water can escape from skin and allergens and irritants can get in… leading to redness and irritation.
The Ecology Creams are handmade with a little known ingredient called grass-fed tallow.
Grass-fed tallow is a gently rendered fat (like emu oil), but it comes from healthy, grass-fed cows
(so this isn't for our vegan friends!)
Grass-fed tallow closely mimics the fats and oils we have naturally in skin. So it soaks in nicely and helps support skin's barrier function, keeping allergens and irritants out and moisture in. Tallow also contains anti-inflammatory fatty acids and longer chain saturated fats. 
…so it helps to calm redness and leave skin looking plump and well hydrated.

Grass-fed tallow also:
Contains fat soluble vitamins A, D, E & K …all of which are crucial for healthy skin (some of these are also antioxidants)
Is balanced in omega 3's and 6's …both are important for healthy skin and balancing immune function
Not only that, as we get older, our skin produces less of those lipids (the fats and oils) that keep it soft, supple and youthful looking.
…so grass-fed tallow is putting back what time takes away.
Hayley's happy with our Replenishing Cream and microfibre cloths…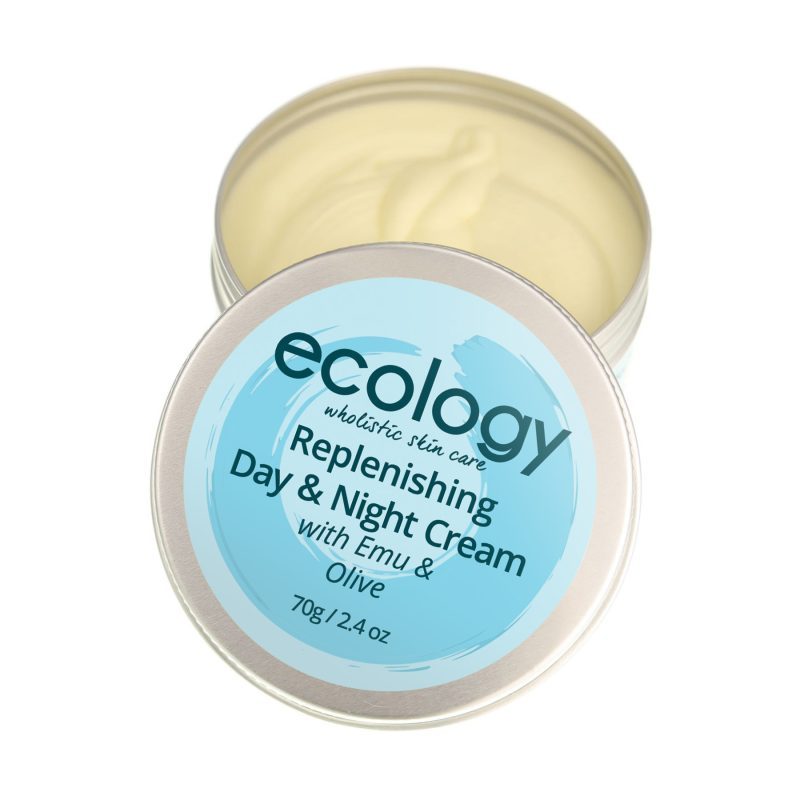 Replenishing Cream
with Emu & Olive
Ultra rich and perfect for
dry and sensitive skin
Click for Ingredients
Grass fed beef tallow*, Emu Oil, Extra Virgin Olive Oil*, Jojoba Oil**, Vanilla Bean Extract, Rosemary Leaf Extract*
*Organic **Grown Pesticide Free *** Wild Harvested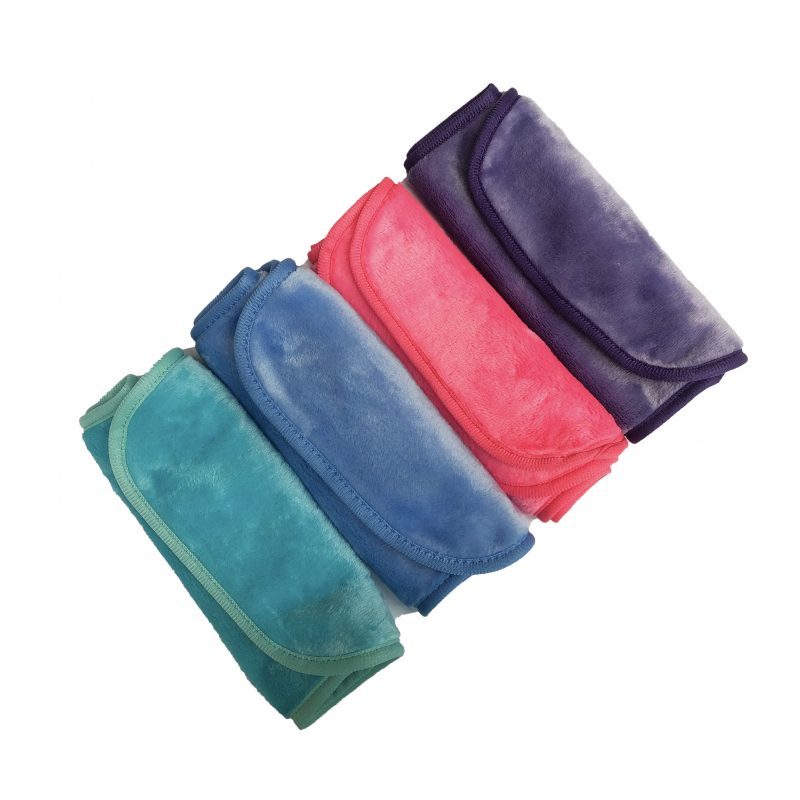 Microfibre Makeup Removal Cloths
Plush and ultra soft, reusable
Just add water for gentle cleansing and makeup removal

We've had good feedback from other customers (like Hayley) who've used our Replenishing Cream and the other two moisturisers in our Redness Prone Skin Trial Pack (our Soothing Baby Cream and our Revitalising Cream) to help soothe sensitive skin and calm redness.
The Replenishing Cream is ultra rich. It has only a handful of ingredients (no essential oils) and is perfect for anyone with dry and sensitive skin or skin issues like eczema and dermatitis.
The Soothing Baby Cream is just as gentle as the Replenishing Cream, but a little lighter in texture.
And the Revitalising Cream is similar in texture to the Baby Cream, but it has a mild herbal aroma from the manuka and kanuka oils (these two oils can be helpful for inflamed skin)
Like Hayley, I struggled with redness and easily irritated skin for years.
My super sensitive skin and skin issues are what led me to developing the Ecology Creams in the first place.
…I'd finally found something that worked well for me and I wanted to share it with others
And because I know how important it can be to try a 'trial size' of something before getting a larger size, we've put together Trial Packs of our Ecology Creams.
First time customers can now try a 2-pack or 3-pack of our 10mL mini moisturisers from only $18 (so only $9 per moisturiser) …and get free shipping when you use the code: TRIAL at checkout
and see for yourself the difference an Ecology Moisturiser can make for sensitive and problem skin
(this is a great size! It'll last a couple of weeks, long enough to see the softening effect for yourself)
So click on the button below that best describes your skin to see which moisturisers are right for you…
Crystal,
Ecology Skincare