With an active outdoor lifestyle, sunscreen and moisturiser are a necessity – and skin 'barnacles' are unwelcome…

Ann's Replenishing Cream is helping to keep her skin soft and hydrated and is gradually reducing the look of her dry, raised skin 'barnacles' …without breaking the bank
This is Ann's story…
"I have reached the mature age of 70 & still enjoy an active outdoor lifestyle. Starting my day with a 6 km walk with my husband. We also enjoy kayaking, fishing.
While I enjoy outdoor activities my skin doesn't…
…I would apply sunscreen & moisturiser regularly, only to have my skin 'suck up' the moisturiser in no time.
I noticed dry, raised lumps appearing on my arms & legs. My skin specialist called these 'barnacles', assuring me they were not dangerous.
But who wants barnacles? Certainly not me!
My skin obviously required more than moisturiser, so I researched hydration creams…
Most were more expensive than what I was used to paying… so I was happy to read 'Ecology' offered a trial pack. If I wasn't happy with the results I wouldn't be wasting too much cash…
The trial pack really worked for me because I am really "picky" with scents.
…and I was delighted to discover the Ecology Replenishing Day & Night Cream for Sensitive Skin worked better than any other product I have ever used.

I cleanse morning & night, apply a face oil & body moisturiser then apply 'Ecology' to the dry spots.
My skin stays hydrated & the 'barnacles' are gradually disappearing.
As a new spot appears I concentrate on that area with the sensitive cream & while I use it it stays under control.
Plus the tiny jar has lasted forever, so not expensive at all…… Win… Win"
~ Ann, loves her Replenishing Cream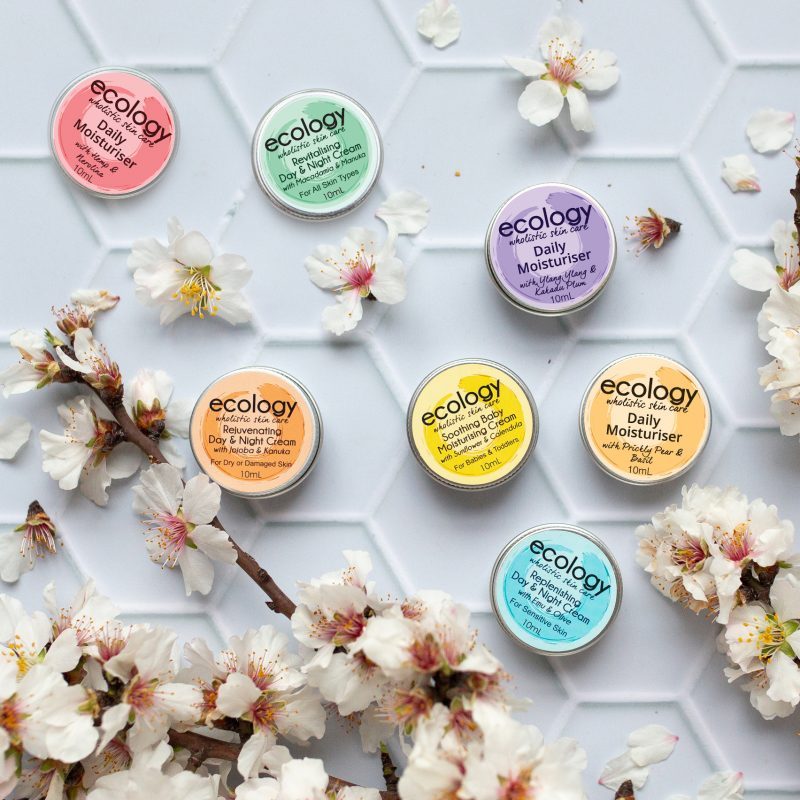 We are beyond happy for Ann!
It's such a massive win when you finally find something that hydrates skin and makes a noticeable difference to the look of dry and damaged skin
Honestly, when it comes to skin 'barnacles' and sun damaged skin… everyone is different and there are no 'miracles'
But you might be wondering why our Replenishing Cream has been so helpful for Ann…
When our skin is dry any raised lumps, 'age spots' or blemishes will 'stand out' more.
Dry skin and skin that's 'healing' needs fatty acids and cholesterol.
Cholesterol in particular is helpful for skin that's 'healing' …it makes up a large part of our skin's cell membranes and sits in between skin cells forming a living wall (with fatty acids and ceramides) to help keep moisture in skin.
…but it's found in so few products.
Cholesterol IS in our Ecology Creams, because it's found naturally in our hero ingredient… grass-fed tallow.
Grass-fed tallow is a gently rendered fat (like emu oil), but it comes from healthy, grass-fed cows
(so this isn't for our vegan friends!)
Grass-fed tallow contains the same kinds of anti-inflammatory fatty acids, cholesterol and fat soluble vitamins A, D, E and K found naturally in healthy, youthful looking skin.
So grass-fed tallow can help replace 'missing' components in skin's outer layer… and 'patch up holes' in the living wall
…reducing moisture loss and leaving skin looking softer, smoother and more hydrated.
Not only that, as we get older, our skin produces less of those lipids (the fats and oils) that keep it soft, supple and youthful looking.
…so grass-fed tallow is putting back what time takes away.
Ann's been trying our Dry Skin Trial Pack and has decided her Replenishing Cream is her favourite…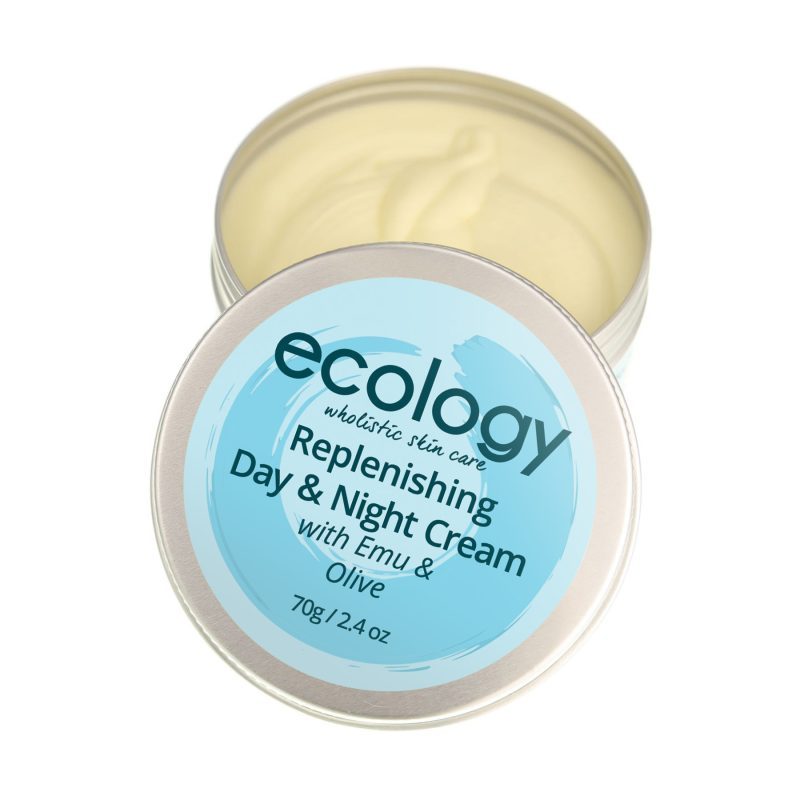 Replenishing Cream
with Emu & Olive
Ultra rich and perfect for
dry and sensitive skin
Click for Ingredients
Grass fed beef tallow*, Emu Oil, Extra Virgin Olive Oil*, Jojoba Oil**, Vanilla Bean Extract, Rosemary Leaf Extract*
*Organic **Grown Pesticide Free *** Wild Harvested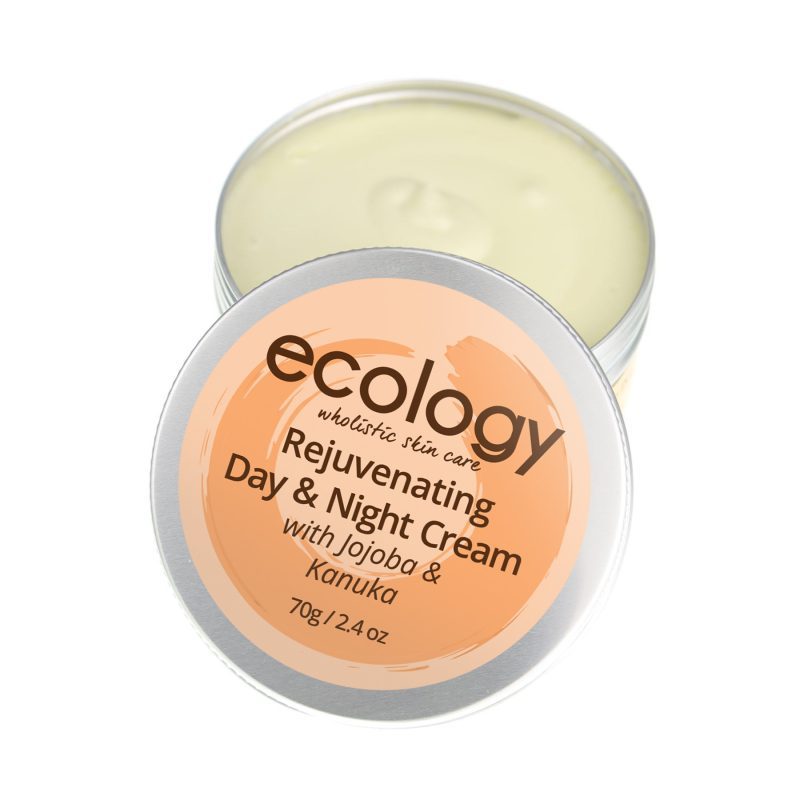 Rejuvenating Cream
with Jojoba & Kanuka
Ultra rich and perfect for
dry and damaged skin
Click for Ingredients
Grass fed beef tallow*, Jojoba Oil**, Extra Virgin Olive Oil*, Kanuka Oil***, Vanilla Bean Extract, Rosemary Leaf Extract*
*Organic **Grown Pesticide Free *** Wild Harvested
We've had good feedback from other customers (like Ann) who've used our Replenishing Cream and the other two moisturisers in our Dry Skin Trial Pack (our Rejuvenating Cream and Daily Moisturiser with Ylang Ylang) to help soften and smooth dry skin…
The Replenishing Cream is our richest cream. It has a simple formulation and contains only a handful of ingredients, so it's perfect for sensitive and easily irritated skin.
…and the aroma Ann likes in the Replenishing Cream, is a mild vanilla aroma
Like Ann, I'm all about a simple skin cream that works well.
My super sensitive skin and skin issues are what led me to developing the Ecology Creams in the first place.
…I'd finally found something that worked well for me and I wanted to share it with others
And because I know how important it can be to try a 'trial size' of something before getting a larger size, we've put together Trial Packs of our Ecology Creams.
You can now try a 2-pack or 3-pack of our 10mL mini moisturisers from only $18 (so only $9 per moisturiser) …and get free shipping when you use the code: TRIAL at checkout
and see for yourself the difference an Ecology Moisturiser can make for sensitive and problem skin
(this is a great size! It'll last a couple of weeks, long enough to see the softening effect for yourself)
So click on the button below that best describes your skin to see which moisturisers are right for you…
Crystal,
Ecology Skincare