Jenny's simple skincare routine matches her lifestyle perfectly.
While caravanning around Australia, Jenny's Rejuvenating Cream is keeping her skin soft and smooth without ever feeling tight or dry… even though she's living out under the harsh Australian sun.
Here's Jenny's story…
"I am retired and have been travelling around our beautiful country in my caravan for a couple of years…
…but the harsh Australian climate has not been kind to me.
I have always had good skin, but living outside in our Australian environment meant my skin often felt dry.
I needed something that was easy to apply and made my skin feel great.
I tried some supermarket brands and another online company that offered samples but nothing seemed to work…
So I tried a sample from Ecology Skincare.
I love the dry skin range as my skin always feels soft. I don't have that tight, dry feeling ever with the Ecology Rejuvenating Cream… even when its cold.
I cleanse using warm water and a Konjac Sponge, which was a free gift!
Then massage a small amount of Ecology Cream on my face. Any left over cream is massaged into the back of my hands.
I now have a skincare routine that suits me. I use the same creams morning and night. Simple.
I do not wear makeup and love feeling my clean, moisturised skin… it never feels dry.
…I wasn't sure if my fine lines were improved until I looked back at some photos from last year.
Wow there is a difference. Thank you.
I love your product and wish I had found it sooner."
~ Jenny, loves her Rejuvenating Cream
We are beyond happy for Jenny!
It's such a massive win when you finally find something that softens dry skin and the look of fine lines …even when you're 'living outdoors' under the harsh Australian sun.
Now you might be wondering why the Ecology Creams work so well for Jenny when other supermarket brands didn't…?
As we get older our skin produces less of those lipids (the fats and oils) that keep our skin soft, supple and youthful looking.
The Ecology Creams (including Jenny's Rejuvenating Cream) are handmade with a little known ingredient called grass-fed tallow.
Grass-fed tallow contains the same kinds of fats and oils we have naturally in healthy, youthful skin.
…so grass-fed tallow is helping give back to skin what time and our harsh Australian sun takes away
…helping to soften dry, rough skin and leave skin looking 'plump' and well hydrated.
…but what is it?
Grass-fed tallow is a gently rendered animal fat (like emu oil), but it comes from healthy, grass-fed cows
(so this isn't for our vegan friends!)
It contains anti-inflammatory fatty acids, longer chain saturated fats, cholesterol and fat soluble vitamins A, D, E and K – all of which are crucial for healthy, youthful looking skin
Not only that… our Ecology Creams are 100% natural fats and oils.
This makes them 'emollient rich' compared to 'big brand' and supermarket brand moisturisers
So why is it the 'big brand' moisturisers fail to really nourish super dry skin?
It's because big brand moisturisers are typically 50-80% water (or aqua)
Take a look and you'll see water as a first ingredient in many of these products.
But this means, there's only 20-50% left for the skin nourishing ingredients.
Compare this to the Ecology Moisturisers..
they're are 100% natural fats and oils (no water), so they're highly concentrated to better soften skin and smooth out the look of fine lines.
Jenny uses our our Rejuvenating Cream and our Facial Konjac Sponge…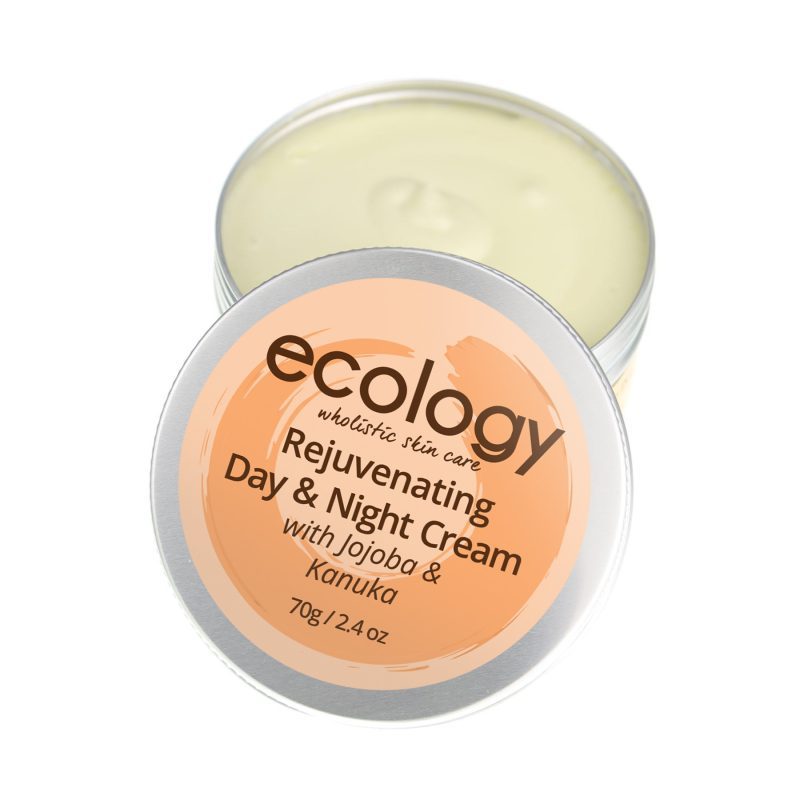 Rejuvenating Cream
with Jojoba & Kanuka
Ultra rich and perfect for
dry and damaged skin
Click for Ingredients
Grass fed beef tallow*, Jojoba Oil**, Extra Virgin Olive Oil*, Kanuka Oil***, Vanilla Bean Extract, Rosemary Leaf Extract*
*Organic **Grown Pesticide Free *** Wild Harvested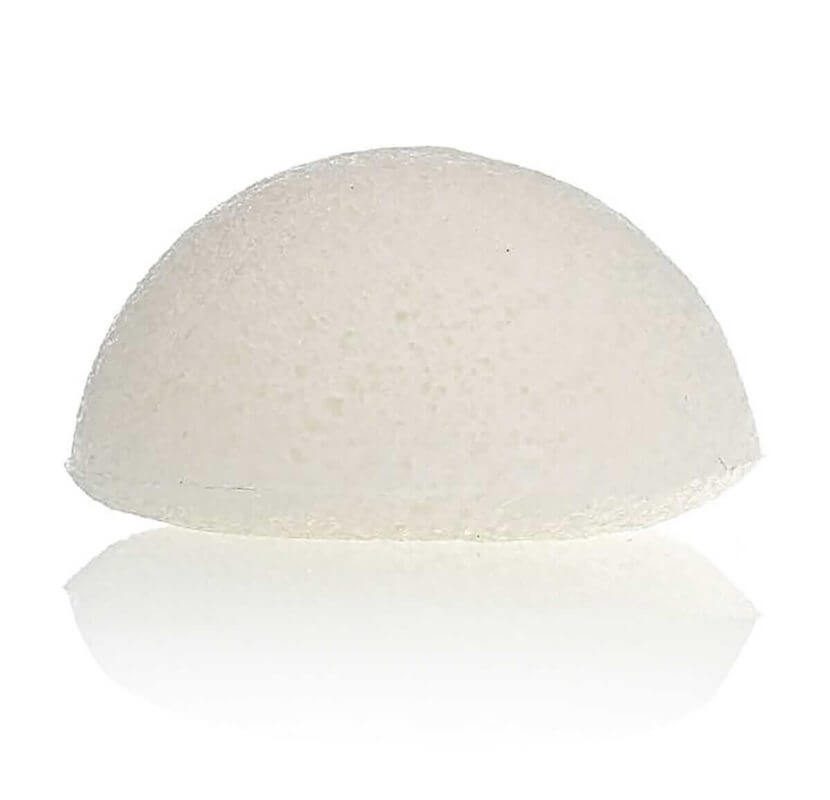 Facial Konjac Sponge
Pure 
For gentle cleansing, just add water
perfect for dry and sensitive skin
Click for Ingredients
Pure Konjac Potato Fibre
The Konjac Sponges are free from chemicals, colours, additives and preservatives.
We've had good feedback from other customers (like Jenny) who've used our Rejuvenating Cream to help soften and smooth dry skin…
The Rejuvenating Cream also contains kanuka oil (which is in the same family as manuka oil and tea tree) Kanuka oil is anti-inflammatory and well known for helping with skin irritations.
And our Facial Konjac Sponge is great for gently cleansing dry and sensitive skin without stripping away our protective skin oils.

ULTRA-RICH MOISTURISER
For Dry and Damaged Skin
Softens, protects and rejuvenates
For smoother radiant looking skin
Read more
100% Vegetable Fibre Sponge
Just add water for gentle cleansing
For All Skin Types including Sensitive
For glowing radiant looking skin
Read more
Like Jenny, I'm all about a simple skincare routine!
My super sensitive skin and skin issues are what led me to developing the Ecology Creams in the first place.
…I'd finally found something that worked well for me and I wanted to share it with others
And because I know how important it can be to try a 'trial size' of something before getting a larger size, we've put together Trial Packs of our Ecology Creams.
If you haven't tried our Ecology Creams before, you can now try a 2-pack or 3-pack of our 10mL mini moisturisers from only $18 (so only $9 per moisturiser) …and get free shipping when you use the code: TRIAL at checkout*
and see for yourself the difference an Ecology Moisturiser can make for dry skin and fine lines.
(this is a great size! It'll last a couple of weeks, long enough to see the softening effect for yourself)
So click on the button below that best describes your skin to see which moisturisers are right for you…
Crystal,
Ecology Skincare
*TRIAL code is only able to be used once per person and cannot be used in conjunction with other offers.Items are sent via letter post.You're more than welcome to add other items to your cart, but your shipping will return to normal rates to reflect our increased shipping and handling costs*