Cathy prefers clean, organic skincare for her hyper-reactive skin …but strong medication and an extra dry winter made her skin even more reactive than usual
…it even had her wearing organic makeup to cover up her blistered skin. 
A recommendation for her granddaughter saw Cathy trialling our Soothing Baby Cream and she's been amazed at how quickly it's calmed the look and feel of her blistered skin.
Here's Cathy's story…
"My skin reacts to everything – environmental, chemical, even botanical – but in this case the culprit was onset of dry wintry weather (living in Brisbane "dry" is unusual)… combined with a systemic reaction to strong medication for a spinal injury.
(my system expresses its reactivity in two areas, my face being the visible – and SORE – area)
Exactly the same breakout occurred same time, same medication last year… I tried every soothing organic cream I could find.
Nothing helped.
My Doctor prescribed cortisone cream which actually inflamed the already blistered area.
…when she saw the results she was at her wits' end and so was I!
It took months for it to settle down, during which time I covered my top lip with organic makeup (which I don't normally use because my face reacts so acutely to everything) before I went out, even to do grocery shopping.
My sister (who suffers even more than I do with multiple chemical sensitivities and skin reactivity) recommended the Soothing Baby Cream for my little granddaughter who reacts severely to insect bites with massive skin inflammation.
I decided to test run it on my face first.
First application to my upper lip area calmed it down noticeably, three days later most of the redness was gone & flaking skin had started to disappear.
Three weeks later – no sign of the blistering or peeling.
I just can hardly believe the difference the Soothing Baby Cream has made to the area above my top lip which had blistered from medication reactivity.

I use the yellow Soothing Baby Moisturising Cream during the day and the blue Replenishing Day & Night cream overnight.
Wherever I have an irritated spot on my face (often!)… I put the Soothing Baby Cream on instantly to get relief (never fails)
…every time I walk past a small container of the Soothing Cream (several stashed around my house in strategic places) I pick up a dollop and layer my lip area…keeps the skin so happy and because I don't use makeup I don't have to worry about smudging anything.
…and when my darling little 4 year old granddaughter (who unfortunately has the genetic skin sensitivity) comes for a sleepover each week, I use the Soothing Baby Cream on her little skin rashes. She loves it!
I have always used organic pure products on my face & no makeup because it's so reactive – but never, ever had anything calm it down as fast.
I'm in my early 70's… I've had this skin hyper-sensitivity most of my life, so when I say nothing's ever worked like this it's no exaggeration.
I am so happy to have found Ecology, have already got my daughter & her darling little girl using it with profound results for all of us.
Thank you, thank you, thank you Crystal and Ecology Skincare
With gratitude
Cathy"
~ Cathy, loves our Soothing Baby Cream

We are beyond happy for Cathy and her granddaughter!
It's always a win when you finally find something that calms the look of red and blistering skin, leaving skin looking and feeling softer – and leaving you feeling comfortable to step out without makeup on…
Now you might be wondering why Cathy's Soothing Baby Cream is helping to keep her skin soft and calm when many other natural, organic products didn't…
Our skin cells are like bricks… and in between our skin cells, sits a glue or mortar made up of cholesterol, fatty acids and ceramides.
…it works like a living wall that keeps allergens, microbes and irritants out and moisture in.
When our skin's barrier function becomes disrupted, this is when water can escape from skin and allergens and irritants can get in… leading to redness and irritation.
Cholesterol in particular is helpful for skin that's 'healing' …but it's found in so few products.
Cholesterol is in our Ecology Creams, because it's found naturally in our hero ingredient… grass-fed tallow.
Grass-fed tallow is a gently rendered fat (like emu oil), but it comes from healthy, grass-fed cows
(so this isn't for our vegan friends!)
Grass-fed tallow contains the same kinds of fats and oils we have naturally in skin. So it soaks in nicely and helps support skin's barrier function, keeping allergens and irritants out and moisture in.
…so it helps to calm the look of redness and leave skin looking plump and well hydrated.

Grass-fed tallow also:
Contains fat soluble vitamins A, D, E & K …all of which are crucial for healthy skin (some of these are also antioxidants)
Is balanced in omega 3's and 6's …both are important for healthy skin and balancing immune function
Not only that, as we get older, our skin produces less of those lipids (the fats and oils) that keep it soft, supple and youthful looking.
…so grass-fed tallow is putting back what time takes away.
Cathy's happy with our Soothing Baby Cream and Replenishing Cream…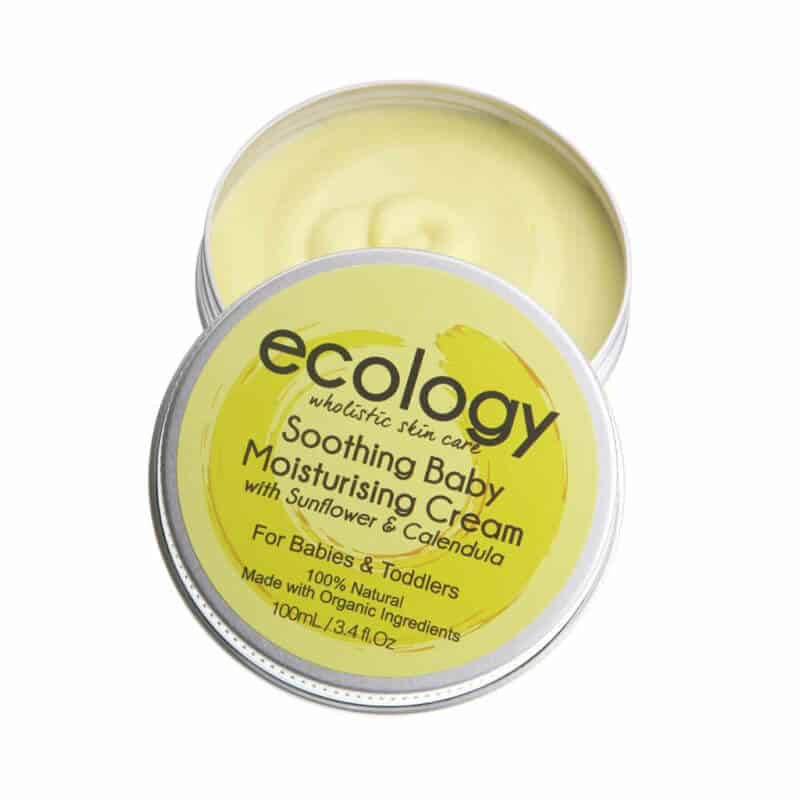 Soothing Baby Cream with
Sunflower & Calendula
Rich and perfect for baby and toddler or sensitive skin
Click for Ingredients
Grass fed beef tallow*, Sunflower Oil*, Jojoba Oil**, Vanilla Bean Extract, Calendula Extract*, Rosemary Leaf Extract* *Organic **Grown Pesticide Free *** Wild Harvested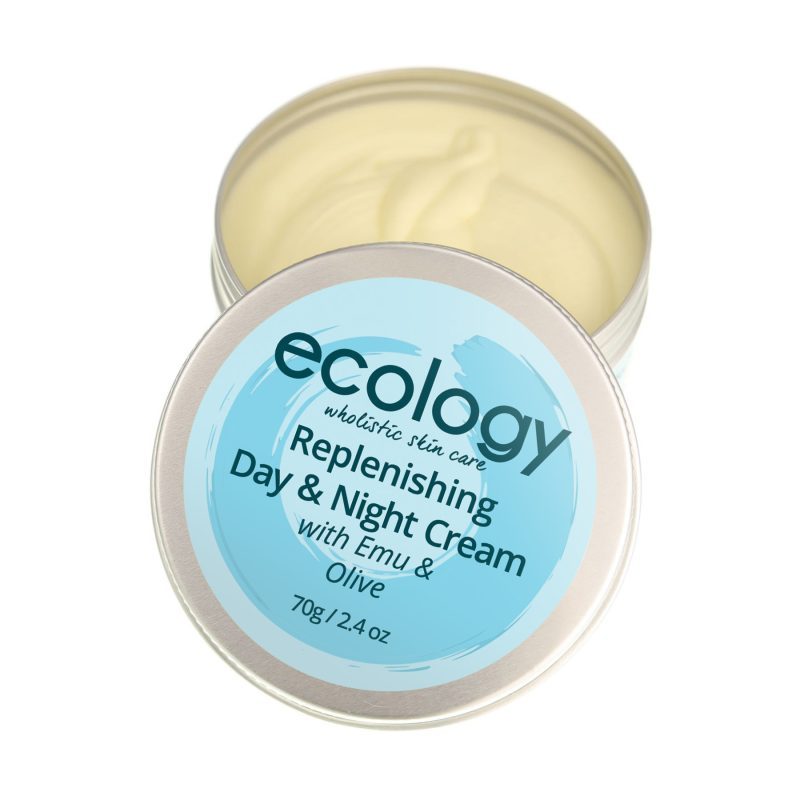 Replenishing Cream with Emu & Olive
Ultra rich and perfect for dry and sensitive skin
Click for Ingredients
Grass fed beef tallow*, Emu Oil, Extra Virgin Olive Oil*, Jojoba Oil**, Vanilla Bean Extract, Rosemary Leaf Extract* *Organic **Grown Pesticide Free *** Wild Harvested
We've had good feedback from other customers (like Cathy) who've used our Soothing Baby Cream, Replenishing Cream and the other moisturiser in our Redness Prone Skin Trial Pack (our Revitalising Cream) to help soothe sensitive skin and calm redness.
The Replenishing Cream is ultra rich. It has only a handful of ingredients (no essential oils) and is perfect for anyone with dry and sensitive skin or dry skin conditions.
The Soothing Baby Cream is just as gentle as the Replenishing Cream, but a little lighter in texture.
And the Revitalising Cream is similar in texture to the Baby Cream, but it has a mild herbal aroma from the manuka and kanuka oils (these two oils can be helpful for red and easily irritated skin)
Like Cathy, I struggled with redness and easily irritated skin for years.
My super sensitive skin and skin issues are what led me to developing the Ecology Creams in the first place.
…I'd finally found something that worked well for me and I wanted to share it with others
And because I know how important it can be to try a 'trial size' of something before getting a larger size, we've put together Trial Packs of our Ecology Creams.
First time customers can now try a trial pack of our 10mL mini moisturisers from only $27 (so only $9 per moisturiser) …and get free shipping when you use the code: TRIAL at checkout
and see for yourself the difference an Ecology Moisturiser can make for sensitive and problem skin
(this is a great size! It'll last a couple of weeks, long enough to see the softening effect for yourself)
So click on the button below that best describes your skin to see which moisturisers are right for you…
Crystal,
Ecology Skincare