The Australian sun can be harsh on our skin!
Sally – a land owner who loves being out and about – is loving how her favourite Daily Moisturiser keeps her skin feeling smooth and hydrated all day long… without breakouts.
Here's Sally's story…
"I am a mum of two beautiful boys, I work full time from home and like to spend the weekends walking through the paddocks with my cows.
I love to suntan and also ski, but this can often be harsh on my skin so I love my Ecology Cream as it protects me in those harsh climates.
As an avid sun tanner in my youth and even now, I found my skin was quite dry and sun damaged.
But many products would make me break out…
This cream is great as it's gentle on my skin and keeps me hydrated all day/night
It has been a few years now since I first ordered! …I came across Ecology on facebook and thought I would check it out. When I saw that organic ingredients were used in the products, I had to try it!
I love the pink one!! …The smell is amazing, I am partial to a citrus scent.
And I love that it's tallow, something I hadn't seen before!
Quite simply, I wash my face with my reusable makeup remover cloth, use some cleanser and then apply my Ecology Moisturiser! That's all 🙂
My skin always feels smooth and hydrated and I find it is so easy to apply and lasts forever!"
~ Sally, loves her Daily Moisturiser with Hemp and Nerolina

We are beyond happy for Sally!
It's always a win when you find something that helps to soften and hydrate dry skin and protect it from environmental effects… without causing breakouts. 
Now you might be wondering what tallow is and why Sally's dry and damaged skin loves it…?
Our Ecology Creams are handmade with a little known ingredient called grass-fed tallow.
Grass-fed tallow is a gently rendered fat (like emu oil), but it comes from healthy, grass-fed cows
(so this isn't for our vegan friends!)
Grass-fed tallow might be 'little known' now… but everyone from the Aboriginal Australians to our great grandmothers used to use traditional animal fats like tallow, for everything from burns and chafing to blisters and wound healing.
And the reason why grass-fed tallow is good for skin?
It contains the same kinds of fats and oils found naturally in healthy, youthful skin.
It contains fat soluble vitamins A, D, E & K …all of which are crucial for healthy skin (some of these are also antioxidants)
It's balanced in omega 3's and 6's …both are important for healthy skin
So this means grass-fed tallow can help replace missing lipids (the natural fats and oils) in skin's outer layer …keeping moisture IN and allergens and irritants OUT.
…and helping to soften dry skin and leave it looking plump and well hydrated.
Not only that, as we get older, our skin produces less of those lipids (the fats and oils) that keep it soft, supple and youthful looking.
…so grass-fed tallow is putting back what time takes away.
So why is it the big brand moisturisers fail to really nourish super dry skin?
It's because big brand moisturisers are typically 50-80% water (or aqua)
Take a look and you'll see water as a first ingredient in many of these products.
But this means, there's only 20-50% left for the skin nourishing ingredients.
Compare this to the Ecology Moisturisers..
they're are 100% natural fats and oils (no water), so they're highly concentrated to better soften skin and smooth out the look of fine lines.
Sally likes our Daily Moisturiser with Hemp and Nerolina + Makeup Removal Cloth…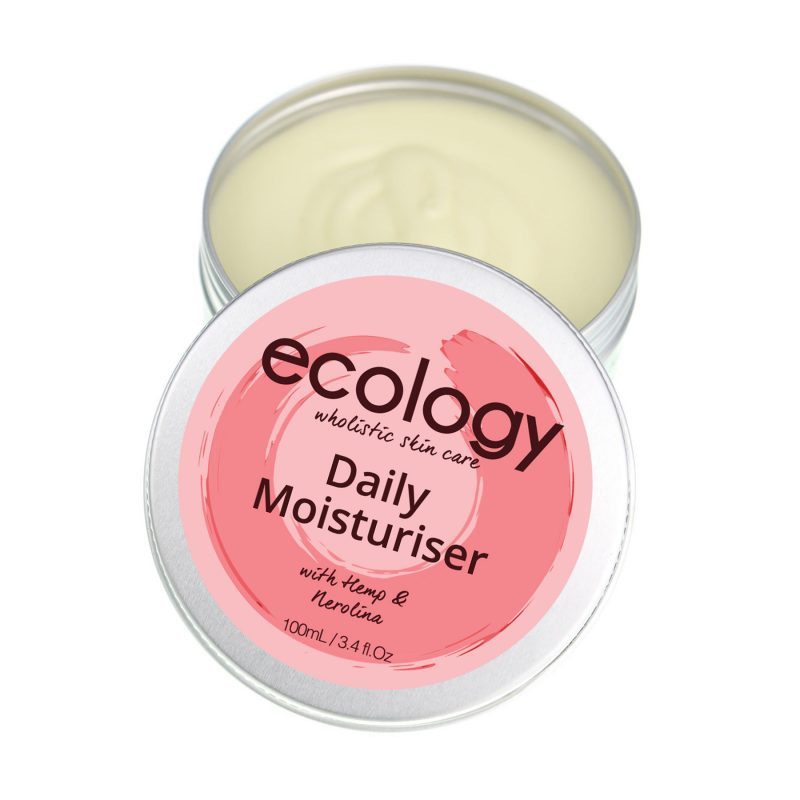 Daily Moisturiser with Hemp & Nerolina
Rich and perfect for combination / normal skin
Click for Ingredients
Grass Fed Beef Tallow***, Camellia Oil*, Jojoba Oil**, Hemp Seed Oil, Nerolina Oil, Lemon Scented Tea Tree, Frankincense Oil*, Vanilla Bean Extract, Rosemary Leaf Extract* *certified organic, **grown pesticide free, ***organic, biodynamic or Tasmanian sourced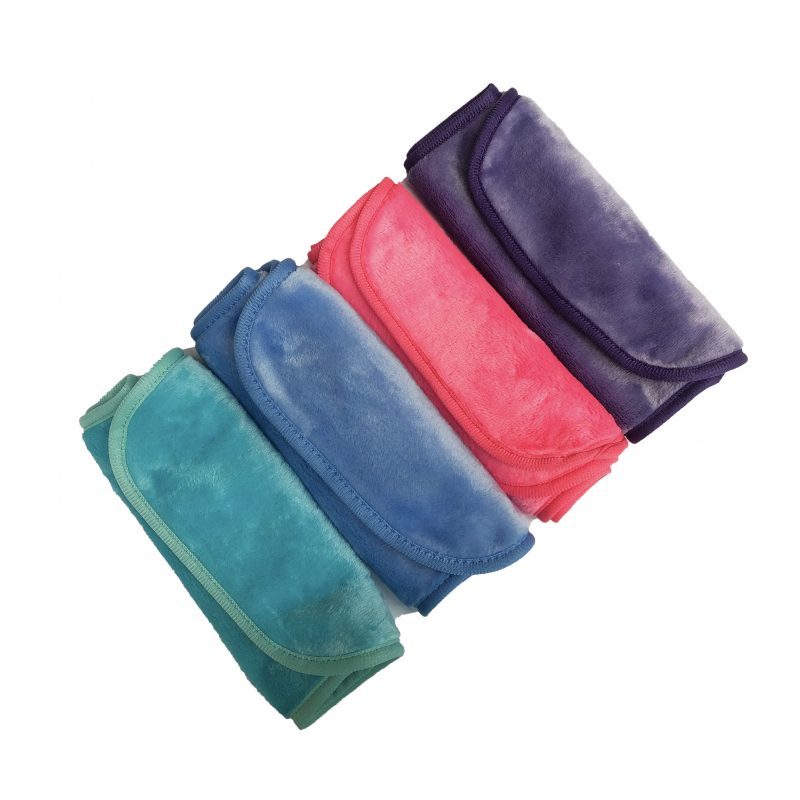 Microfibre Makeup Removal Cloths
Plush and ultra soft, reusable
Just add water for gentle cleansing and makeup removal
We've had good feedback from other customers (like Sally) who've used the moisturisers in our Dry Skin Trial Pack – our Rejuvenating Cream, Replenishing Cream and Daily Moisturiser with Ylang Ylang to help hydrate dry and damaged skin.
The Replenishing Cream is ultra rich. It has only a handful of ingredients (no essential oils) and is perfect for anyone with dry and sensitive skin or dry skin conditions and skin issues.
The Rejuvenating Cream is also ultra rich and contains kanuka oil (which is in the same family as manuka oil and tea tree). Kanuka oil well known for helping reduce redness and easily irritated skin.
The Daily Moisturiser with Ylang Ylang is lighter in texture than our other Ecology Creams. It contains camellia, kakadu plum and frankincense to protect against signs of ageing… and it has a delightful aroma.
And Sally's favourite, the Daily Moisturiser with Hemp and Nerolina is also lighter in texture. This one is helpful for balancing oil and for plumping and protecting dry or dehydrated skin. It contains nerolina and the lemon scented tea tree oil is helpful for protecting against signs of breakouts.
Because I know how important it can be to try a 'trial size' of something before getting a larger size, we've put together Trial Packs of our Ecology Creams.
First time customers can now try a trial of our 10mL mini moisturisers from only $27 (so only $9 per moisturiser) …and get free shipping when you use the code: TRIAL at checkout
and see for yourself the difference an Ecology Moisturiser can make for sensitised skin
(the 10mL mini's are a great size!  Each one will last a couple of weeks, long enough to see the softening effect for yourself)
So click on the button below that best describes your skin to see which moisturisers are right for you…
Crystal,
Ecology Skincare