Podcast: Play in new window | Download | Embed
Subscribe: RSS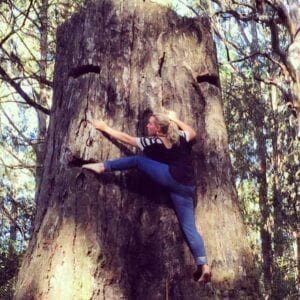 On this episode of Mind Body Beauty, we talk Natural Movement and how we can move naturally for our health, happiness and our skin with the Wild Fitness Adventurer Jade de Valle.
Jade is an exercise scientist and personal trainer who's broken out of the box and trains her clients in the great outdoors, here on the beautiful Mornington Peninsula.
Using body weight and our natural surroundings as props instead of gym equipment, I've found myself climbing trees, hanging off branches and commando crawling up hills when training with Jade and it's all a lot of fun.
Jade is all about connection, curiosity and adventure. And especially connecting our mind with our body and connecting our whole selves with our natural environment.
I chat with Jade about:
How she came to become a Wild Fitness trainer
Gyms and aerobics classes are a modern construct, exercise used to be about freedom, play, moving naturally and getting outside
Play is the best way to learn about yourself, adapt to your environment and connect with yourself, your environment and other people
Mindfulness and connection
Protecting natural environments and keeping beautiful places beautiful
Self care and 'feeling our feelings'
The mistakes we can make when we approach exercise
Speeding things up and bringing our busy, rushing lives into our movement and training
Not thinking about what we're doing or being mindful
Being too focused on the end goal and missing out on the process and journey along the way
Skipping ahead before going back to the basics of movement – crawling, breathing – regress for progress
The benefits of training outdoors – we feel calmer and happier
Life in Japan, flower viewing and outdoor play, socialising and activities
The benefits of movement for stress relief and for increasing blood flow and nutrients to skin
How can we get more natural movement into our daily lives?
The benefits of human contact and touch, self healing
Healing and hormones with hugs and massage
What can people expect with Adventure Personal Training?
Getting your shoes off, contact with the ground, exploring and adventuring, playing games – anything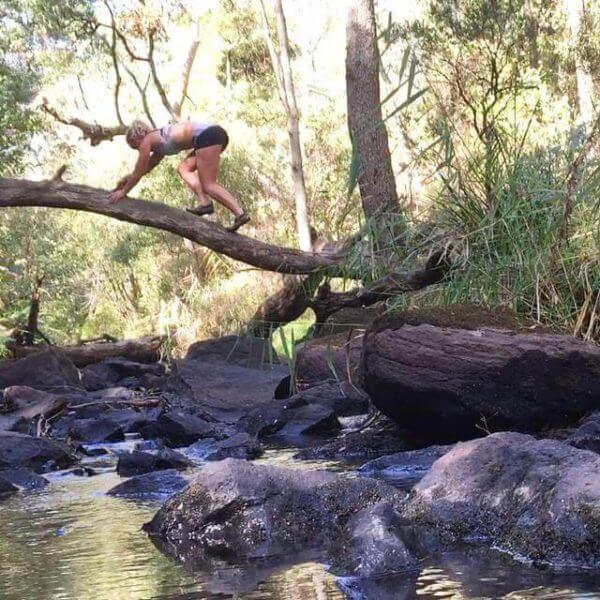 Links: