Podcast: Play in new window | Download | Embed
Subscribe: RSS
Welcome to the first interview on the Mind Body Beauty Show!
In this first episode I talk about clearing acne naturally with Tracy Raftl from the Love Vitamin.
Tracy had acne since she was teenager, but it went wild at around age 23.
The Love Vitamin Blog has sprung out of the journey Tracy went on to heal her acne from the inside and out, and she has helped over 15,000 women clear their acne naturally, become healthier and happier and live a kickass life.
Tracy lives in a little house in British Columbia, Canada with her Australian husband and 2 adorable little dogs Sharkie and Huck.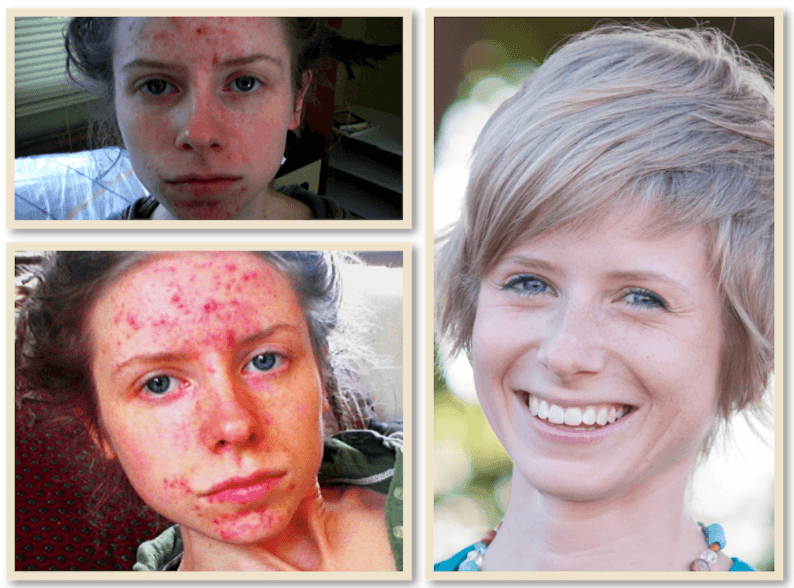 We chat about:
Tracy's journey from acne breakouts to clear skin
What's actually going on in the body that can cause acne breakouts? How is our underlying health connected to acne?
Tracy's success with clearing acne includes: supporting your body with real food and making sure you're getting all the nutrients your skin needs, reducing stress, exercise and treating your skin kindly
How much of an impact negative self talk and the flip side, self love can have on our skin – this can be a major source of unrecognised stress for us
How important it is to make time for the things you love doing and going out with friends despite how you feel about your skin
We can put a lot of emphasis on food and wind ourselves up about all the different diets out there, Tracy talks about focussing on eating real food and what makes you feel good. Eating healthy food is another form of self love
Looking at the 2 main underlying causes of acne: hormones out of whack or digestive system under load. Often it can be a mixture of both
Looking at all of your areas of health and your weakest links, working on those first
Easy place to start is your skincare regime, washing with natural honey and moisturising with natural oils like jojoba. Go for gentle, natural options that won't irritate skin.
Why you shouldn't pick your skin and pop pimples
And, how to make simple changes to your diet to get your started. Breakfast first, then lunch
Links
Let us know what you think of the Mind Body Beauty Show!
Please share your experience in the comments below and tell us what's worked for you to help clear your acne!
Wishing you silky smooth skin,