Ecology essentials to help protect your skin from the winter elements and support dry skin internally in the coldest months of the year.
This Ecology Care Pack includes:
a 100mL Ecology Moisturiser of your choice
a Dry Skin Supplemental Supporter of your choice – choose from Nordic Naturals Ultimate Omega or Arctic Cod Liver Oil, Nutra Organics Collagen Beauty unflavoured or Beef Bone Broth Hearty Original, Gelpro Raw Native Vitamin C Capsules or Eden Health Wild C 

plus

You can choose to add a Hurraw! Unscented Lip Balm to your bundle! …a smooth, non-sticky unflavoured lip balm, 100% natural and made with organic ingredients
Why are Omega's helpful for dry skin?
Essential fatty acids are essential for helping skin retain moisture and for skin to look and feel soft and supple
If we're not getting enough of these omega 3, 6 and 9 fatty acids, the skin's barrier function becomes weakened… leading to more moisture escaping from the skin and drier skin as a result
Taking in a balanced ratio of omega 3's, 6's and 9's will have anti-inflammatory effects on the body and the skin. Unfortunately western diets with grains and vegetable oils tend to be higher in omega 6's than 3's
Increasing our intake of omega 3's from oily fish may help with the balance of 'good' and 'bad' bacteria in the gut. And a happy gut equals happy skin
Why is Cod Liver Oil helpful for dry skin?
Cod liver has all the amazing benefits of Omega 3's… plus it also naturally contains vitamin A and D
Vitamin A is important for the creation and repair of skin cells. It helps slow the breakdown of collagen and elastin in the skin
Vitamin D helps with skin cell production and repair
Why is Collagen helpful for dry skin?
Collagen is the most abundant protein in the body. It's particularly important for providing structure within the skin
As we age, our bodies naturally produce less collagen… resulting in a greater chance of developing dry skin and the formation of fine lines and wrinkles
Eating or drinking collagen boosts the body's own collagen production, helping to smooth out fine lines and wrinkles and improve skin elasticity
Collagen and vitamin C are a power duo. Vitamin C helps provide the foundations for collagen to build upon
Why is Bone Broth helpful for dry skin?
High quality bone broth is an excellent source of collagen
Bone broth is also a good source of hyaluronic acid which helps skin retain moisture. On a side note, hyaluronic acid is also found in many topical cosmetics, it helps hydrate skin by binding water
Bone broth contains the amino acids glycine & proline, which are critical building blocks for healthy hair, skin & nails
The glycine in bone broth is also extremely beneficial for the health and repair of our gut
Without a healthy gut, we're unable to properly absorb all the beautiful nutrients that we're eating for our skin
Why is Vitamin C helpful for dry skin?
Vitamin C plays a crucial role in the regulation of collagen in the skin and providing a supportive foundation. Collagen is essential for the structure of the skin barrier itself
One of the signs of scurvy (a condition of extreme vitamin C deficiency) is dry and rough skin
Vitamin C also helps protect skin cells from free radical damage
It helps to rejuvenate the appearance of skin, speed wound healing and protects against early signs of ageing
Supplemental Support for Dry Skin, choose from...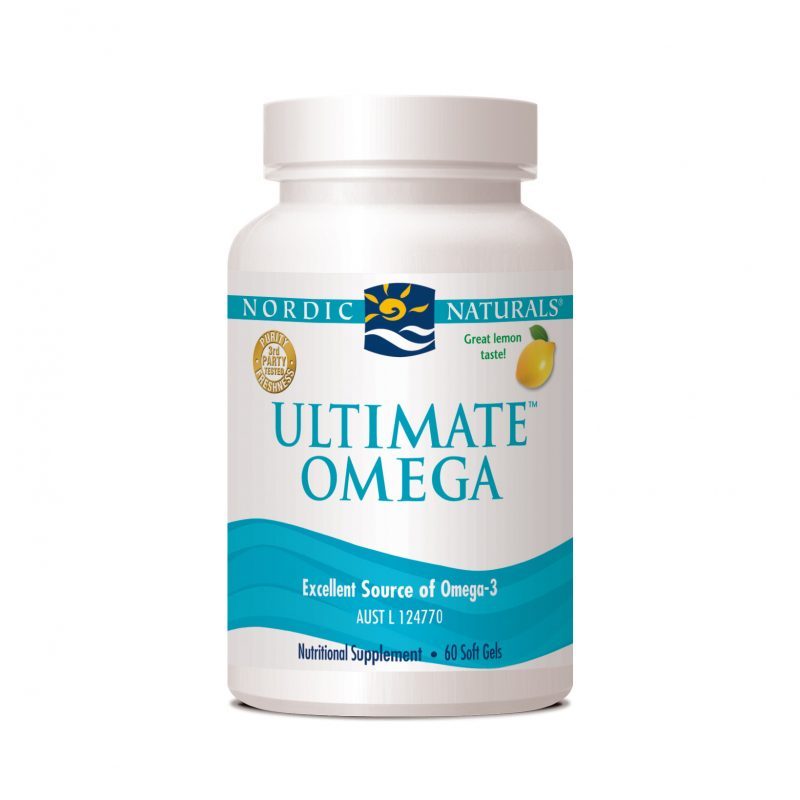 Nordic Naturals Ultimate Omega - 60 Soft Gel Capsules
Double strength Omega-3's for increased support in fewer soft gels Nordic Naturals most popular concentrate Made exclusively from 100% wild-caught sardines and anchovies 1280mg of total Omega-3's in 2 soft gel capsules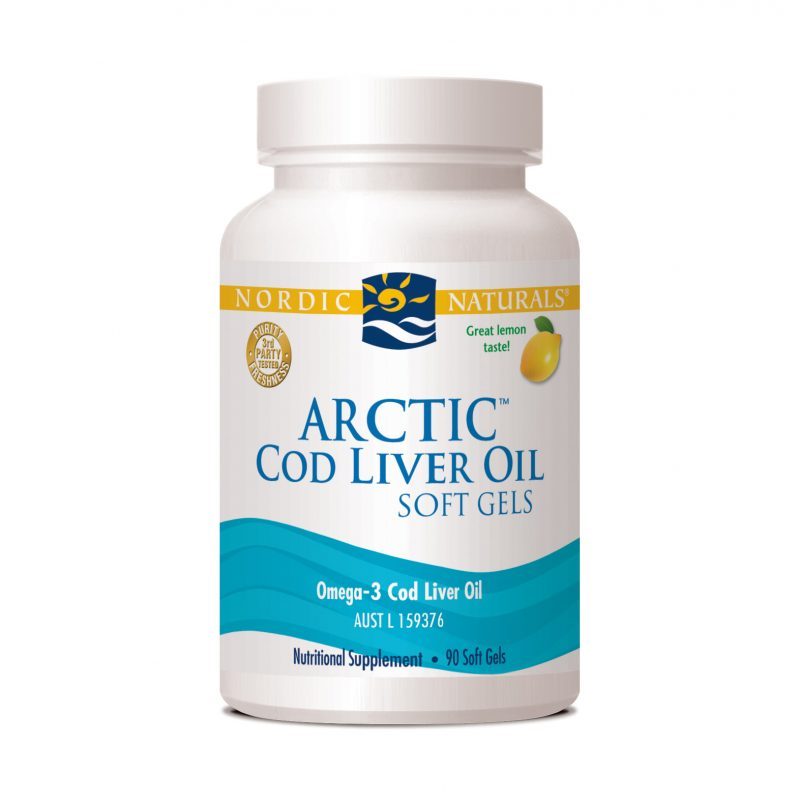 Nordic Naturals Arctic Cod Liver Oil - 90 Soft Gel Capsules
Made exclusively from 100% wild Arctic cod Sustainably sourced in Norway
675mg of total Omega-3's in 3 soft gels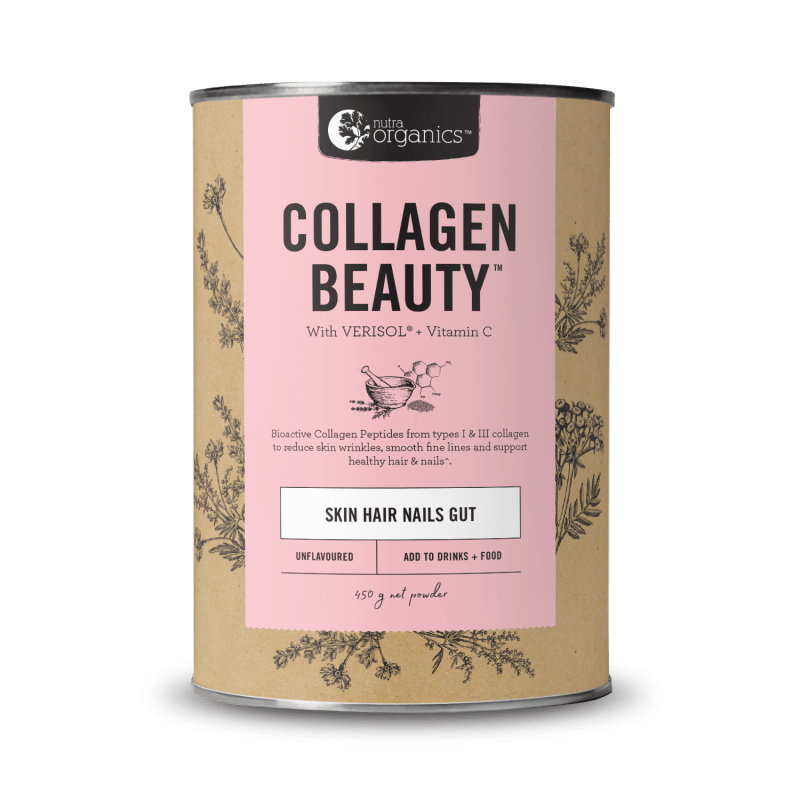 Nutra Organics Collagen Beauty - Unflavoured - 450g
37 serves of VERISOL® Bioactive Collagen Peptides + Vitamin C rich Camu Camu Formulated to nourish skin, hair and nails Mix into soups, shakes or smoothies to give them an extra beauty boost Unflavoured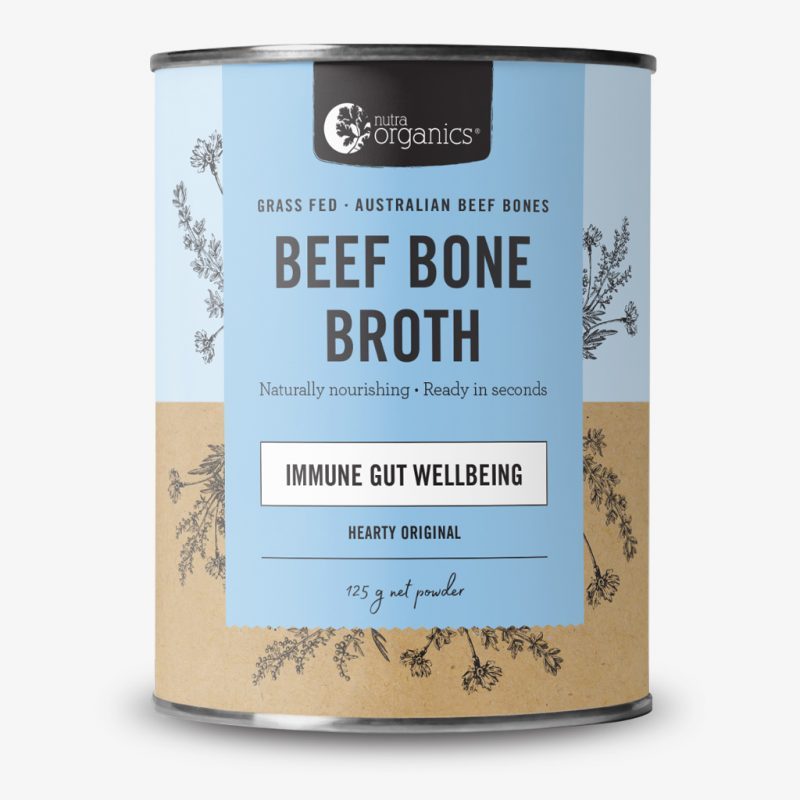 Nutra Organics Beef Bone Broth Powder - Hearty Original - 125g
Dehydrated bone broth powder from grass-fed beef bones Naturally nourishing with collagen, zinc and B Vitamins.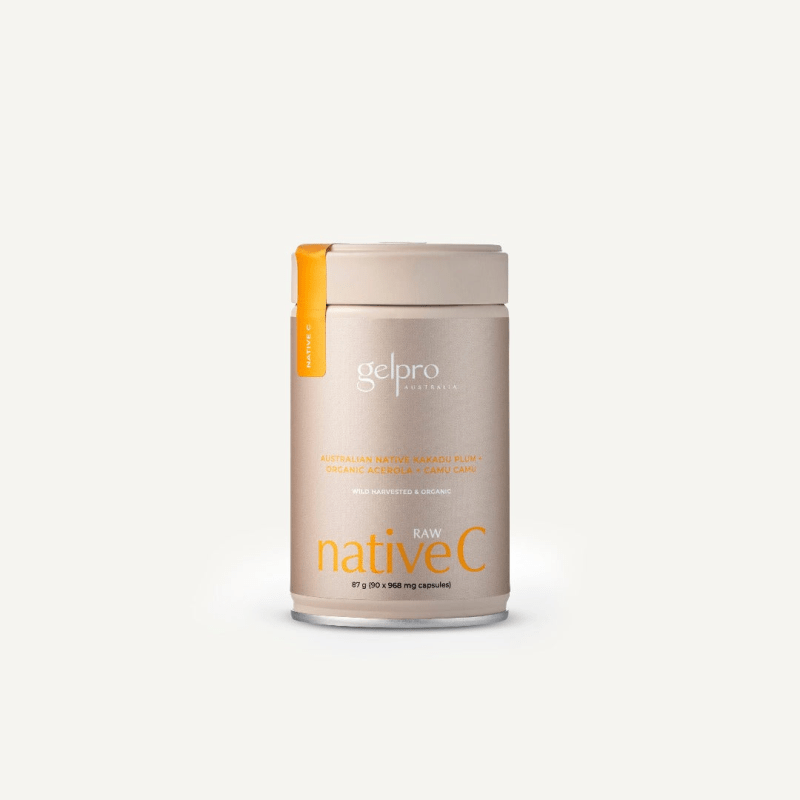 Gelpro Raw Native Vitamin C - 90 Capsules
A blend of the world's richest whole food sources of Vitamin C - organic Acerola, organic Camu Camu and Australian native Kakadu Plum
1 capsule = 93mg Vitamin C, 234% of recommended daily intake (RDI)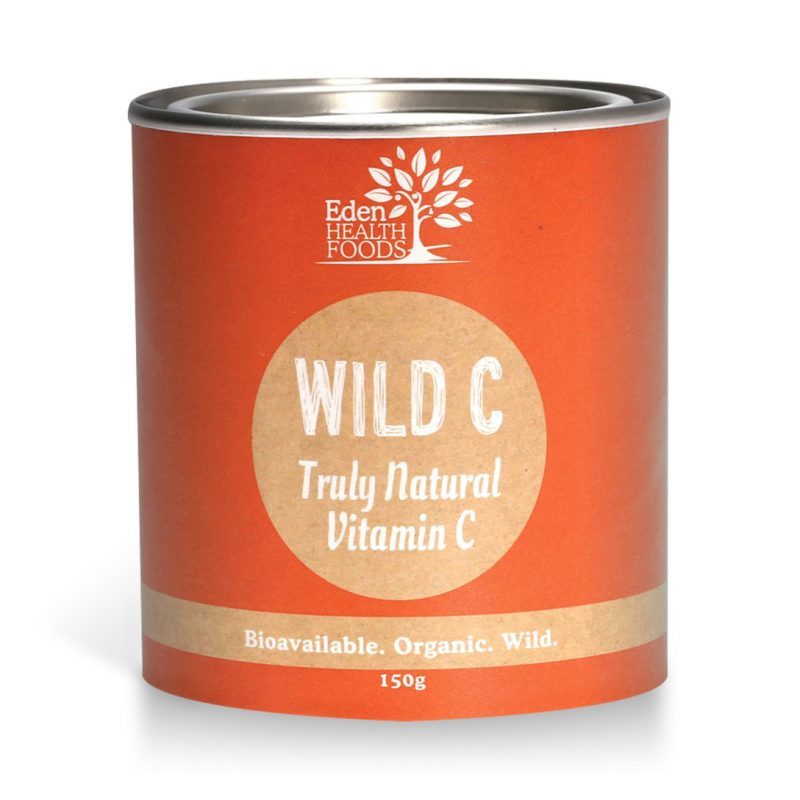 Eden Health Foods Wild C Truly Natural Vitamin C Powder - 150g
A blend of three of the world's richest whole food sources of Vitamin C - Acerola berry, Camu Camu and Australian native Kakadu Plum + other 'goodies' like coriander, parsley, Acai and Jacqui Berry 100% whole food superfoods - no juice powders 3g (1 tsp) = 312mg Vitamin C, over 5-7 times the recommended daily intake (RDI)
Moisturisers, choose from...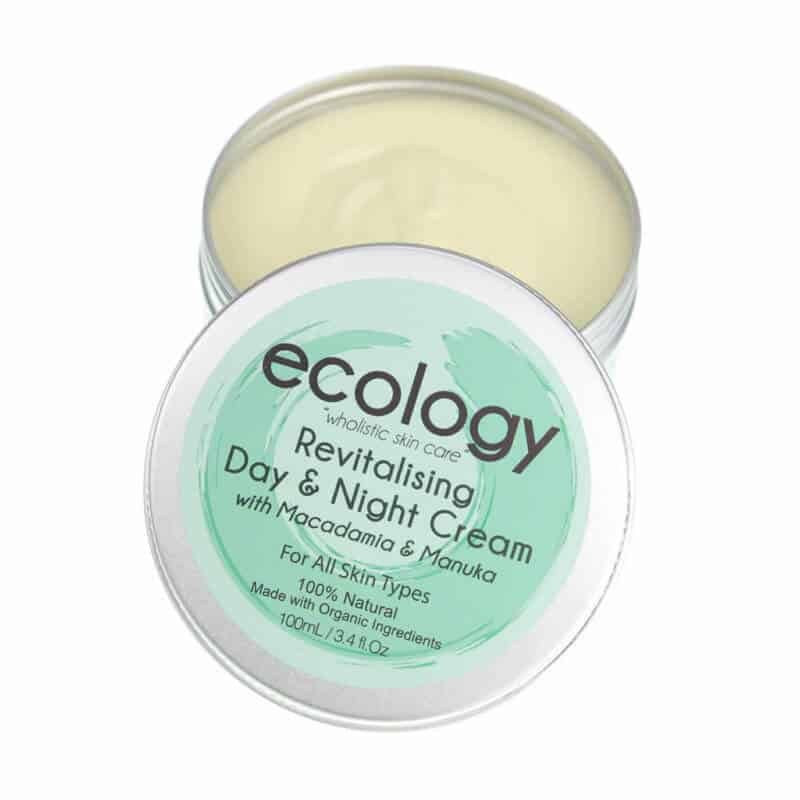 Revitalising Cream with Macadamia and Manuka 100mL
A rich, natural moisturiser for all skin types
Has a warm, mild manuka aroma
100% Natural
Softens, protects and revitalises for vibrant healthy looking skin

Click for Ingredients
Grass Fed Beef Tallow*, Macadamia Oil*, Jojoba Oil**, Manuka Oil***, Kanuka Oil***, Vanilla Bean Extract, Rosemary Leaf Extract*
*Organic **Grown Pesticide Free ***Wild Harvested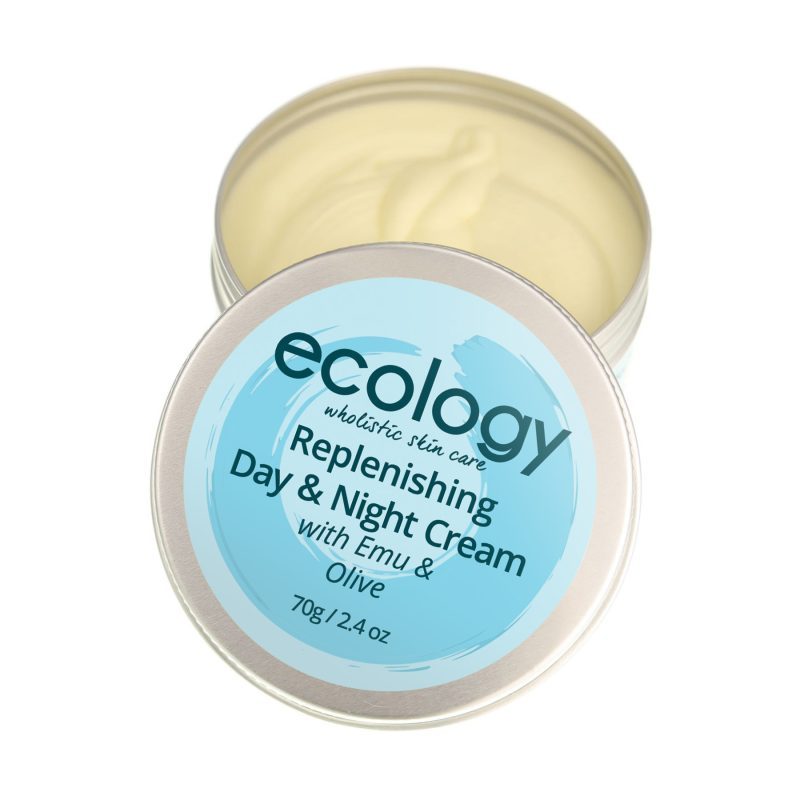 Replenishing Cream with Emu and Olive 100mL
An ultra rich, natural moisturiser for sensitive skin
Has a warm, mild vanilla aroma
100% Natural
Softens, protects and replenishes for smoother calmer looking skin

Click for Ingredients
Grass fed beef tallow*, Emu Oil, Extra Virgin Olive Oil*, Jojoba Oil**, Vanilla Bean Extract, Rosemary Leaf Extract*
*Organic ** Grown Pesticide Free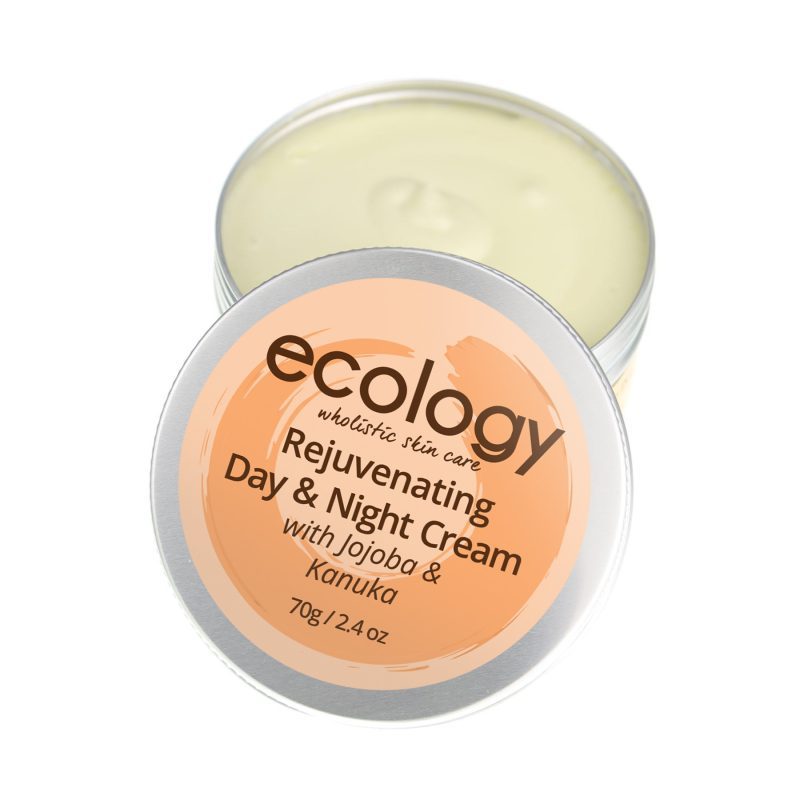 Rejuvenating Cream with Jojoba and Kanuka 100mL
An ultra rich, natural moisturiser for dry & damaged skin
Has a warm, mild herby aroma
100% Natural
Softens, protects and rejuvenates for smoother radiant looking skin

Click for Ingredients
Grass fed beef tallow*, Jojoba Oil**, Extra Virgin Olive Oil*, Kanuka Oil***, Vanilla Bean Extract, Rosemary Leaf Extract*
*Organic **Grown Pesticide Free *** Wild Harvested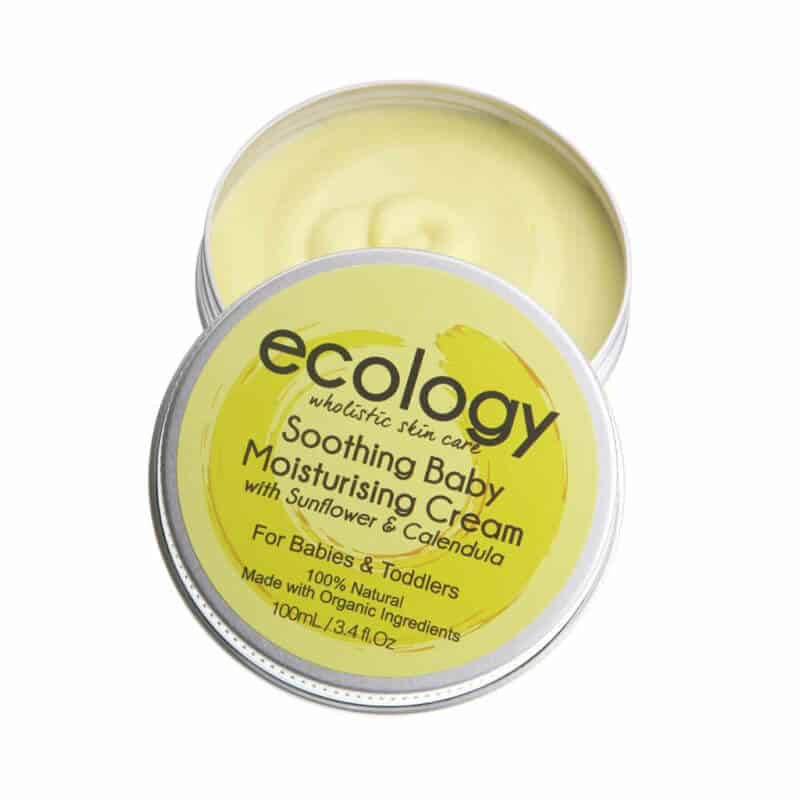 Soothing Baby Cream with Sunflower and Calendula 100mL
A rich, natural moisturiser for sensitive skin
Has a warm, mild vanilla aroma
(don't let the name fool you, we have a LOT of adult customers who love this cream for themselves)
100% Natural
Softens, protects and soothes for smoother calmer looking skin

Click for Ingredients
Grass Fed Tallow*, Sunflower Oil*, Jojoba Oil^, Vanilla Bean Extract, Calendula Extract*, Rosemary Leaf Extract*
*Organic^Grown Pesticide Free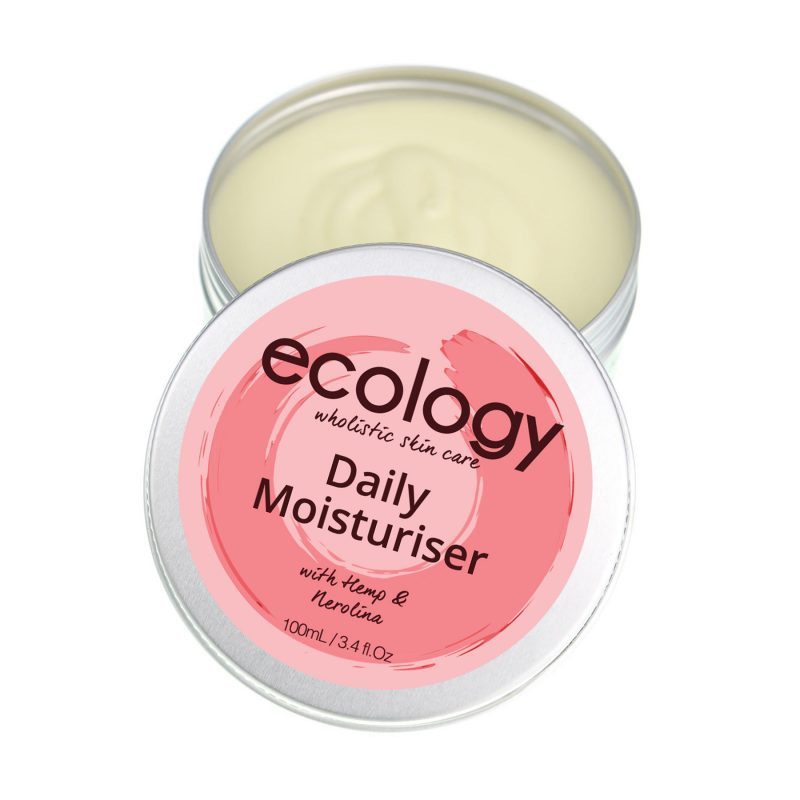 Daily Moisturiser with Hemp and Nerolina 100mL
A rich, natural moisturiser for all skin types
Warm citrus aroma
100% Natural
Softens, protects and revitalises for healthy youthful looking skin

Click for Ingredients
Grass Fed Beef Tallow***, Camellia Oil*, Jojoba Oil**, Hemp Seed Oil, Nerolina Oil, Lemon Scented Tea Tree, Frankincense Oil*, Vanilla Bean Extract, Rosemary Leaf Extract*
*certified organic,**grown pesticide free, ***organic, biodynamic or Tasmanian sourced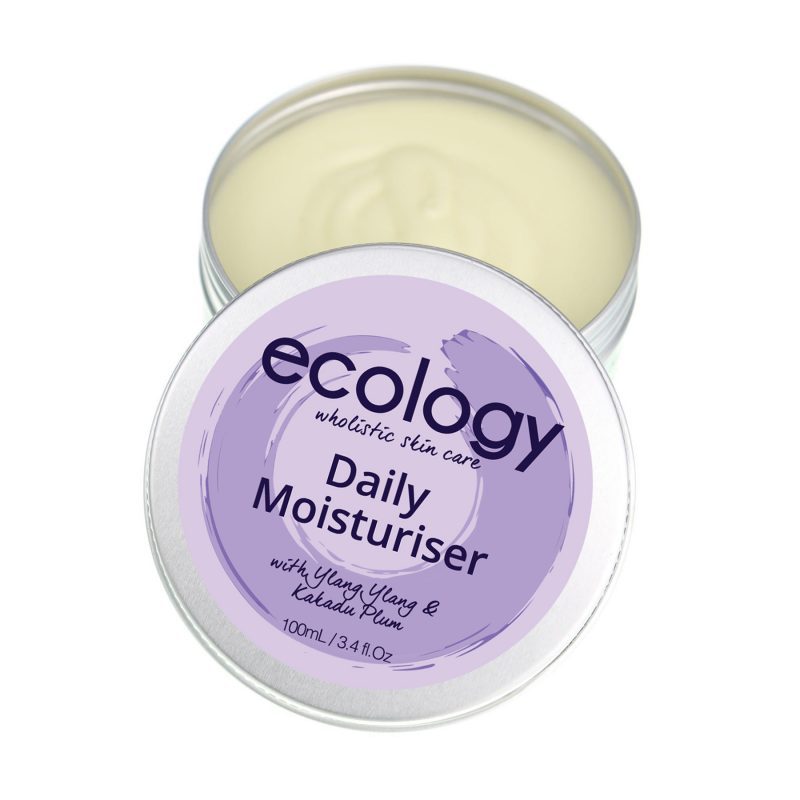 Daily Moisturiser with Ylang Ylang and Kakadu Plum 100mL
A rich, natural moisturiser for all skin types
Warm floral aroma
Highly commended in the Nature & Health Natural Beauty Awards
100% Natural
Softens, protects and revitalises for healthy youthful looking skin

Click for Ingredients
Grass Fed Beef Tallow***, Camellia Oil*, Jojoba Oil**, Kakadu Plum Seed Oil**, Vanilla Bean Extract, Ylang Ylang Oil*, Geranium Oil*, Frankincense Oil*, Rosemary Leaf Extract*
*certified organic,**grown pesticide free, ***organic, biodynamic or Tasmanian sourced
Daily Moisturiser with Prickly Pear and Basil 100mL
A rich, natural moisturiser for all skin types
Warm earthy, woodsy aroma
100% Natural
Softens, protects and revitalises for healthy youthful looking skin

Click for Ingredients
Grass Fed Beef Tallow***, Camellia Oil*, Jojoba Oil**, Prickly Pear Seed Oil*, Extra Virgin Olive Oil*, Basil Oil*, Pine Oil*, Frankincense Oil*, Vanilla Bean Extract, Rosemary Leaf Extract*
*certified organic,**grown pesticide free, ***organic, biodynamic or Tasmanian sourced
Daily Moisturiser with Hemp & Vanilla 100mL
A rich, natural moisturiser for sensitive skin
Has a warm, mild vanilla aroma
100% Natural
Softens, protects and replenishes for smoother calmer looking skin

Click for Ingredients
Grass fed beef tallow*, Jojoba Oil**, Camellia Oil*, Hemp Seed Oil, Vanilla Bean Extract, Rosemary Leaf Extract*
*Organic ** Grown Pesticide Free