What are people saying about Ecology Skincare products?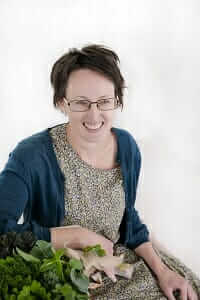 "I recently started using Replenishing Day & Night Cream. I was attracted to the fact that it is a natural product with organic ingredients. I have very sensitive skin and find it extremely difficult to find a product that suits my skin and is non irritating. This cream smells and feels amazing. I love the way it melts into the skin. My skin feels smooth and soft for the first time in a while. I have also been adding it to areas of my hands that suffer from a dry eczema and it is soothing and restorative. I love this cream. Thanks Ecology Skin Care"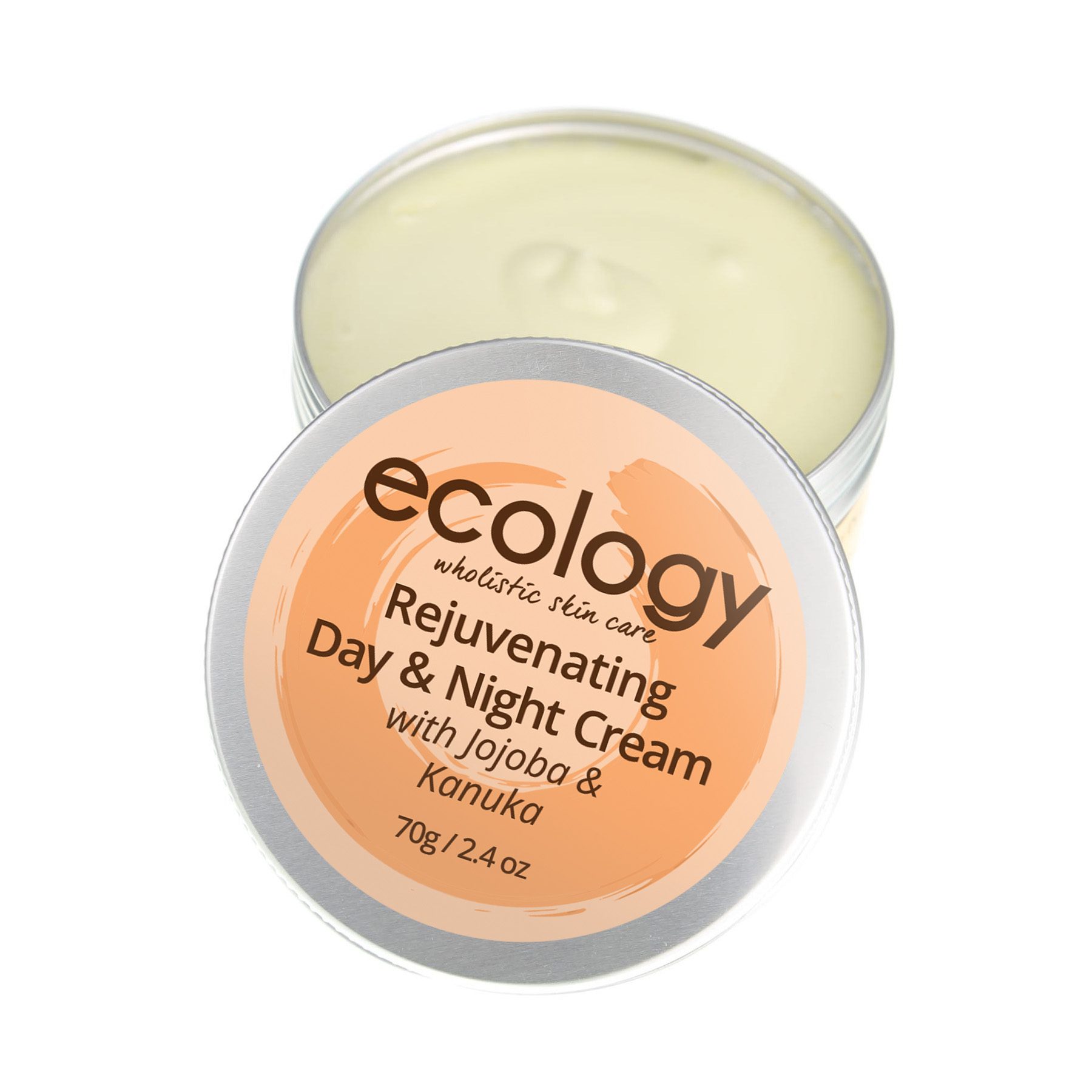 "I absolutely LOVE my day and night cream! It is so gentle on my skin.. I noticed the difference in my skin instantly. I couldn't recommend this cream enough. I look forward to ordering more xo Thanks Crystal for such amazing products."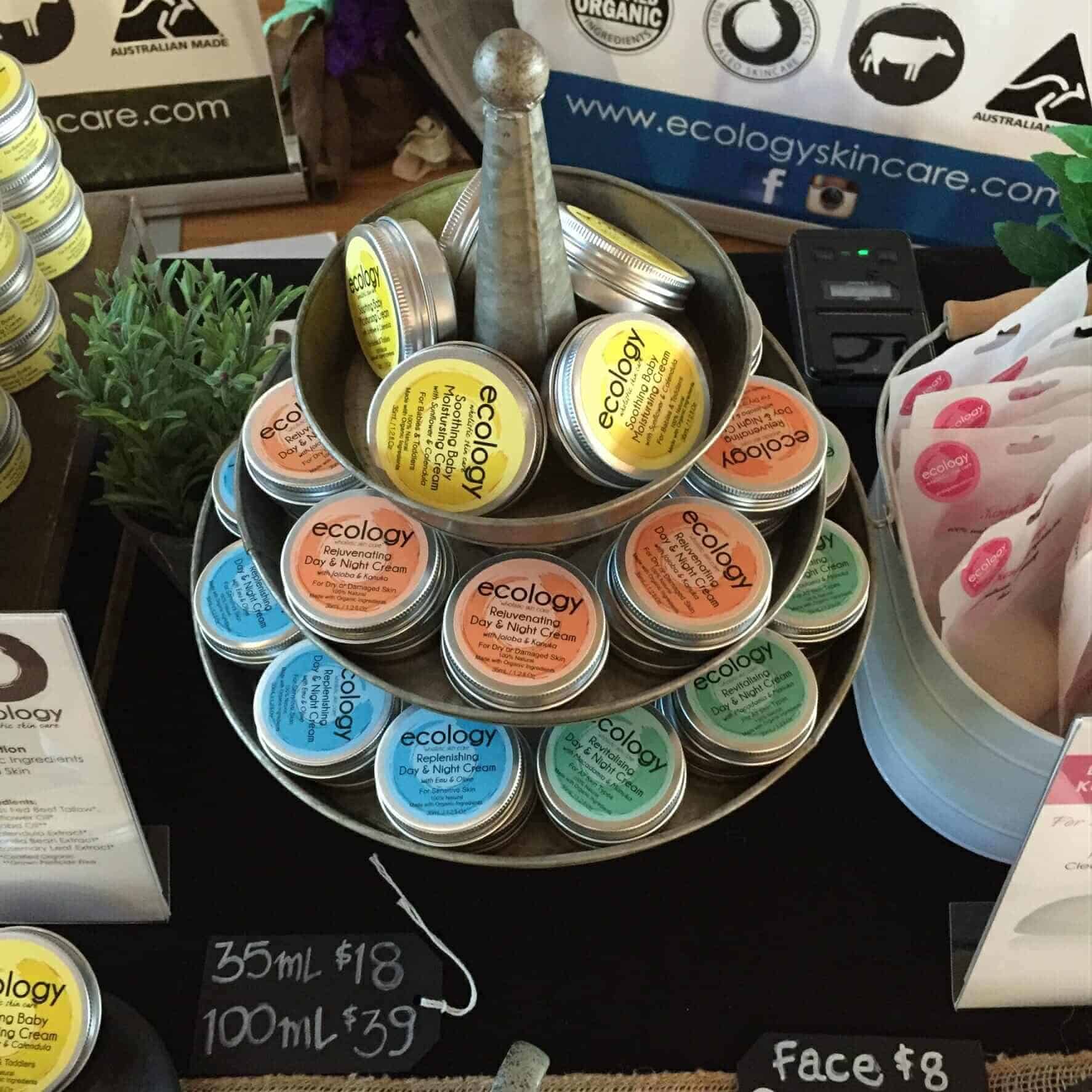 "Love all the ecology products. Originally bought the face creams for my little girls eczema, I'd catch myself looking for some cream for me and saying oh I'll just use little of her 'eczema' cream forgetting its actually face cream. Especially good in winter when your skin is dryer. But works wonderfully in summer too. Easy to use, and you only need a little bit. Also wonderful on cracked lips."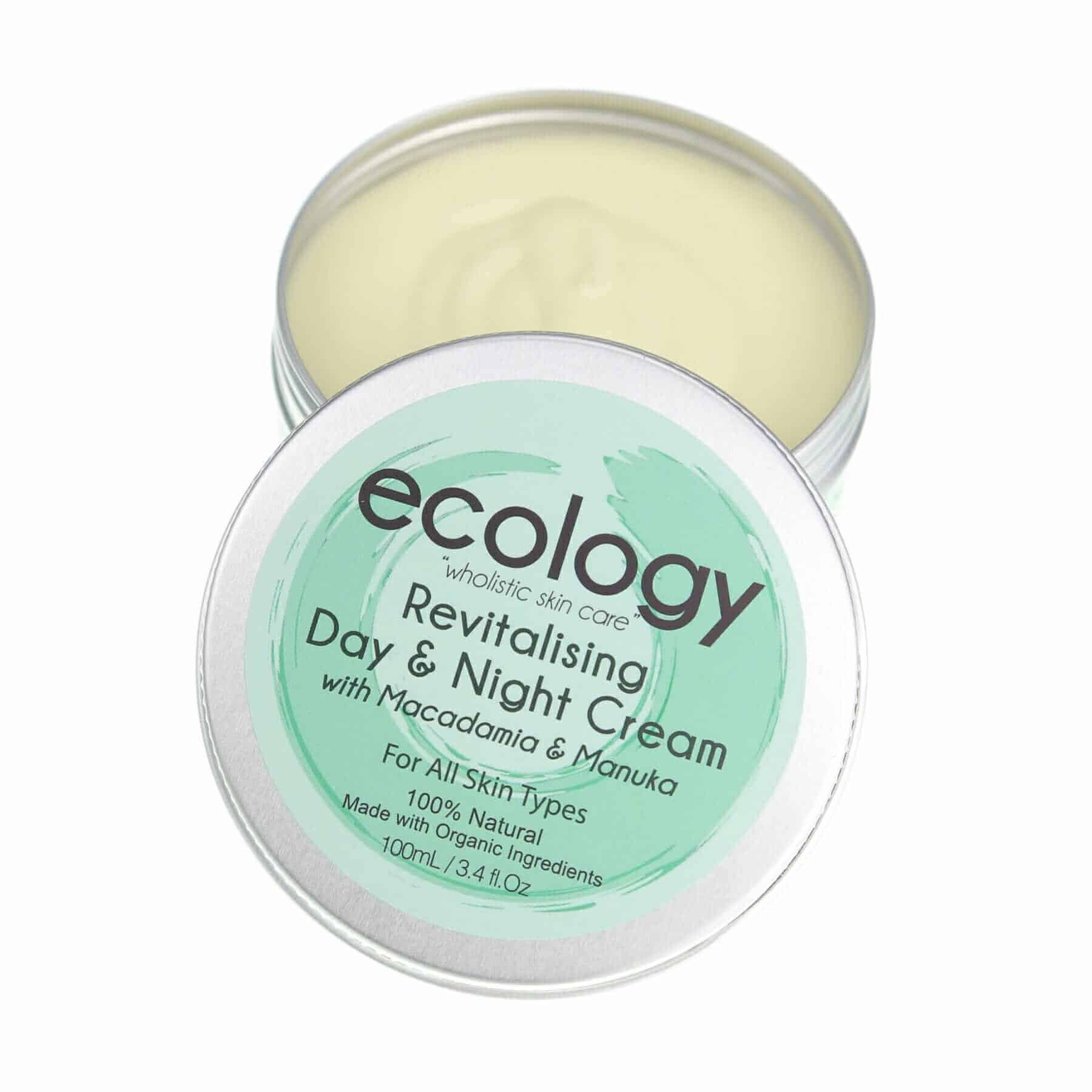 "I love the green (macadamia&manuka) for my face and orange (jojoba&kanuka) for my body.  I've noticed a real reduction in fine lines and my skin has a healthy nourished glow to it now."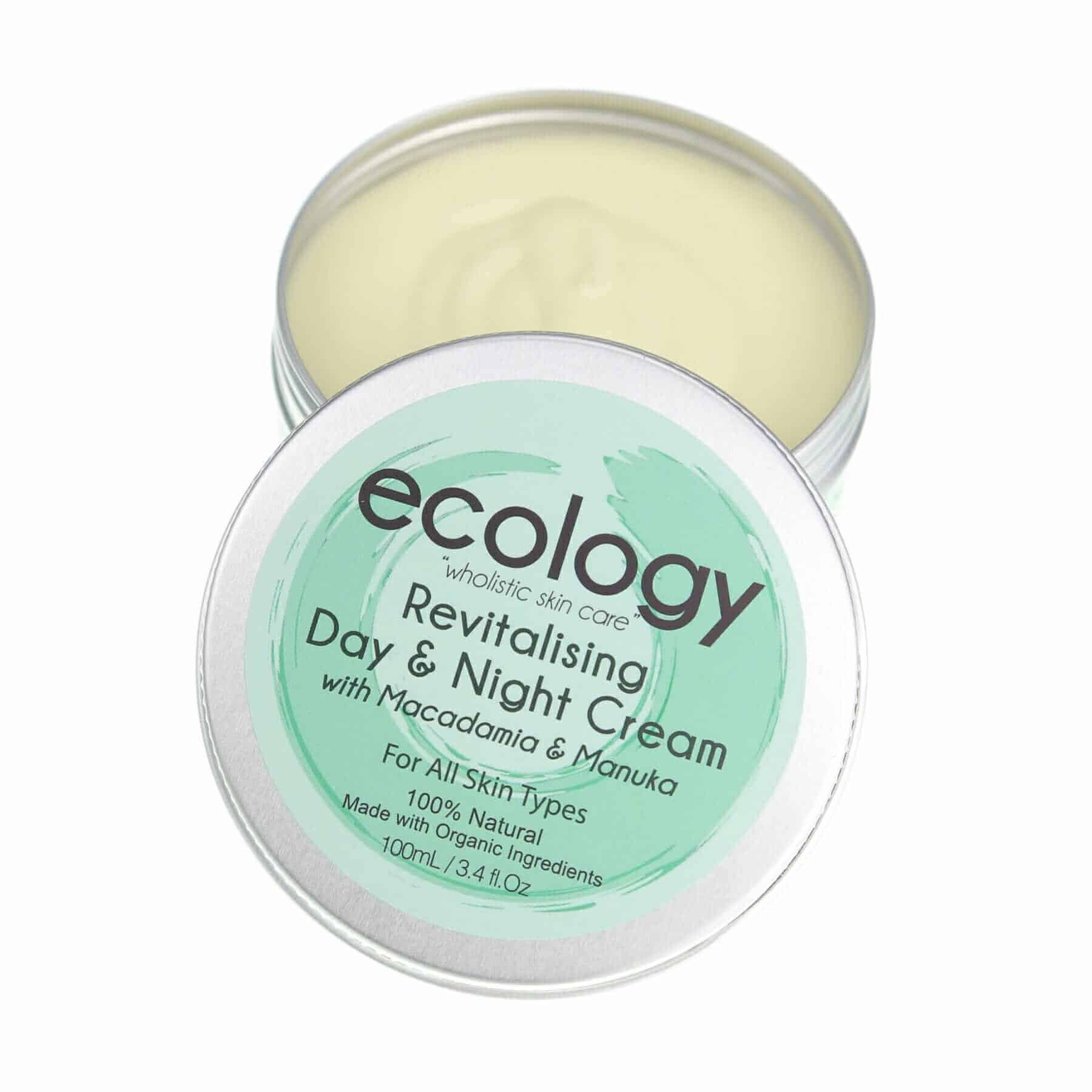 I have been using this product since 2014. I have tried and all of the other Ecology moisturisers so far and love them all. I usually seem to change it around with the seasons. I have armed my myself with the macadamia and Manuka moisturiser for windy spring months and the hot and at times drying summer months. This gives me enough for the warmer months that my skin needs. I absolutely love how simple my skin care regime has become over the years. I rarely have a skin breakout. I love the natural ingredients and that it is edible. I would highly recommend this product to anyone that wants to give this a go and turning towards living a toxic free lifestyle. Thanks Crystal for putting so much love into your products because my skin feels it and thanks you for it. Forever Grateful, Sai xx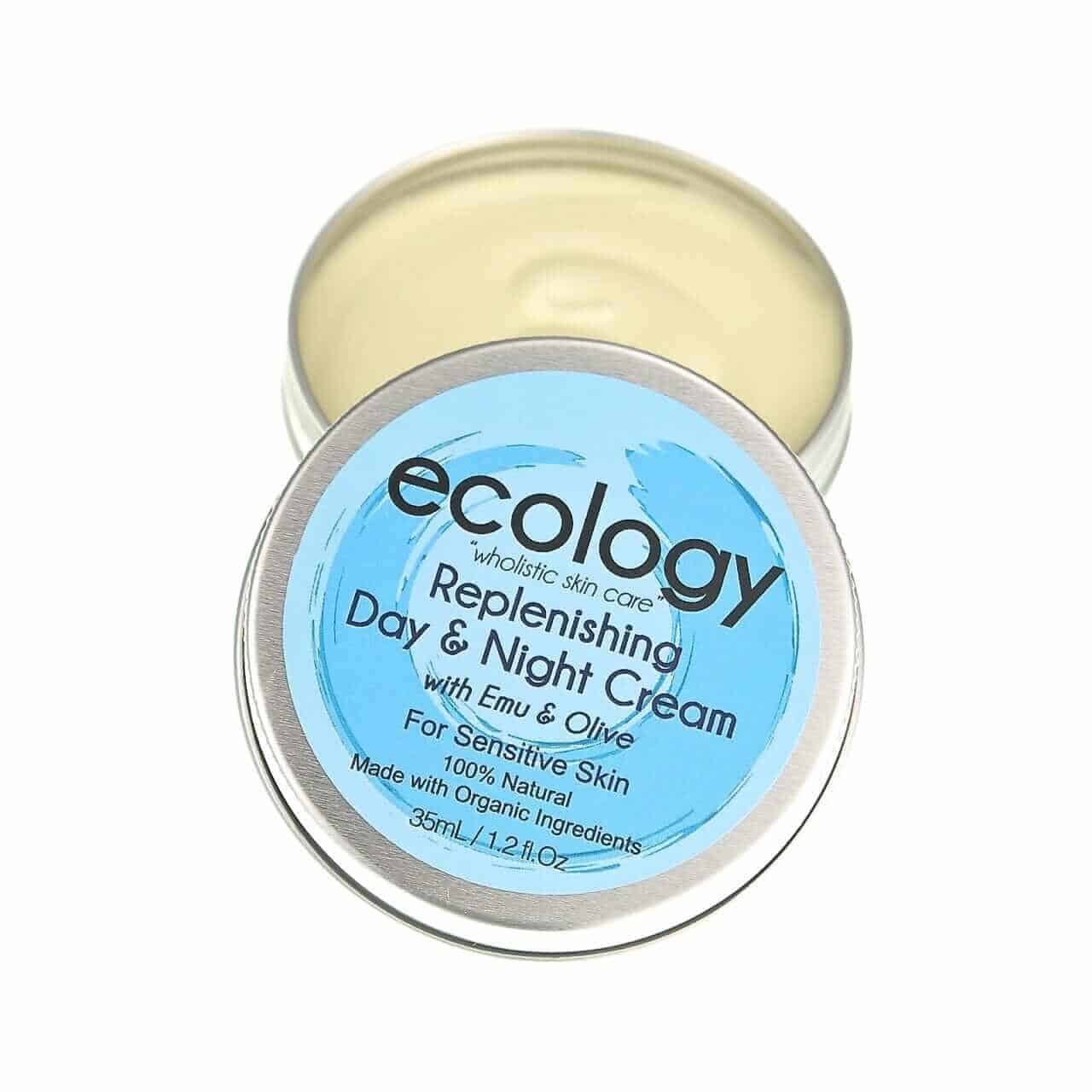 I had very dry, red and flakey (I suffer from psoriasis). It made me feel very self conscious and embarrassed at times, as it was alway red and inflamed. I tried everything I could get my hands on, but mostly it only made my skin worse.
I now use Ecology replenishing day & night cream for sensitive skin on all my skin, all over my body. This product is brilliant! I am a new person and my skin looks normal again! I can now go out and not feel embarrassed and self conscious. My skin looks great ! It has changed my life!!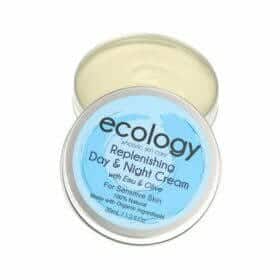 I am in Ecology love! I just love it – my skin feels moisturised, calm and superb! I have spent so much money trialling new products which have supposedly been designed for sensitive skin, only to find I react to them first time I use them. I am then of course reluctant to use them again. Your moisturiser is amazing. I cannot tolerate fragrances at all, but your "blue tin" moisturiser has a beautiful and subtle scent that I love.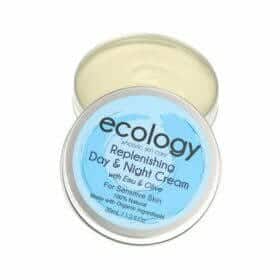 I'm sure I'm allergic to myself some days so I was super sceptical when a friend gave me this cream to try. In fact I was so sceptical I actually bought two big tins before I finally agreed that I'd found my cream. It's fantastic. Use it day and night. Every day and night. In fact I think I've used about 10 tins now. I love it. My dermatologist thought I was mad but said hey there are no nasties so why not and your skin is looking excellent.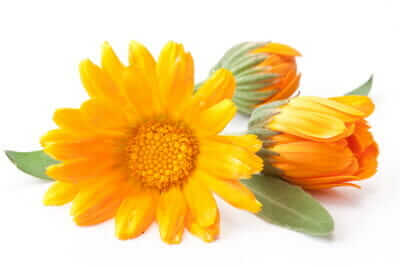 "I was totes skeptical; but holy heavens above- the baby cream (as face cream) is like the most wonderful, softening cream ever!
My eyes even look brighter lol! I have Rosacea, so have to be incredibly picky about what creams I use, less I want a bright red face! The cream has not only calmed my skin, but softened it incredibly. It doesn't block the pores, or leave a heaviness on the skin. I've just started using it on my eczema prone 5 year old 🙂 I also suffer from Keratosis Pilaris, which also reacts to many topical creams. Not this one! For someone who suffers with finding moisturisers that don't make my skin flare, and itch; I can't recommend the product more!"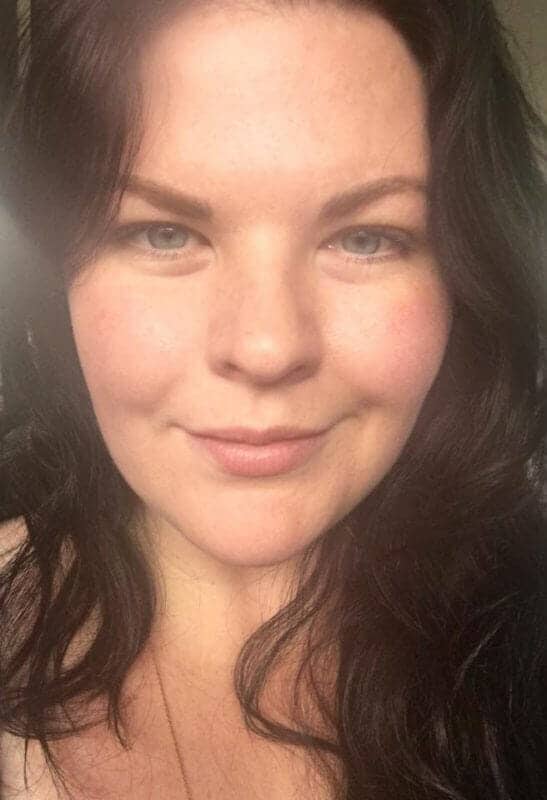 "I received a sample Ecology Day & Night Cream when I purchased 'The Fat Revolution' book and just had to have more. I've been using it for a few weeks now and my skin feels amazing. This coupled with a clean LCHF eating regime has got friends saying how amazing my skin looks. I no longer want to subject my body to harsh chemicals and toxins. It's sooooo good I could eat it ha ha!"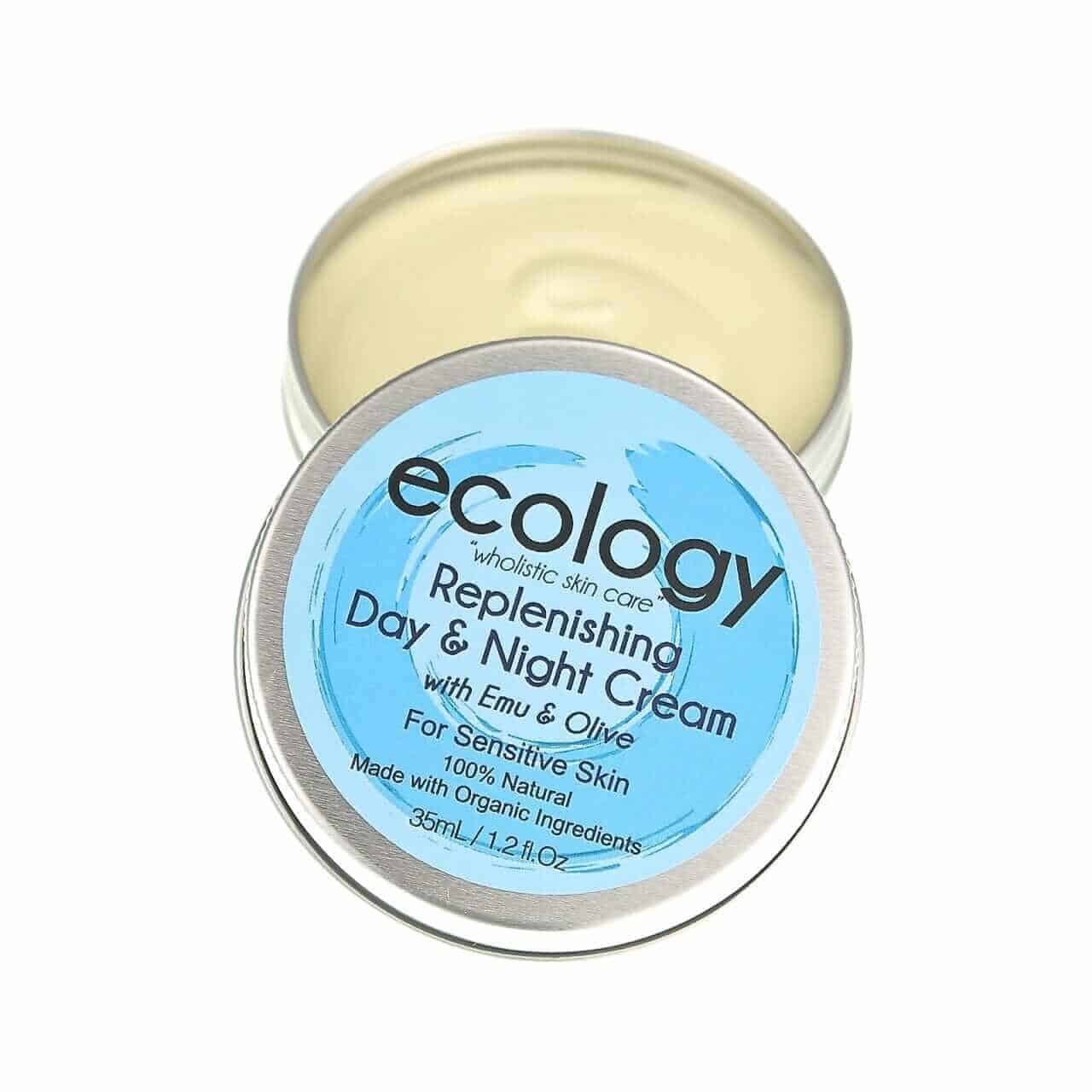 "My eczema returned at the onset of menopause. Since starting to use Ecology Replenishing Cream the blotchiness has reduced a great deal. I still have a few small spots but I believe that they will also disappear. Really love the cream and also the Konjac sponge."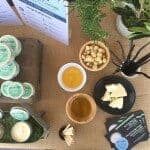 "Best cream I've ever used so moisturising without leaving a greasy feeling love that all the ingredients are pure & I'm not putting any nasties on my skin will only be using ecology creams from now on!"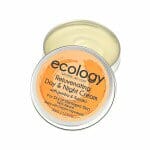 "I just love the way my poor old skin feels since I started to use the rejuvenating cream. I am so glad i came across the creams on Christine Cronau's webpage (Author of 'The Fat Revoution) I love that the cream has no chemicals, petroleum jelly or glycerin. Thanks Crystal"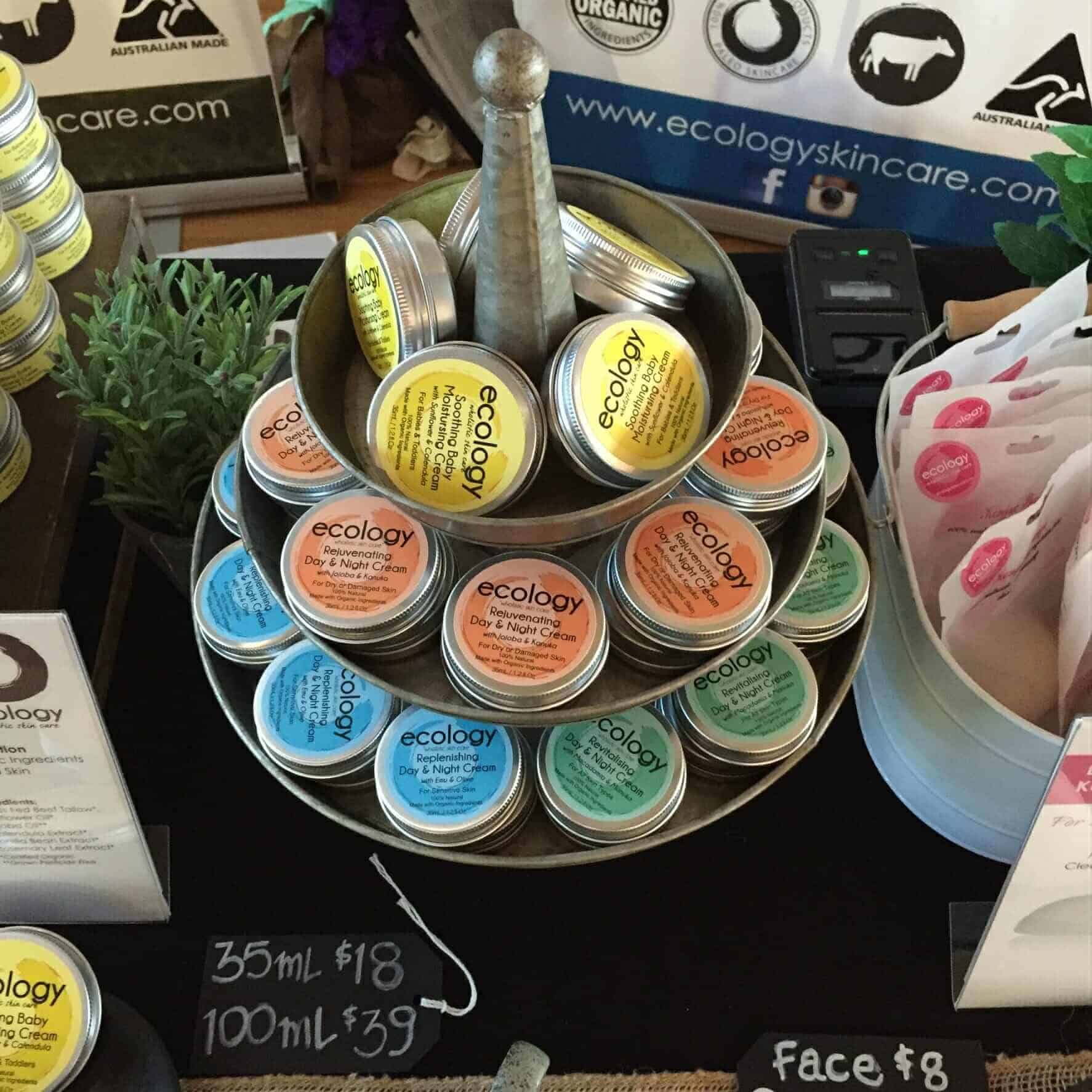 "Absolutely brilliant! The best cream I have ever used. It absorbs well and doesn't sit on the skin. Leaves skin silky soft."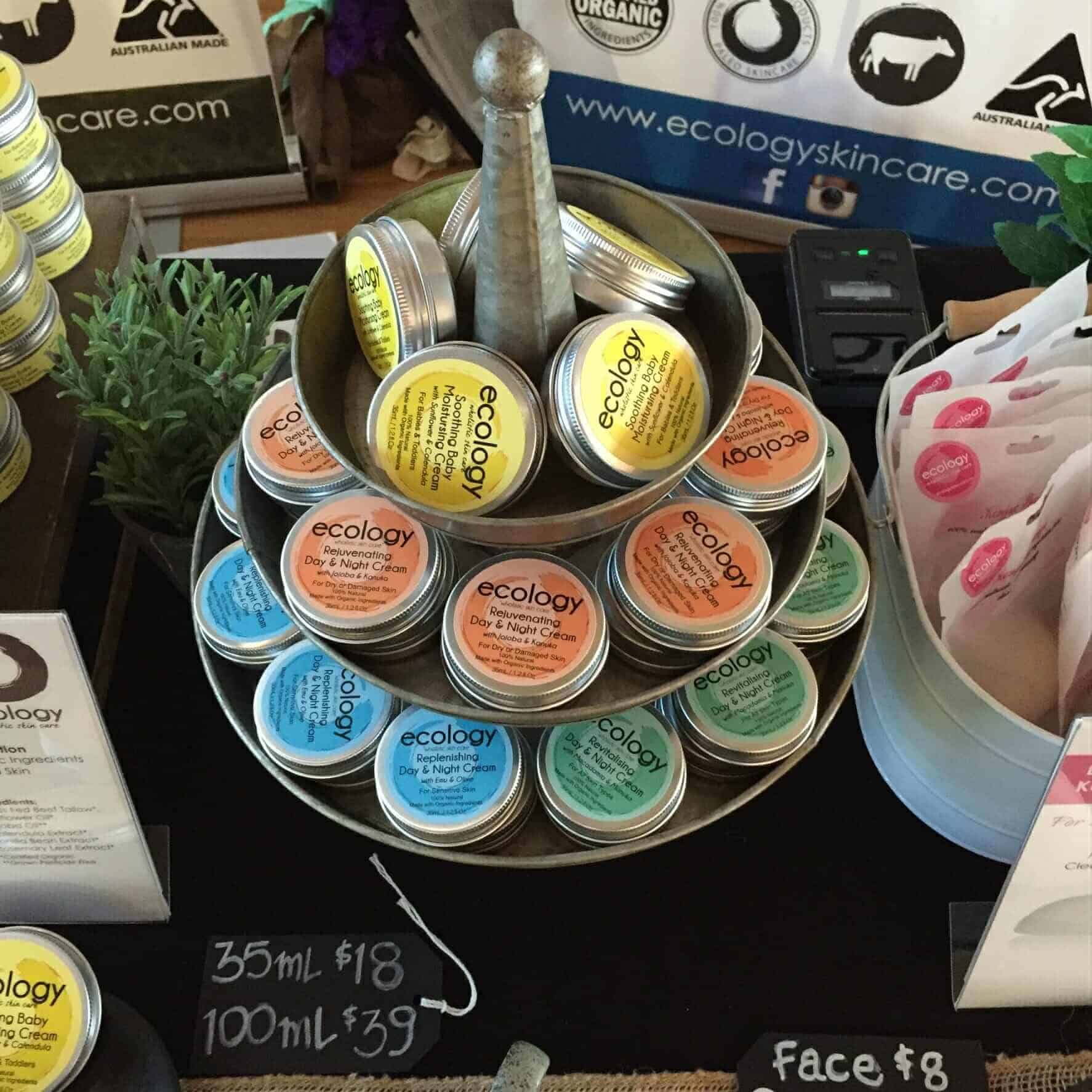 "Love my Ecology Day & Night Creams, my skin is so soft and smooth and glowing, love the smell the texture the effect and the results. This cream is a keeper!"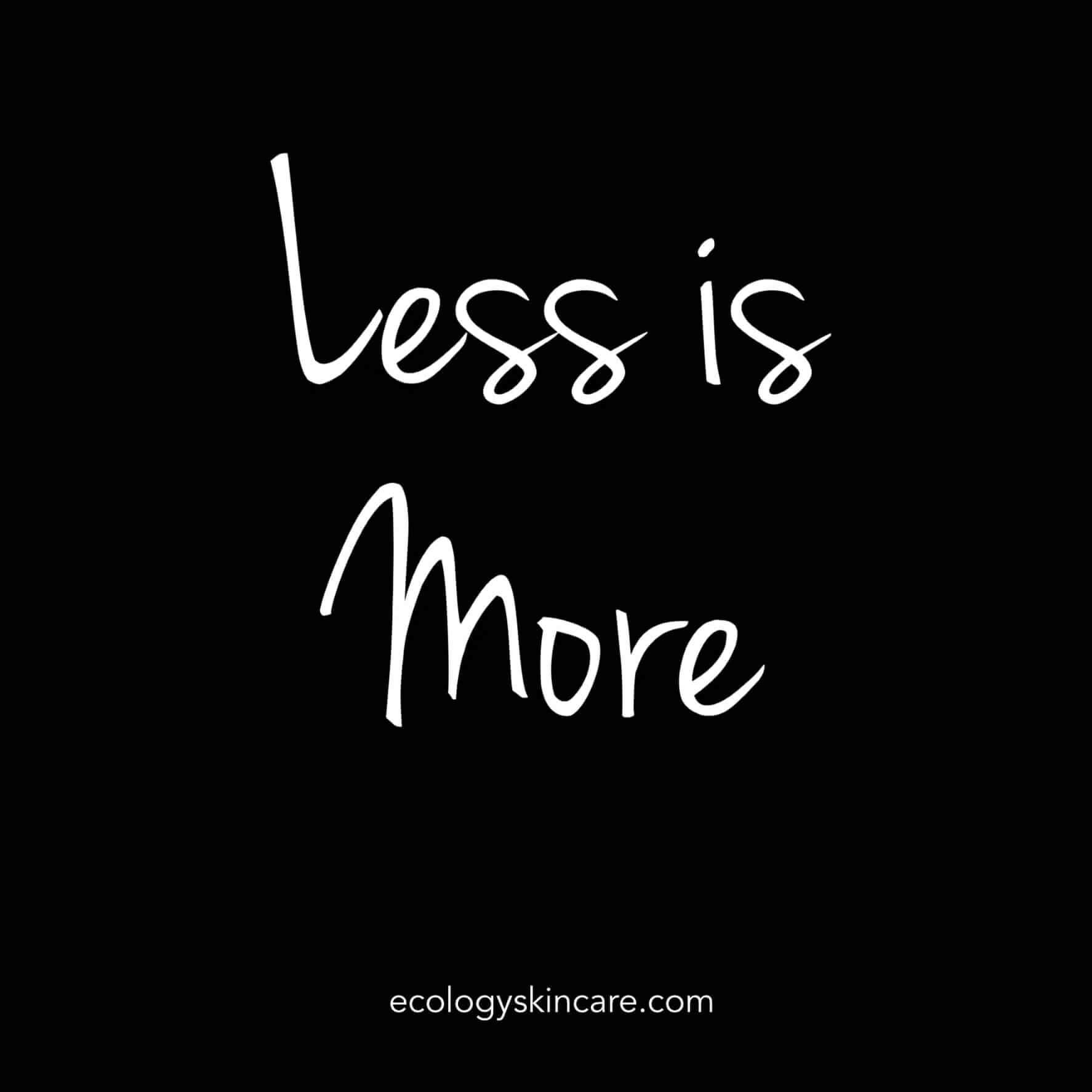 "Just lovely! Keep my skin moist all day just as well as the very expensive "SK II" I used to use but with all natural ingredients – and not too many of those either."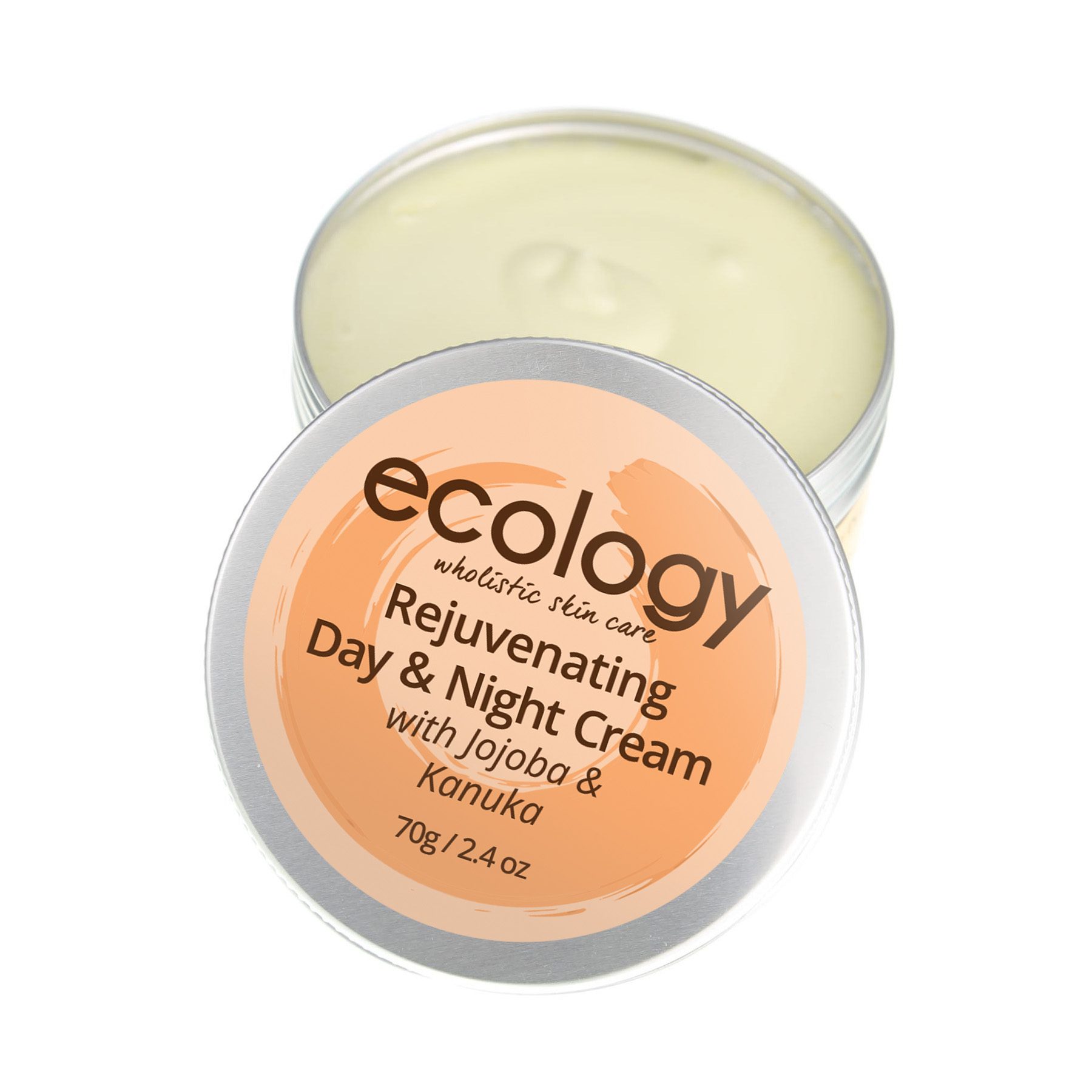 "Just love it so easy to put on leaves my skin feeling fantastic. I'm in my 50's and this is just perfect for me. I say just try it."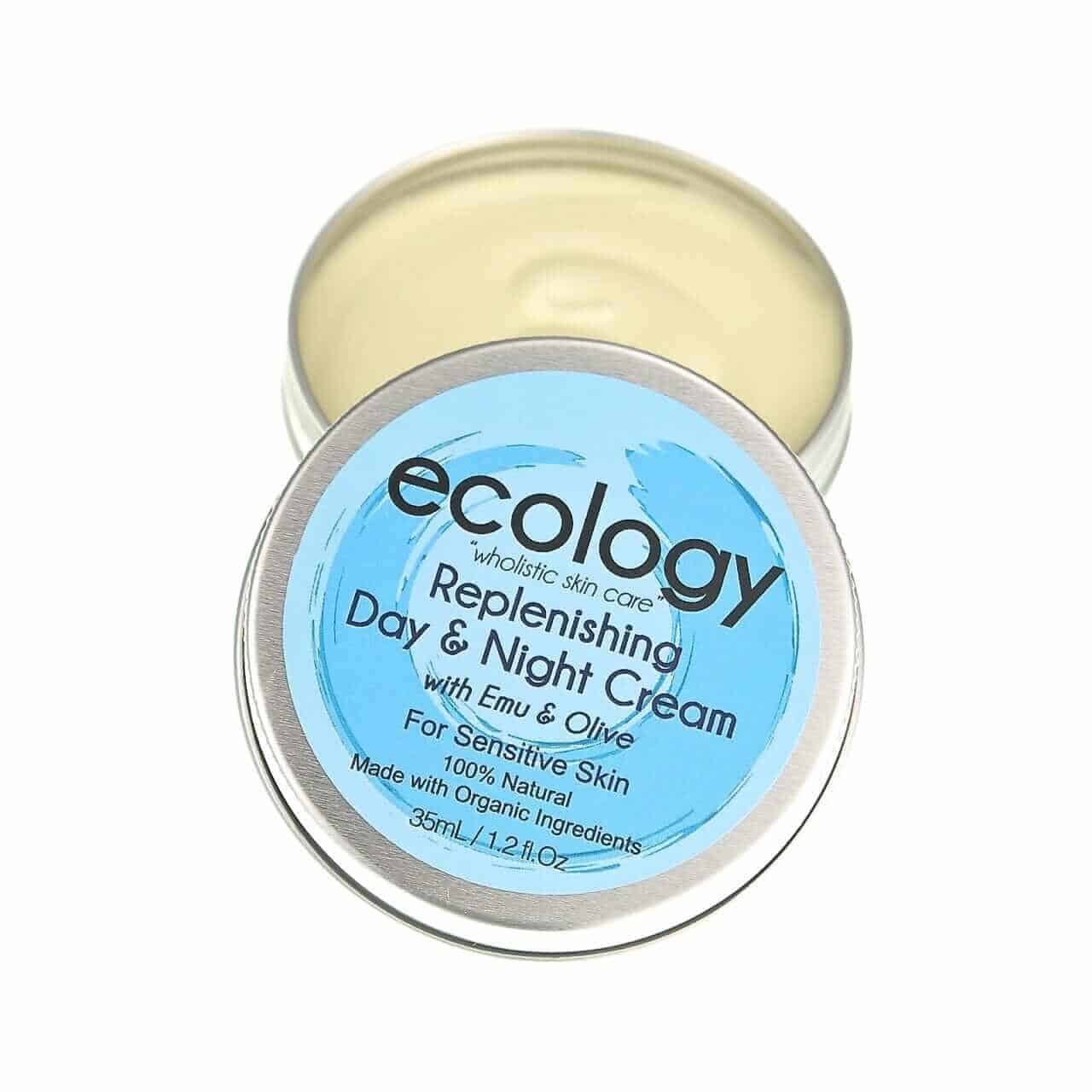 "I have to say, my skin became hugely sensitive about 6 years ago.  It took me years to find anything that didn't aggravate it, but I never really found anything that my skin actually liked and responded well to.  I absolutely love Ecology, it so lovely to use and my skin not only doesn't get aggravated by it, but it actually seems to love it!  My biggest fear is that you will stop making it!"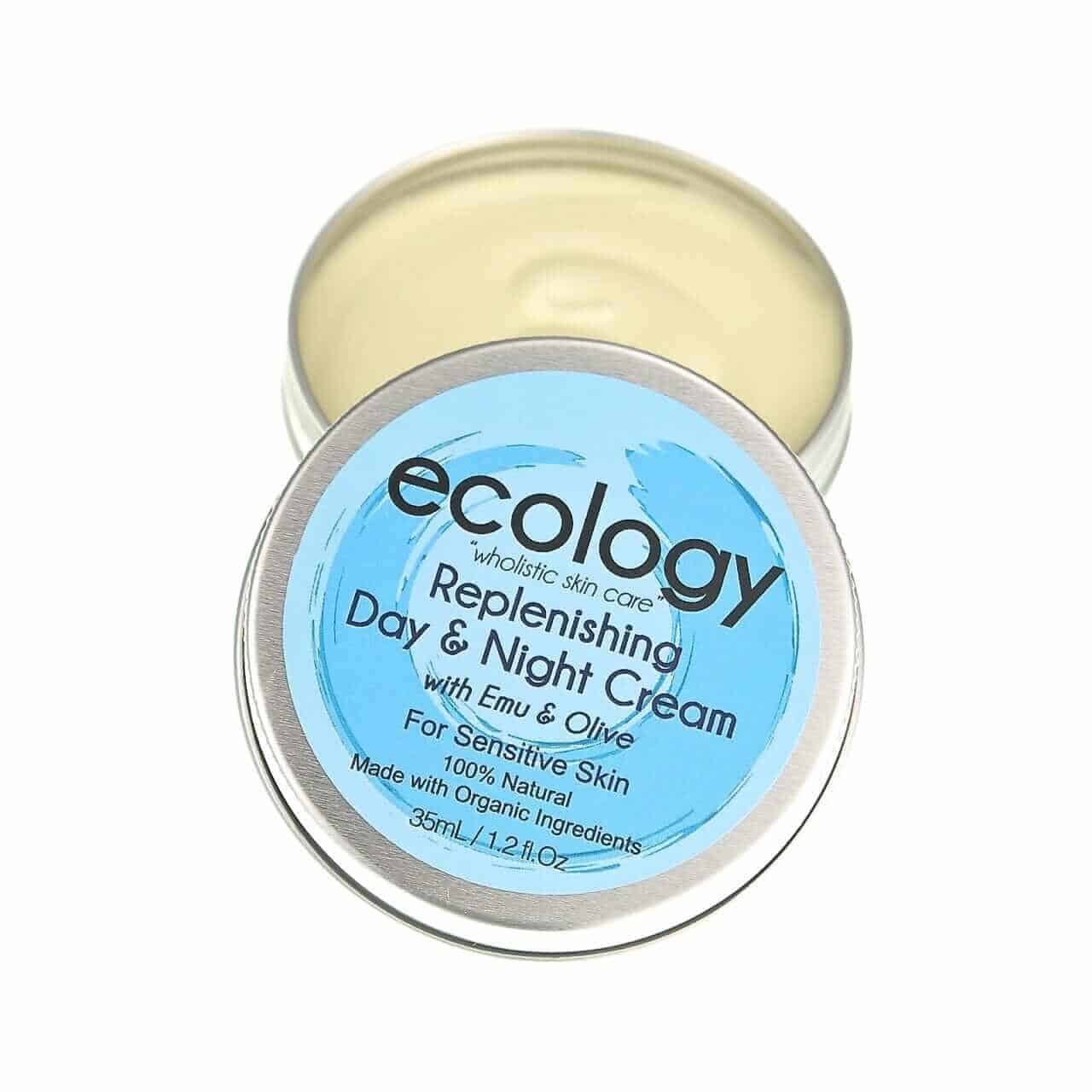 "I have found the Ecology Day and Night cream to be lovely and very moisturising. You dont need a lot and it works really well for sensitive skin. I have definitely noticed an improvement!
Crystal was very helpful when I contacted her and asked for a recommendation of which product I should use for my particular skin. I would definitely recommend Ecology creams to my friends and family"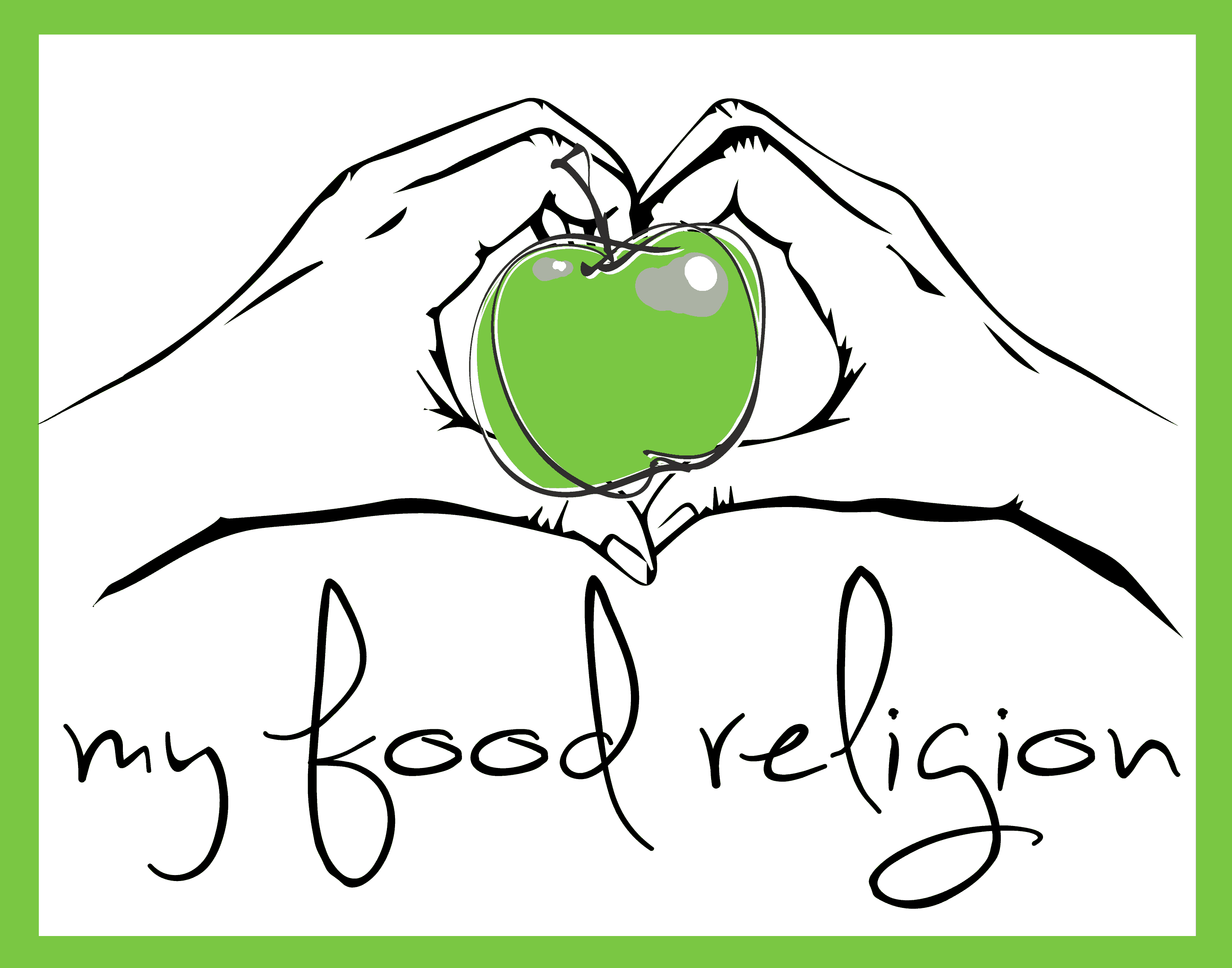 "The Ecology Baby Cream felt & smelt divine. I used it on everything from my baby's butt, dry skin areas & cradle cap & on my own skin & chapped lips. It's really more an 'everything balm' than a baby balm!"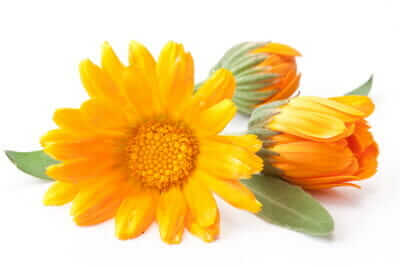 "Ecology Baby Cream has been great for bubbas nappy area, and I love that it is completely clean and free of artificial chemicals. I will definately be recommending it to others!"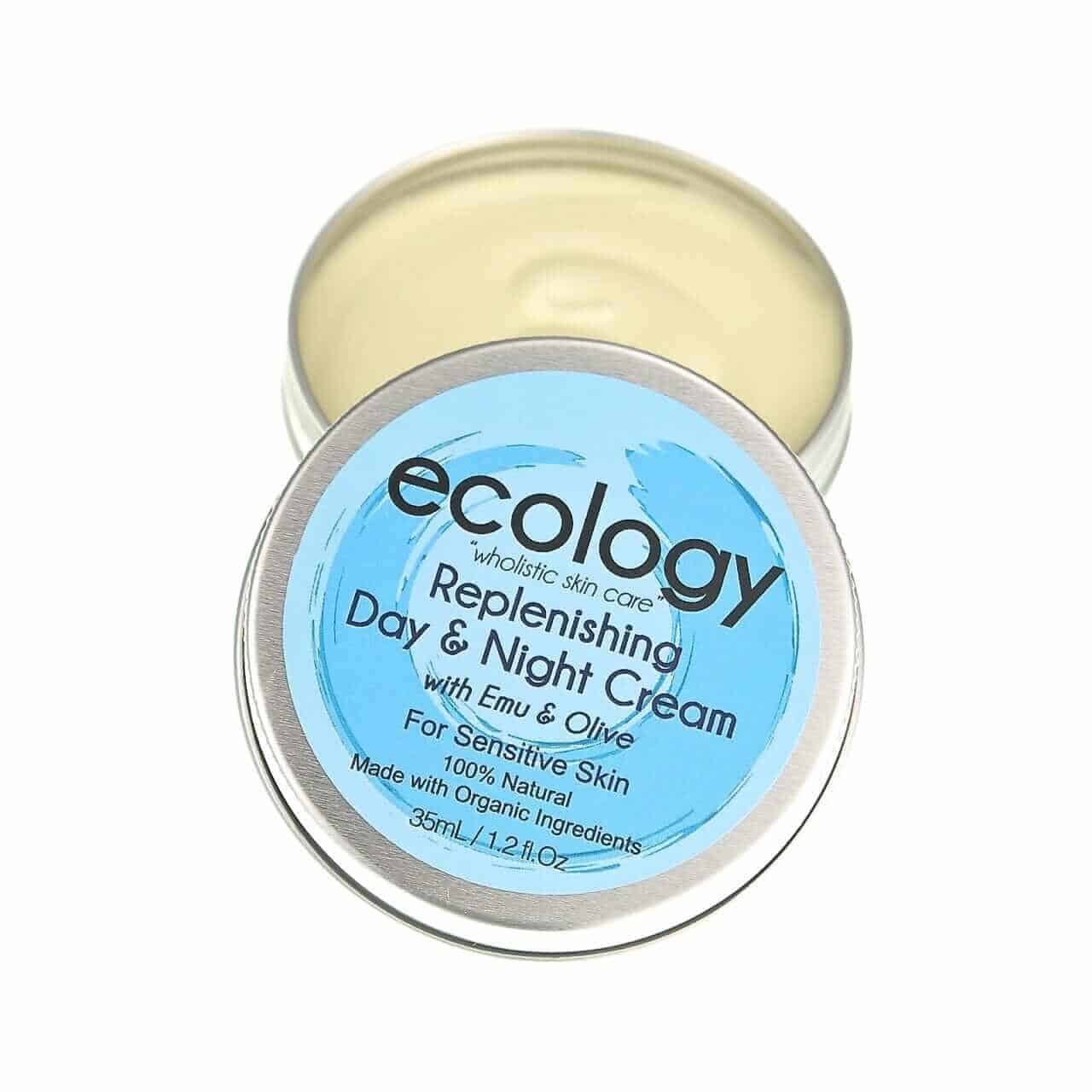 "I first became interested in Ecology after listening to Crystal on the Primal Shift Podcast-great little show. I'm a 40-year-old Paramedic from Toronto Canada; my workload has certainly not gotten any lighter nor has the effects of shift work…my primal shift was on! I decided to try the Replenishing Day & Night Cream in conjunction with strong diet and exercise. My six-pack is still a work in progress but my skin is already noticeably "repaired". Thanks Crystal, great product!"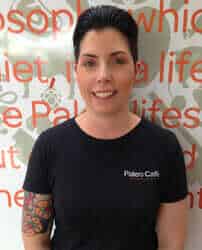 "I began using Ecology skincare when it was first launched. I have extremely sensitive skin and I am passionate about avoiding chemical and toxins so Ecology was perfect for me. I have used it on my face, hands, lips and even on my tattoo. You only need a tiny amount, it is easily absorbed across the skin barrier and has a subtle pleasant smell. Ecology skincare is a truly versatile cream which will leave your skin feeling soft and supple. I highly recommend it"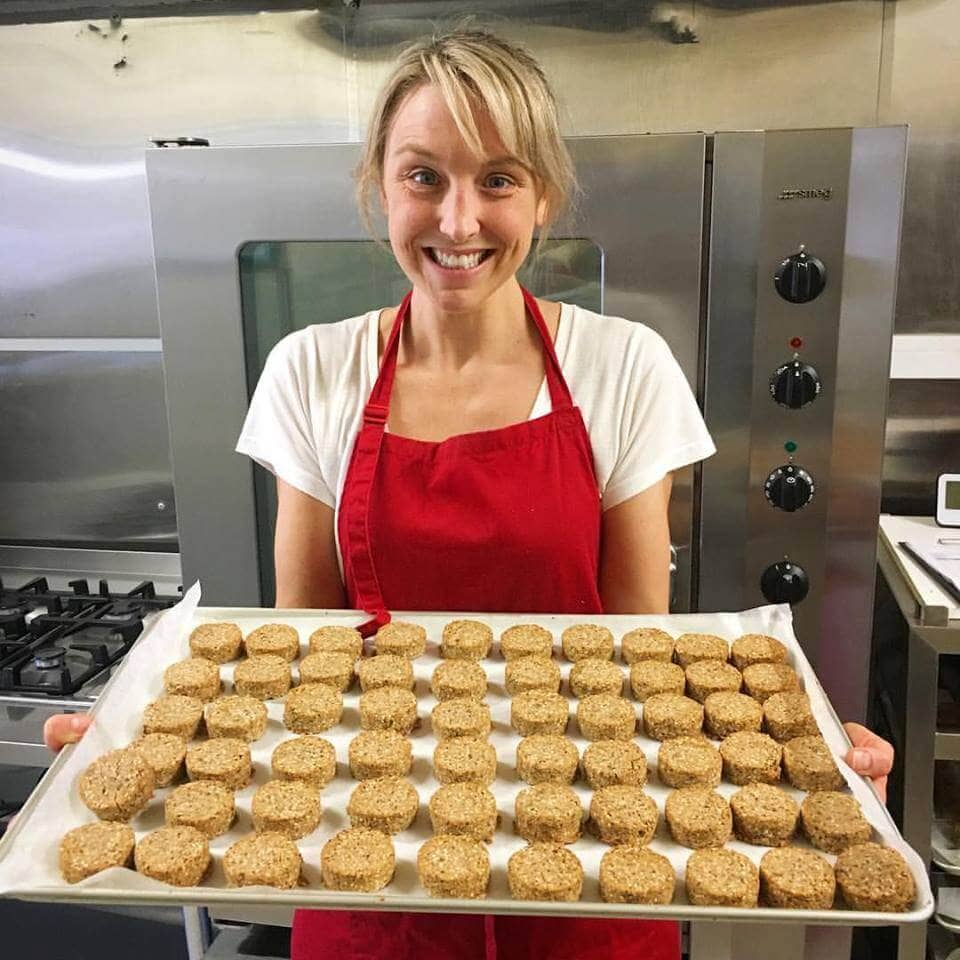 "Jen Richards here of Rumbles Paleo. I started using your skin cream about a year ago. I decided to try it for two reasons: Firstly, because it was a natural product without any nasty additives or toxins like so many other creams contain and secondly; because I was experiencing some rather nasty adult acne on my chin at the time and was looking for a cream that would heal and not irritate, which I found many other creams did.
My chin did clear up, although I cannot attest as to whether it was the cream that did this, or the alleviation of some stressful situations in my life at the time. I did however get into the habit of using your cream on my face every single night because I loved how it made my skin feel. Not only that, I loved loved how it made me feel emotionally. The ritual of rubbing your cream onto my face each night, and the softness of my whole face from this, was a calming and peaceful experience that I looked forward to each and every night. What I now notice, that if for some reason, I don't use your cream each night, my skin starts to feel dry and tight.
Your cream actually keeps my skin feeling soft, subtle and fresh which in turn makes me feel more confident and more beautiful. I cannot now go more than a few days without it! Thank you so much for giving me a cream that not only makes my skin look good, but also makes me feel good from the inside out."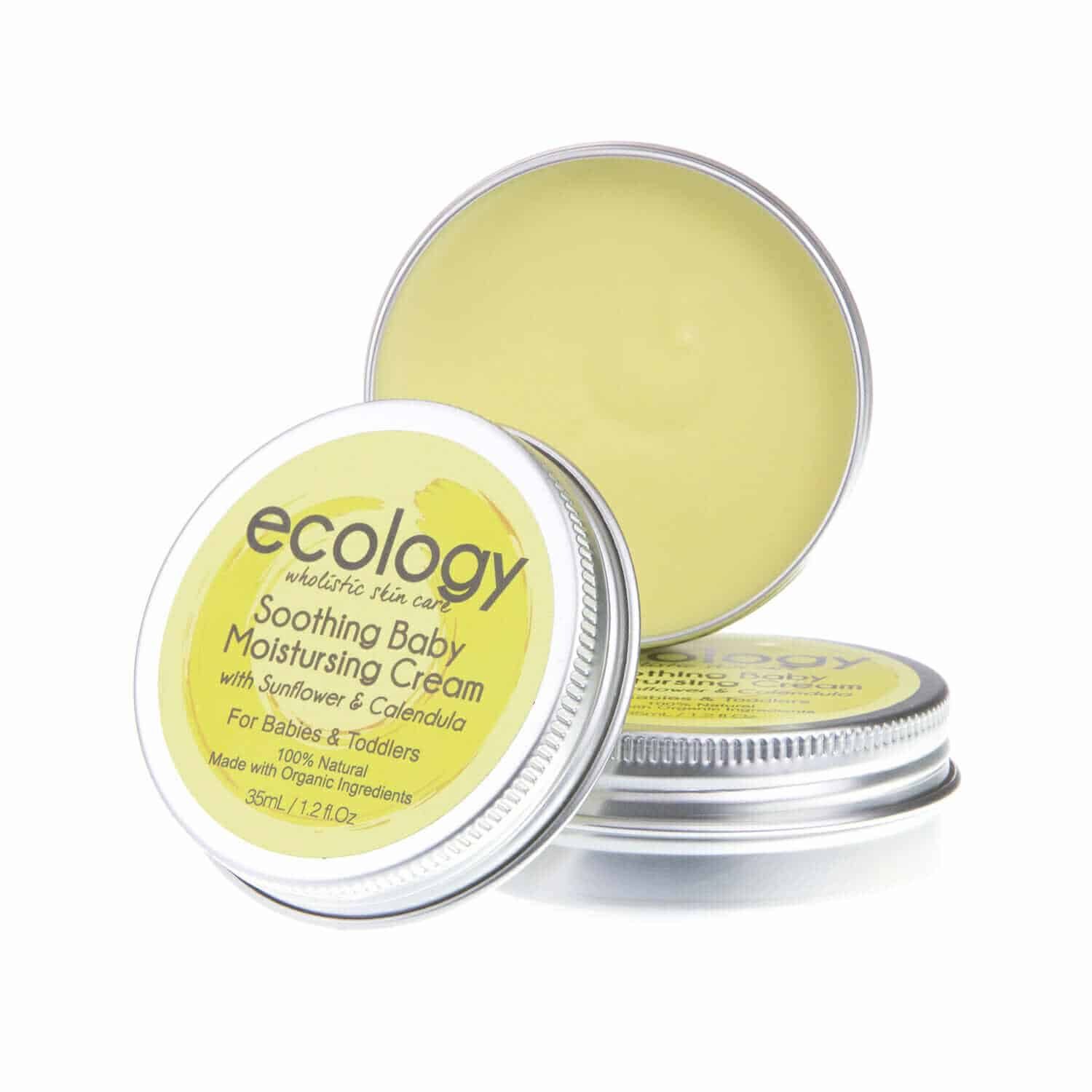 "Ecology is pure goodness for your skin nutrition. It's an answer to your childs skin problems. It's safe and beneficial"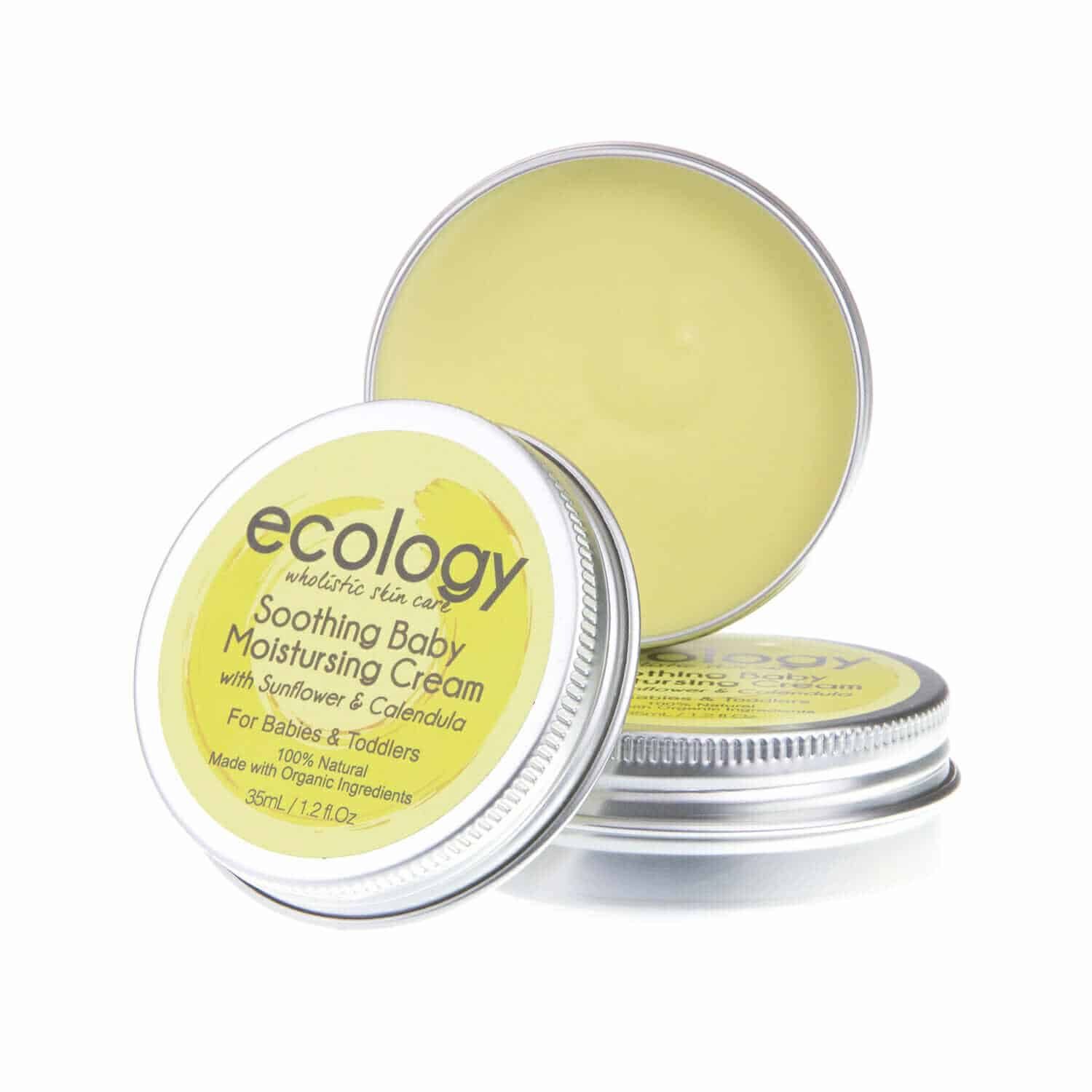 "This cream is wonderful – it cleared up bub's nappy rash within hours & with continued use he has not gotten a rash since. It is also lovely to have a cream that does double duty for use on Mum too!"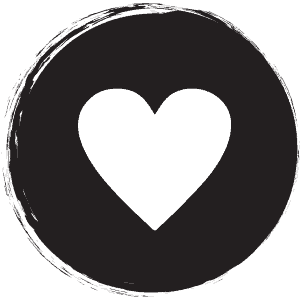 "I've been using the Revitalising Day & Night Cream for a month now … it's just so wonderful. I know that my skin feels a lot better than it did – much more hydrated and smooth but I think it's actually looking better too! I wish I was one for before and after pics just to show others how well it's working. I've incorporated the cream with the konjac sponge as well as some dietary changes (eliminating dairy and refined sugar) and they are all working together to improve the tone and appearance of my skin. I cut out toxic skincare a few years ago but in cutting skincare back to basics, you often sacrifice that enjoyable spa-like end to your day. Your product brings that sensory experience back to my routine and I'm so happy to have found it! Thanks so much. xoxo"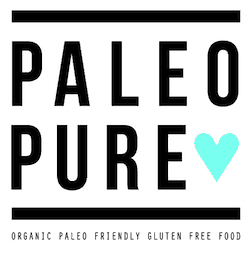 "I recently purchased Ecology skincare..and wasn't sure which one would suit me. I lead a paleo lifestyle so am very conscious of using chemicals on my skin. I also have sensitive skin that redens easily. With Crystal's guidance, I selected the macadamia & manuka blend. It is MAGNIFICENT. I really look forward to the end of the day when I get home from work when I can wash my face and treat it with this cream. The Tallow butter is divine. I have found "the one" and won't use anything else now. In fact, I have already recommended it to my friends and family. Ps Loving the little face scrubber too! xxx"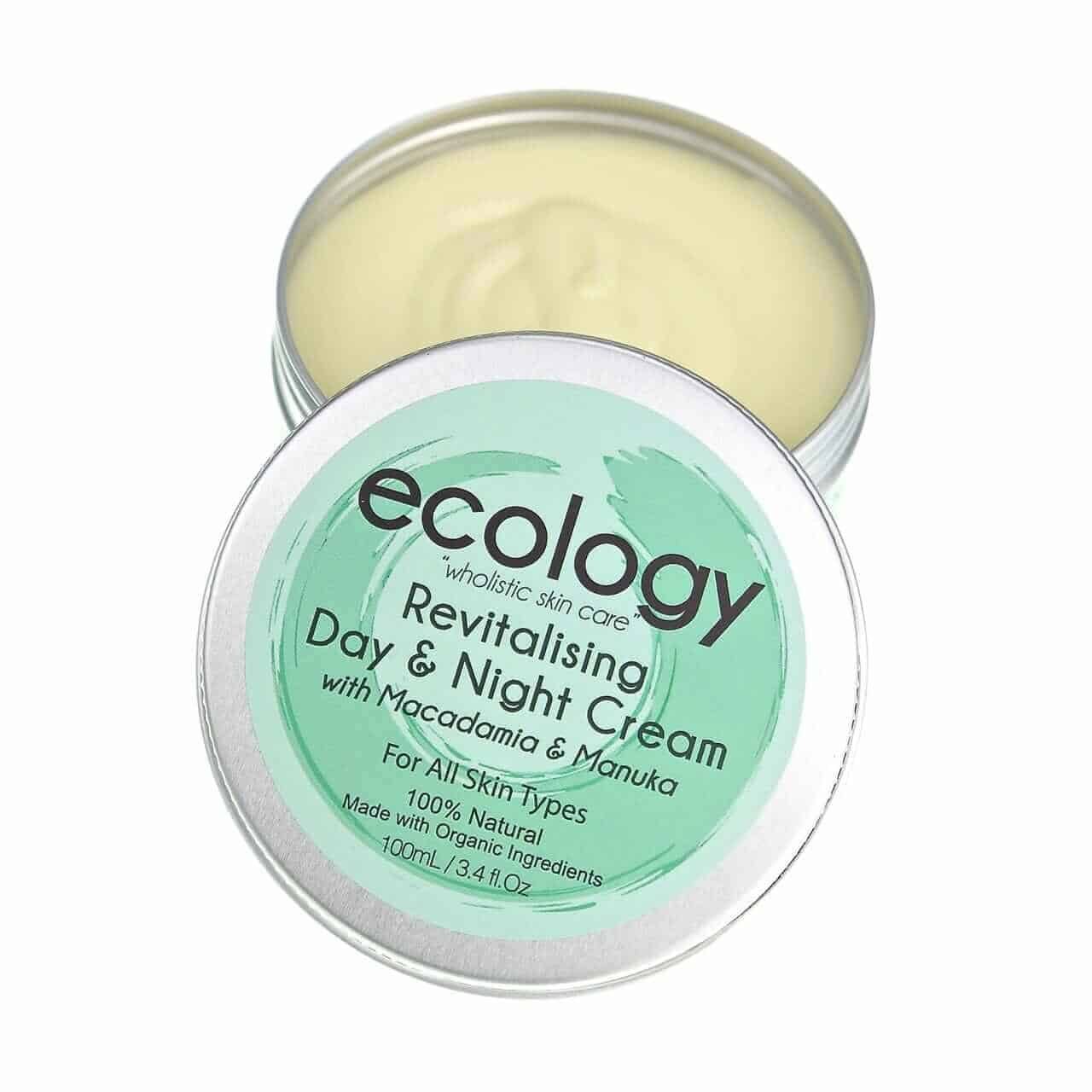 "Finally a solution to my skincare woes! This is a lovely and rich cream that I have been using on my face for the past month. I have very dry skin but am prone to break outs of adult acne when stressed and tired, which has made finding a moisturiser that doesn't exacerbate one or the other condition very difficult. I have been using the Revitalising day and night cream at night and in the morning if I felt my skin needed it. I have also been washing my face with hot water and the konjac sponge. The cream has a nice refreshing smell and when you put on it sinks in within about 10 minutes, leaving my skin very soft and well moisturised. With the break out that I have at the moment, while I still get some pimples, they have changed from the painful cystic lumps that sit under the skin for about a week to ones that flare up for about 24 hours and then the heads come off and they heal, which is a significant improvement for me. Also, using dead sea salt for the past couple of days to wash my face a night (rather than plain hot water) as Crystal suggests in her youtube video has led to another step in improvement. I think it will take a while, but my acne is better than it has been in a long while using the Ecology products and I look forward to it just improving more and more in the future. I love these products and it is fantastic that they are not only all natural, but using parts of the animal that we wouldn't otherwise use, which is more sustainable for the planet. The tallow moisturiser has such a lovely smooth feeling – my whole family loves it. Can't recommend enough, especially if you are worried about acne conditions – this is one cream where you can actually get a good moisturise without having to worry about exacerbating break-outs. Thank you Crystal for such a great product!"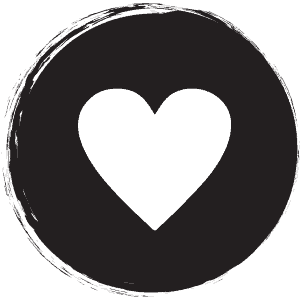 "Hi Crystal,
Well firstly thank you so much for your really fast and personal response to my call for "more Ecology!). I had bought a small tin of the skin cream from Kitsa last monday although I would usually wait a day with a tester. But it felt so good immediately and my eczema has been pretty bad, I spent the rest of the 90 min drive home, stroking my arms because they felt soft and soothed, not because they hurt and itched. I only wish I had gone the whole hog and bought the big tin. Thanks for sending me new supplies by express post. My very sad skin thanks you!!!
I have tried so many different natural balms for eczema but never tallow based before. I had a great one, from Canada created by an excess expert homeopath, Robyn Logan, but sadly, as can happen with eczema I became sensitive to it. The dermatologist and Robin both said that can happen with the most benign ingredients.
People with eczema struggle with exceptionally dry skin and whatever we put on it (except petrochemicals, which don't help) get absorbed almost immediately. Nonetheless, some oils can seem greasy or dry (like Jojoba and shea are too dry). This stuff is amazing. It really is exceptional! It is not greasy, not even at the beginning, but it's emollient and leaves my skin very soft. When I put it on my face where there is no eczema it's perfect for a daily moisturiser. For the eczema I apply more often, as needed. My skin just loves it"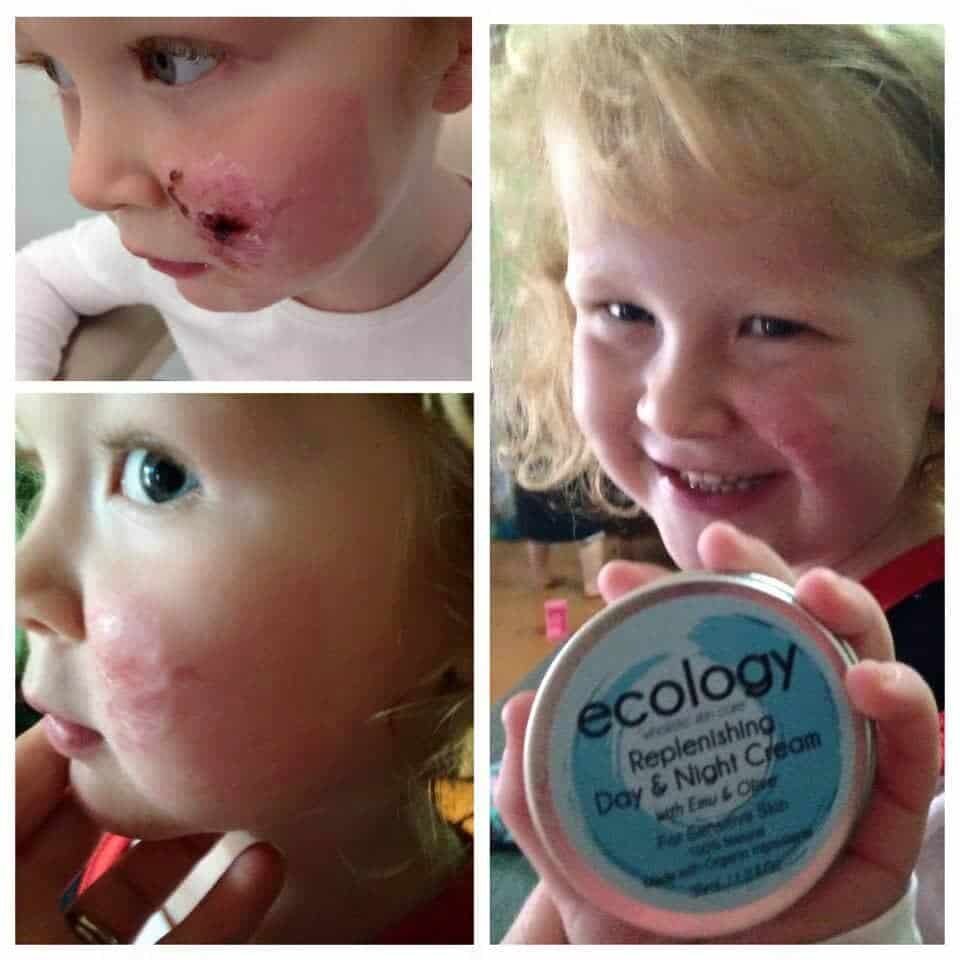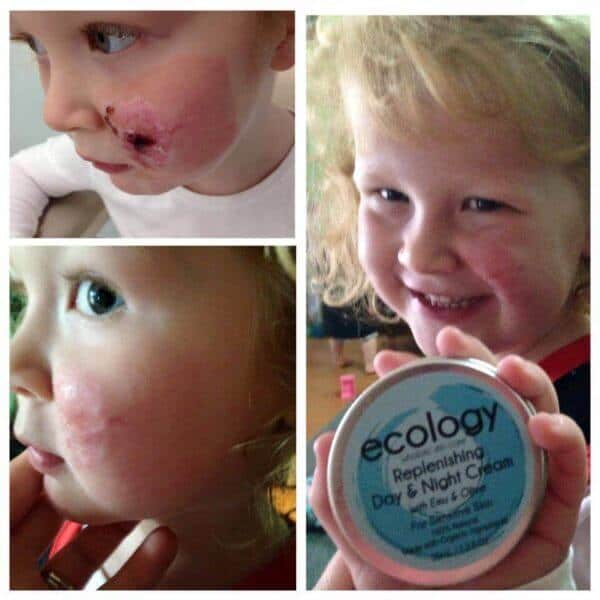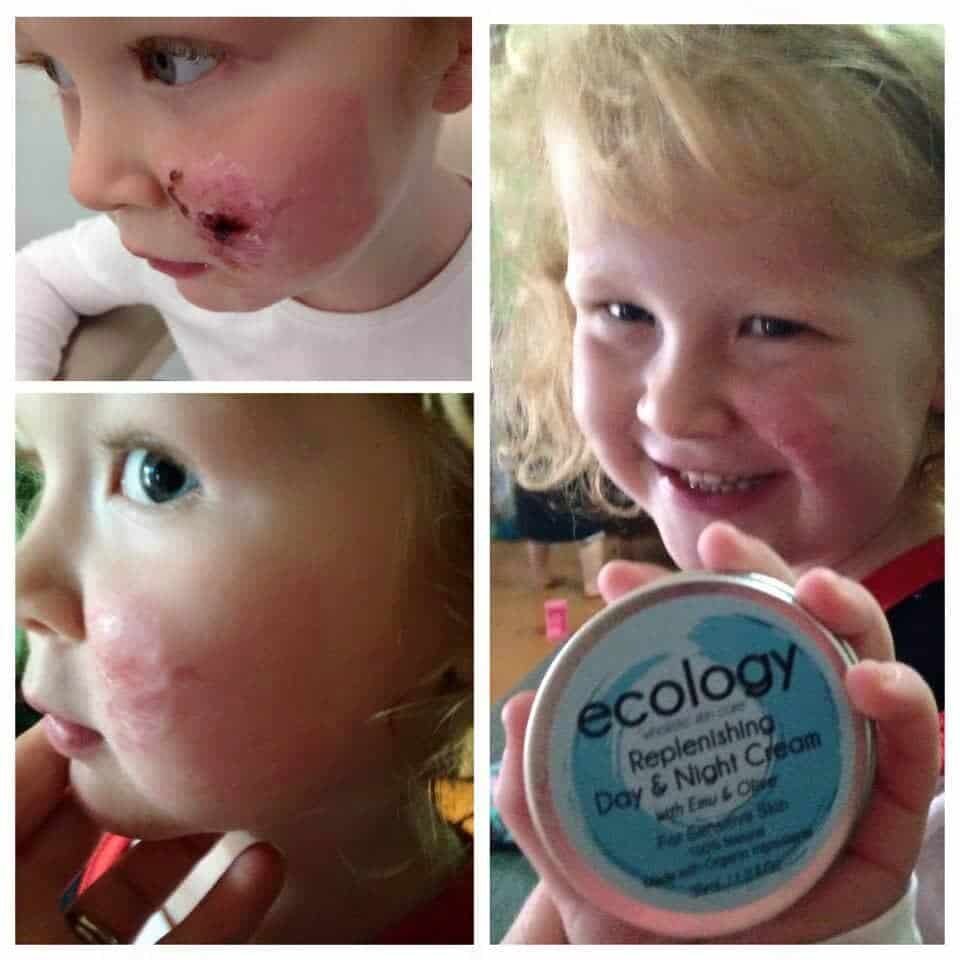 "My 4yr old had laser on her face last Friday (ongoing treatment for her birthmark) and she reacted to the dressing they put on her and it burnt her face.
These photos show the difference in just 4 days (Thursday – Sunday) of using Crystal's product! I'll spare you from showing you a photo of how it looked a week ago!"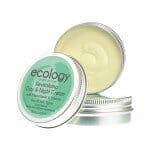 "I saw Ecology on Facebook and sent Crystal a message asking for some advice about my terrible skin. She was extremely helpful and supportive, and actually didn't push her products on me at all, she just offered me some fabulous advice and suggestions. A couple of weeks later I decided I'd try one of the creams, and contacted Crystal again to see which one she would recommend for me. I ordered it and was delighted when it arrived only 3 days later. I've been using the revitalising cream for a couple of weeks now and have already seen improvements. It absorbs easily and isn't greasy, it provides just the right amount of hydration for my skin, I'm not shiny through the day as I used to be, and the skin around my eyes which was very wrinkly from dehydration now looks plumper and less wrinkly. The vanilla smell is delicious and I loved the whipped consistency of the cream. I have also used it on my hands and it eases the itchiness of my dermatitis. In summary, the product is terrific, Crystal is extremely helpful and delivery is fast. Very happy customer"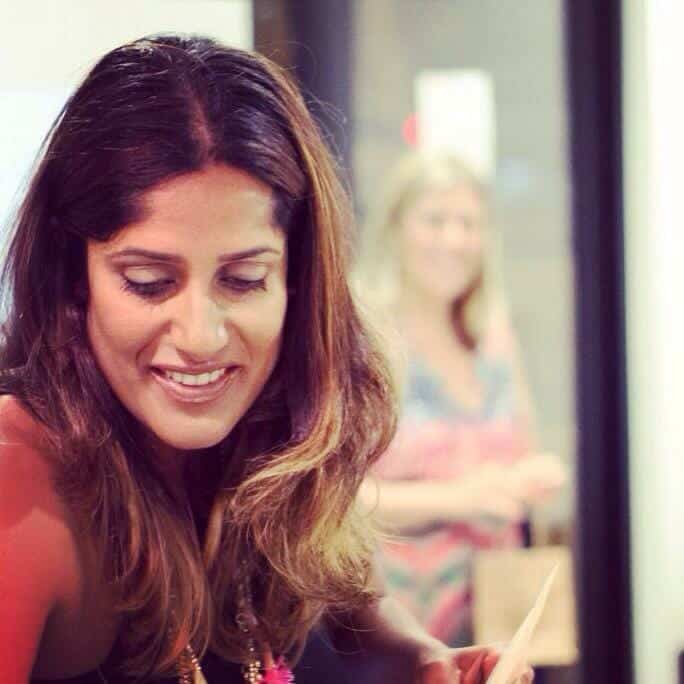 "I've always had clean, problem-free skin, and since changing to a low-sugar whole foods diet 3 years ago, I really didn't think my skin could improve any further. I was wrong. Since I started using ESTB 5 months ago I now fully understand and appreciate the term 'glowing with health'. I apply the butter to my face and neck every evening, and my skin stays soft, supple and radiant even upon rising and throughout the entire next day. I first expected the butter to feel heavy and greasy, but it's been the exact opposite. The tallow balm is light and so easily absorbed by the skin and leaves nothing but a wholesome glow. I don't have many lines or wrinkles (yet!), but the few I did have are much less apparent since I started using Ecology Skincare. It's a versatile product that has benefited the whole family including my young kids. They no longer struggle with itchy, dry skin, and one of them enjoys the smell so much that he takes it to bed with him. It's become a staple and a stayer in my natural skincare collection."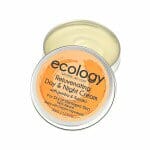 Being 46 and also dealing with some health issues my skin was dry, blotchy, with regular hormonal break outs, and works- wrinkles were starting to appear.
I felt resigned to the fact that I was simply aging and would never have good skin. I'd gone from teenage acne to adult hormonal breakouts and now wrinkles! It didn't seem fair at all. I had tried expensive creams always promising a miracle cure, regular facials, microdermabrasion, laser, face peels- you name it, I probably tried it. I pretty much covered my whole face in thick makeup to cover the imperfections!
I love the ecology cream. A little goes a long way and I use it for deodorant as well. It's natural and my skin just loves it. My spots have been drastically reduced and my wrinkles are vanishing. My skin is more even and supple. It glows. I wear very little makeup now and I constantly receive compliments about how I seem to be getting younger. My 27 year old daughter commented just yesterday that she thinks she has more wrinkles than I do. I won't use anything else and it's the only cream I have now.
I am so grateful for all you've done to create such a wonderful product that's both good for me and the environment. Thanks so much, Crystal!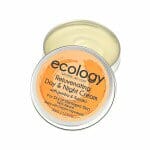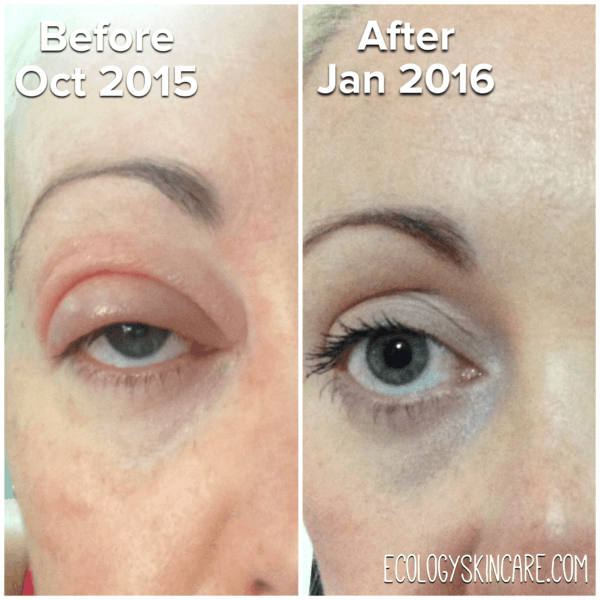 I suffer from occasional eczema on my eyes. My skin is generally dry and sensitive. I have to be careful what I use or the eczema will flare up.
A few months ago I woke up and I looked like someone had punched me in the face. My eye was so swollen I could hardly see out of it. (I have a photo if you want one!). The eczema had gone crazy! I couldn't cover it with makeup and I still had to go to work. I felt very self-conscious and felt like everyone was looking at it. Turns out they were… I was bombarded with questions constantly, which made me feel even worse.
Everyone had a suggestion on what I should do to get rid of it. It was pretty humiliating!
Over the years I have tried many things. This time around I tried Moo Goo eczema and
psoriasis cream, Weleda marshmallow cream, skin food, Jojoba oil, Rosehip oil, and
apple cider vinegar. I even used a cold damp camomile tea bag (recommended by a
client). It burned like crazy and make the eczema angry! Can you tell I was desperate?!
Eventually I admitted defeat and got some mild steroid cream, recommended by my GP. This is not normally recommended for eyes and I don't like using products that aren't natural, but I was at my wits end and had to do something. After a couple of days the eczema had gone so I stopped using it, but it kept flaring up again so I'd have to use it again. It was a vicious cycle.
Then I ordered some Ecology Skincare Rejuvenating Day and Night Cream, after reading how it may help with eczema. After a few days my eczema started healing, and then it just disappeared! It has now been 8 days and my eczema has completely gone! I have not had to use the steroid cream since. To say I'm stoked is an understatement. I also have eczema under my arms. I'm not sure why it only occurred to me yesterday to try using the Ecology cream there as well, but it's healing that too. It's great because it doesn't burn and actually soothes the itching.
My skin is glowing and I feel much happier now I don't look like a scaly dragon!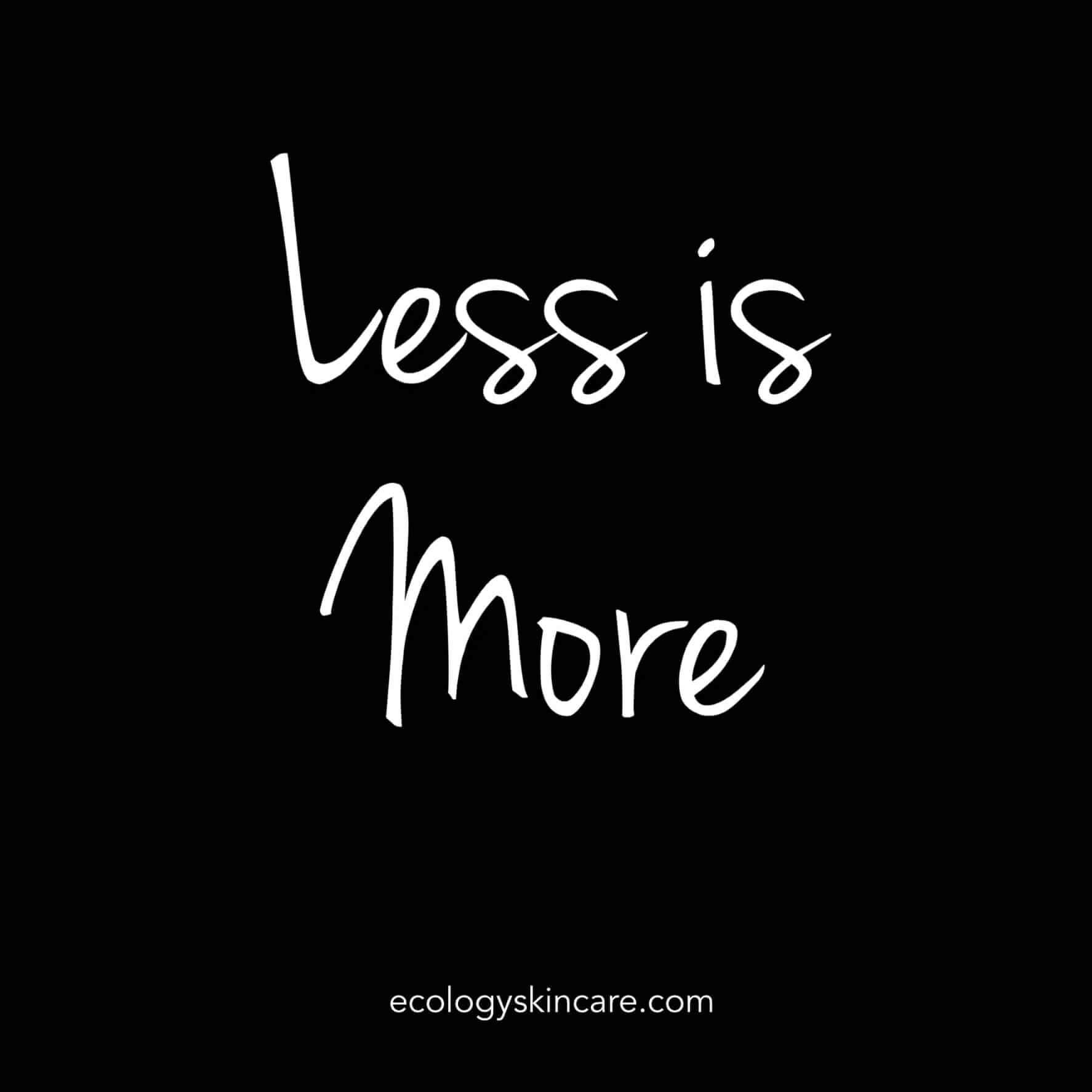 I had very dry & flaky skin with a dull, lacklustre appearance. I'd forever be applying moisturisers & coconut oil to keep my skin soft. I'd get temporary relief, but I felt that *something* could/should last longer. I'd get temporary relief from coconut oil, jojoba & various 'natural' brands of moisturiser but nothing seemed to give me long lasting results.
Ecology products seem to be more compatible with skin cells. I think this is due to the
abundance of saturated fats in tallow & fat soluble vitamins (A,D,K and E). My skin is
definitely more toned, more plump when using Ecology products.
It's given me more confidence. It's also allowed me to save money & time by having a *very* basic skin care routine.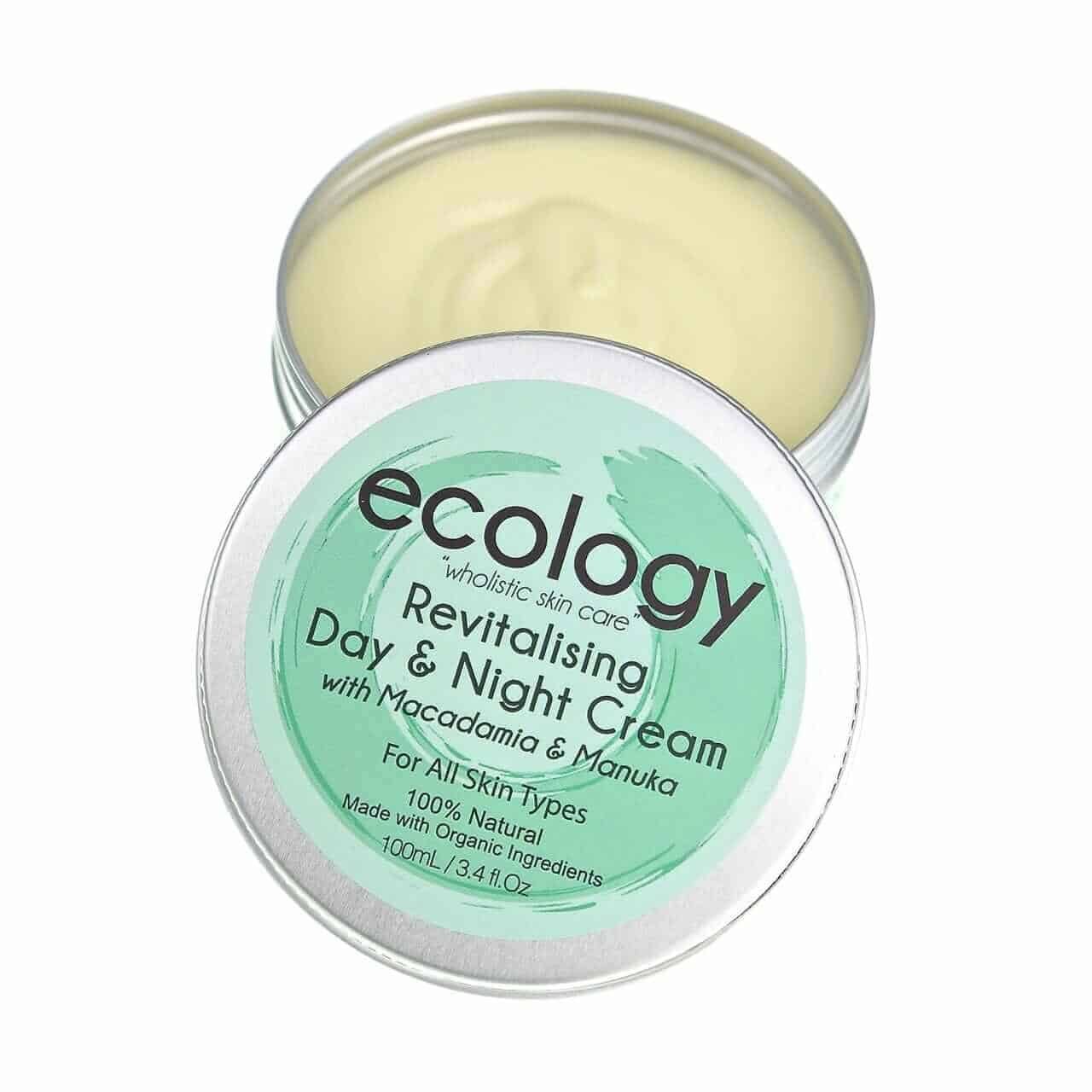 I am 33 and I have had acne since I was a teenager. This has made me feel very self conscious of my looks. I covered up my acne with make up but it only seemed to make it worse. I tried all sorts of creams, oils and lotions. Some recommended by beauticians and health professionals but none of them worked and some even made the acne worse! I have since cleaned up my diet and I eat low carb healthy fat with an emphasis on real, whole foods. I also try to drink a lot of water. This improved my skin greatly but the finishing touch was the Ecology Skincare range. My skin began to clear up and now my acne only appears when my diet slips or I have hormonal imbalances.
Using Ecology Skincare has given me self-confidence. I am happy to go make-up free every day and I often get comments that my skin looks lovely. Every time I see Crystal at an expo and I see people hovering around I always recommend her products as they have worked for me!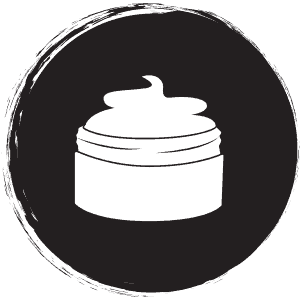 "Hi Crystal- I just wanted to let you know I won the door prize at a talk in Brisbane that was given by Ivy (PiM)- in this prize was two of your tallow creams- wow!!! Just needed to tell you how amazing my skin is with it! I suffer from pretty intense eczema and my skin just loves your buttery whipped up balm! I can't wait for it to be available! Cheers. Sonia"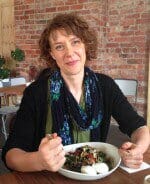 "I have super sensitive skin and have had some pretty bad experiences in the past with skin products causing rashes and swelling. I don't have these concerns with Ecology Tallow Butter because it's perfect for sensitive skin. I also love how quickly the balm is absorbed into my skin and it works a treat on puffy under eyes!"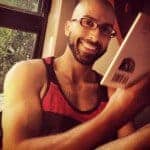 "Since going primal I've been especially careful to avoid toxins; not only those which are ingestible, but environmental toxins also. I refuse to rub chemicals onto my skin, and into my body, which meant for a long time I just accepted that there wasn't anything on the market for me. Ecology Body Butter is awesome! It's totally natural and only has a few ingredients. The only problem is, it smells so good I could eat it"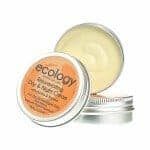 "I came across these products from reading a rave review about them from Claire, Indi Nature so thought I would try for myself. I'm so glad I did – I adore this body butter. I have noticed an improvement in my skin texture which looks and feels fabulous"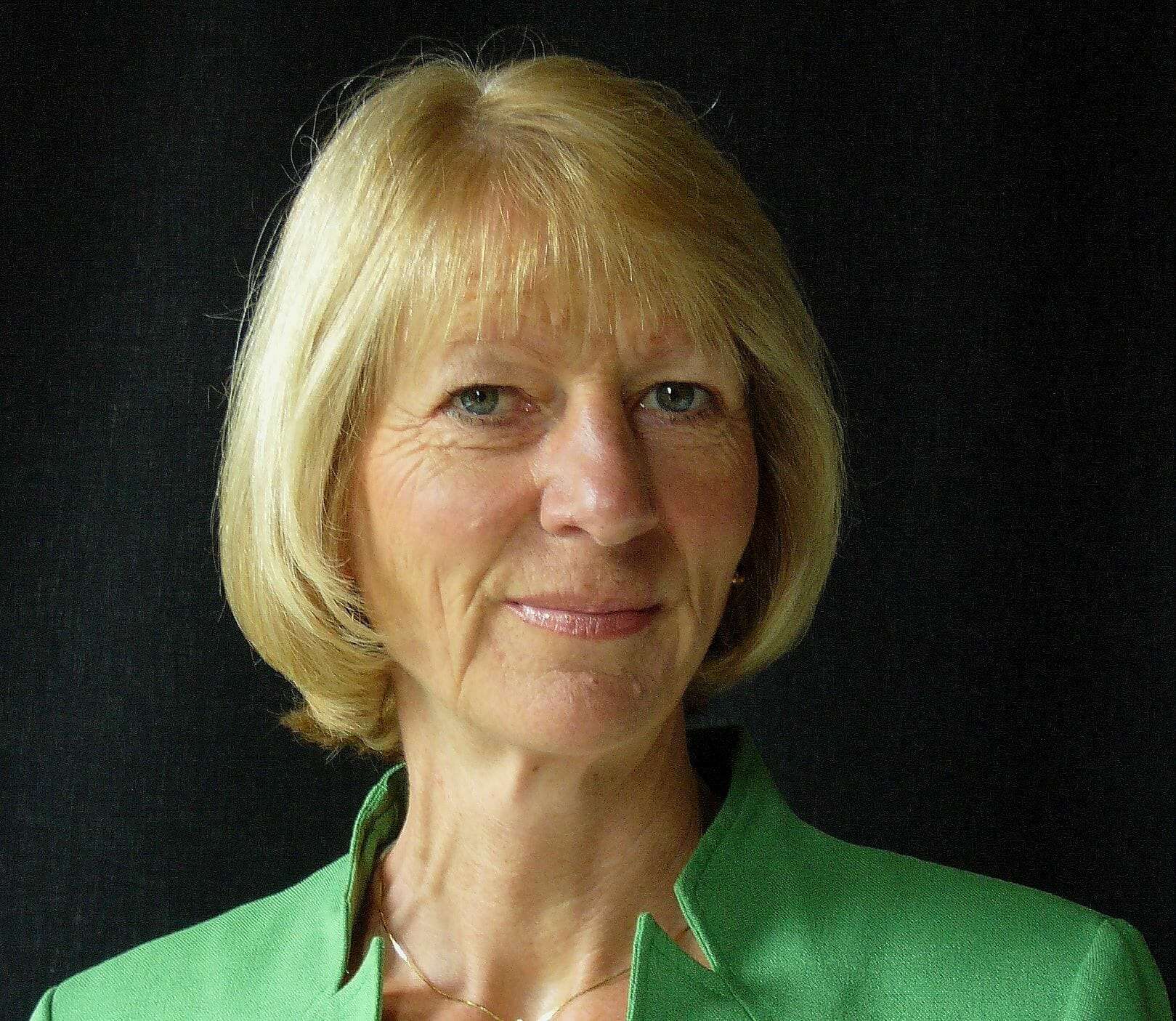 "My first impression of using Ecology Skincare Day & Night cream was it felt so light and smooth keeping my skin feeling hydrated all day. I love the fact that it contains only a few pure natural ingredients, and I'm confident that it's feeding & replenishing my skin the best way nature has provided.
I have been using natural products on my skin for many years and find this product to be one of the best for hydration & healthy looking skin. I enjoy applying this beautiful product after my shower and using it on my face as a moisturizer under make-up."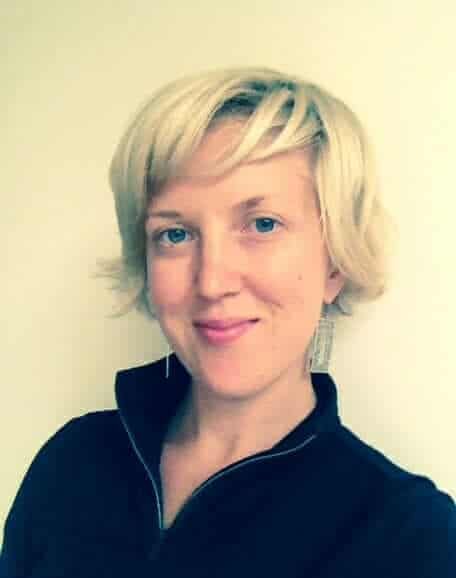 "When you care enough about what you put inside your body it's a logical progression to begin questioning what you put on the outside. I have been meaning to step away from conventional creams but was not prepared to compromise on quality. When I tried Ecology I knew I was onto a winner. No, it doesn't smell like beef tallow (I was wondering that too!). It doesn't clog my pores as coconut oil tends to do. A little goes a long way so a jar lasts me forever, even though I frequently detect the cream's delicious smell on my partner Jamie's face. For a special occasion I normally blot away the extra and then makeup just glides smoothly over the top. Overall, a fantastic product with no nasties."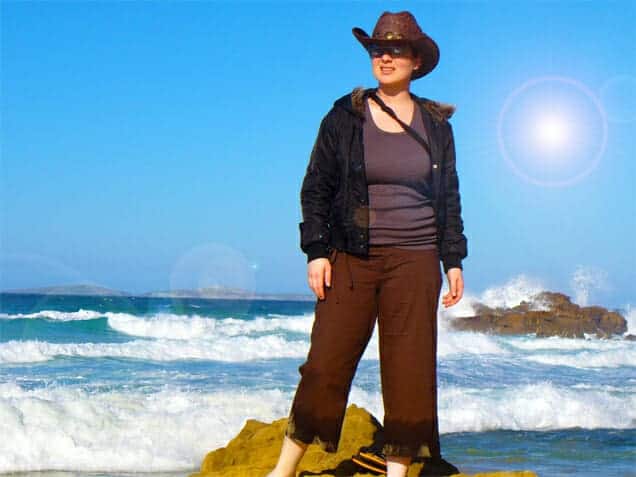 "I am an avid fan of the Ecology Skin Care range, in particular their Coconut and Kanuka Rejuvenating Day and Night Cream.  I have been using Ecology now since October 2013 during their trial phase and am a true believer of this product.  Previously I used unrefined coconut oil for skin hydration and for its antibacterial and antifungal properties, but wasn't fond of having oily hair on a daily basis and having it leave an oily film on my face.
Since using Ecology I have really noticed a massive difference in both the improvement of my acne and the reduction of fine lines on my face, but I am even more in love with this product for a number of other reasons including the fact that it only uses the finest ingredients and is 100% natural!  I have a strong belief in healthy, natural products that have no hidden nasties knowing that when I use them, I am nourishing my body the way nature intended.  I love Ecology Skin Care because its products are exactly that.  Their product is not only beautiful on the skin, but it is a product that you know you can trust for you and your family."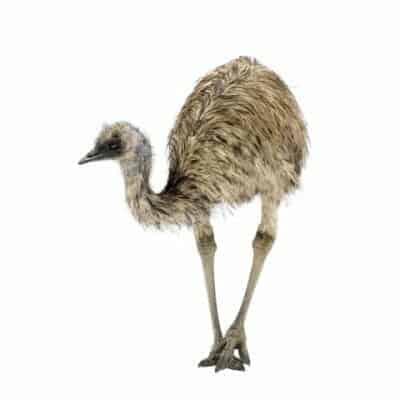 "As I have sensitive skin I tried the emu & olive oil tallow balm formulation.  I had some eczema on my arm which lasted about a week – I tried other creams to get rid of it & reduce the horrible itching I was experiencing. But nothing was very effective.
I tried the tallow balm on the area where the eczema was and the itching stopped almost immediately. The [appearance of] eczema was totally gone within 3 days.
During an overseas trip I received some nasty insect bites (which result in some nasty raised red itchy welts & in some cases sores because I keep scratching the bites). Again I applied the balm several times over a couple of days. The itching went away within a couple of applications and the welts [appeared to]go away. Thank you so much Ecology Skincare!
I was a bit hesitant to use tallow balm as my skin can get quite oily and zitty at times – but it absorbed right into the skin on my face leaving very little residue. The smell doesn't remain so you don't go around stinking of lard. Perfectly fine for everyday use.
I use the tallow balm on my face & neck as it's very creamy. It's very effective for both day and night use.
I have highly recommended this product to family and friends. I love the confidence that I have that Crystal has sourced the ingredients in this product from highly ethical natural and organic producers and that it is good for my skin."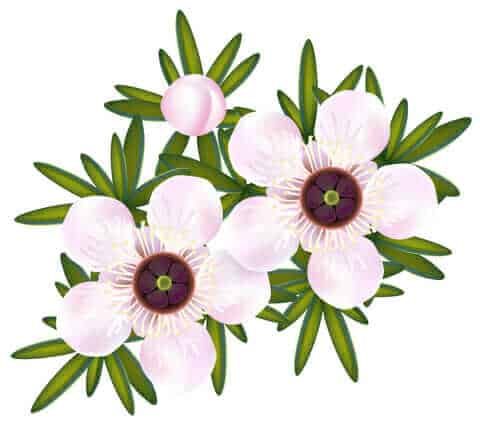 "I've been anticipating the gorgeous body butter since I first heard about it. As a student nutritionist, I'm highly aware of what I put on my body as well as what I put in it. Today is only day one, but my skin feels loved and nourished, and the macadamia and manuka blend makes me smell delicious!"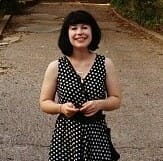 "Despite being a little dubious about using tallow creams, I was thrilled with results. Concerns about the consistency and smell were quickly gone as both are divine. The cream absorbs thoroughly into my skin unlike other natural oils I have used in the past that leave me feeling greasy. Most importantly, my skin felt nourished and soothed with no irritation. Fabulous for face and body!"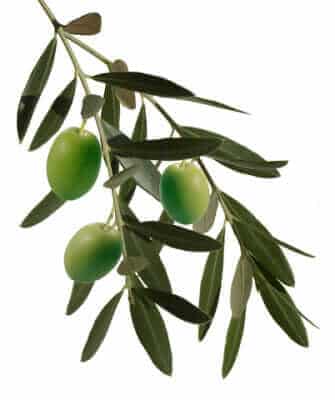 "I've been using the Emu & Olive Tallow Body Butter for the past week and I'm really impressed. Previously I was using coconut oil and my son kept complaining about the smell. Both he and I agree that the scent of the Ecology products are much better. Not only that, but my skin feels fantastic. I love how natural they are and how they feel on my skin. They really absorb well and don't feel heavy like the coconut oil can. I'm totally hooked on these creams :-)"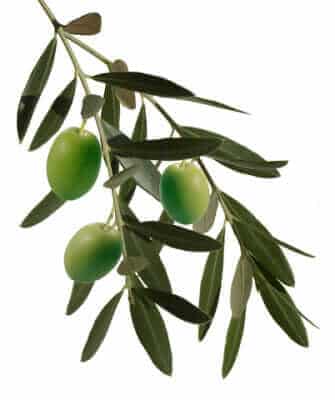 "I ordered the first ever Ecology – Emu & Olive Oil about 2 weeks ago and started to try on a small section on my cheek to ensure that there is no reaction to my skin as I have a sensitive skin and can get allergy easily. The moment after I put it on, It felt beautiful, soft and smooth and the good thing I know all the ingredients and they are natural. I tried Ecology under my sunscreen then under liquid foundation, it works set quite nice, does not get greasy and not too dry on the cheek area, not to mention it smell awesome too (but avoid put on the eyelid if you use pencil eyeliner as for me it tends to smudge)"
Would you like to leave a review?
[ninja_forms id=16]
SaveSave