Want soft, smooth, hydrated looking skin?
Here's 5 Reasons Why Women are loving Ecology Skincare's Natural Tallow-based Moisturisers for Plump, Hydrated Looking Skin in their 50's, 60's, 70's and beyond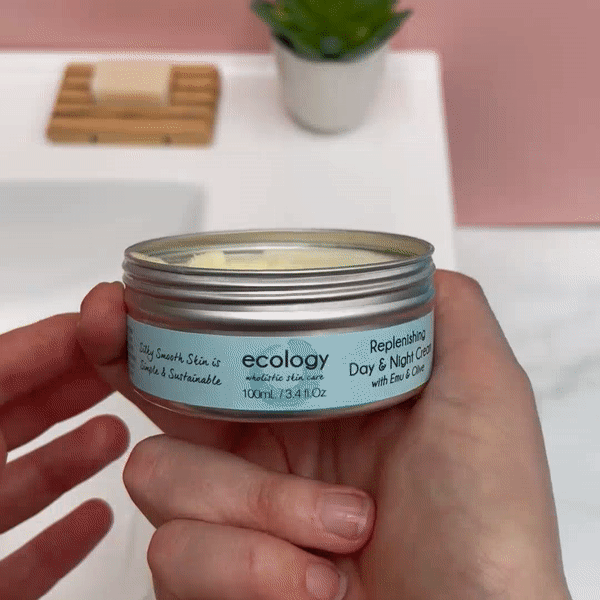 #1. Healthy skin needs healthy fats – like those in grass-fed tallow
Grass-fed tallow contains the same fatty acids and cholesterol we have naturally in healthy, beautiful looking skin.
So grass-fed tallow can help support our skin's barrier function to hydrate dry skin and calm redness and itching for soft, smooth, healthy looking skin.
(not sure what grass-fed tallow is? …it's like emu oil, but it comes from healthy grass-fed cows – so this isn't for our vegan friends)
"My skin feels nourished and cherished and I couldn't be happier. Can't imagine using anything else now." ~ Helen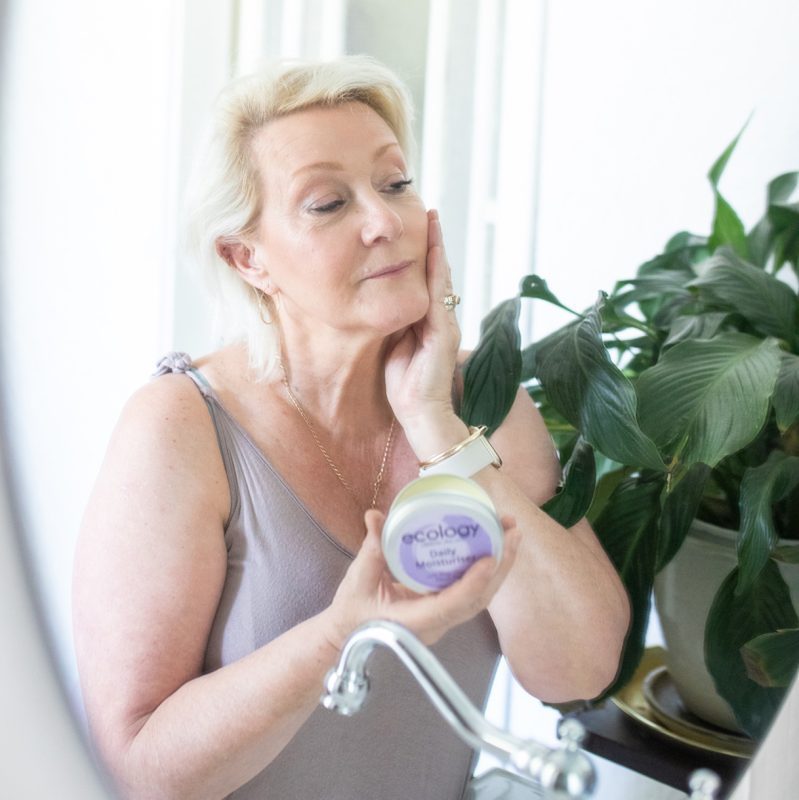 #2. Plump, hydrated and beautiful looking skin at every age
As we get older, we produce less of the fats and oils that keep our skin soft, supple and hydrated.
Because grass-fed tallow contains those same fatty acids and cholesterol – it can help plump the look of dry skin, hydrate itchy, scaly skin and soften the look of fine lines.
Having said that, we think healthy skin is beautiful skin – with or without wrinkles!
"Very happy to be using this product… Certainly improving lines around the lips and eyes on this 60 year old and hands and nails also loving it." ~ Jenny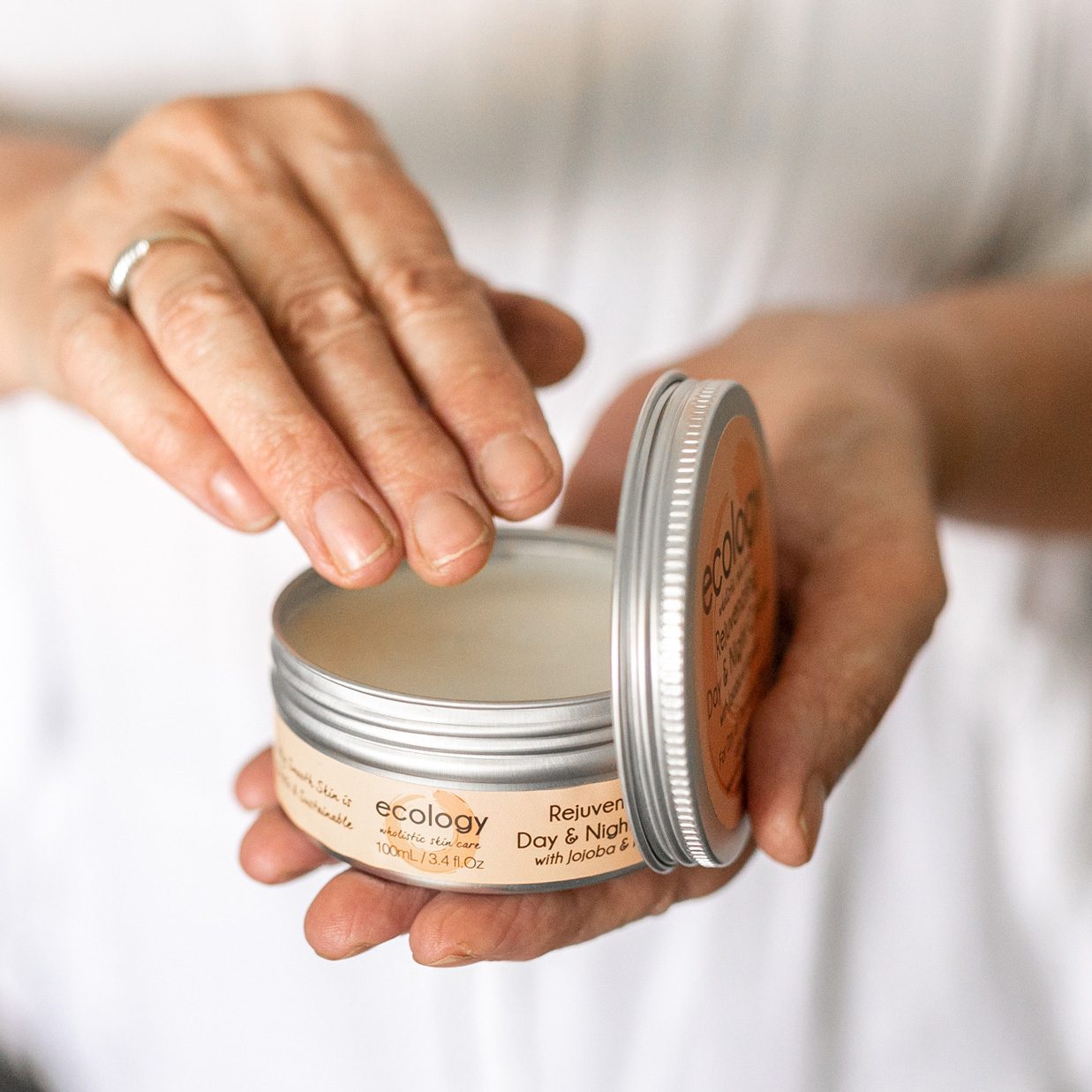 #3. A little goes a long way for itchy, scaly, sun damaged skin
Our Ecology Moisturisers are 100% natural fats and oils – no water, no fillers, no preservatives.
Which means our Ecology Moisturisers are highly concentrated to better soften and protect dry skin, calm itching and replenish sun damaged skin.
"At 70, my arms get very dry and a bit scaly at times. Once I apply this product my skin becomes supple again. Unlike other skincare products, the suppleness remains." ~ Fay
#4. Soothing for red and easily irritated skin
Grass-fed tallow is naturally balanced in omega 3's and 6's – important for skin health and reducing redness and easily irritated skin.
Our sensitive skin moisturisers have only a handful of ingredients – helping to reduce exposure to the high number of complex components in plant based oils.
"…the longer I use these beautiful creams the better my 70 year old sun damaged skin is. I now don't feel the need to wear foundation daily to hide the blotchy redness. It's gone!" ~ Kathryn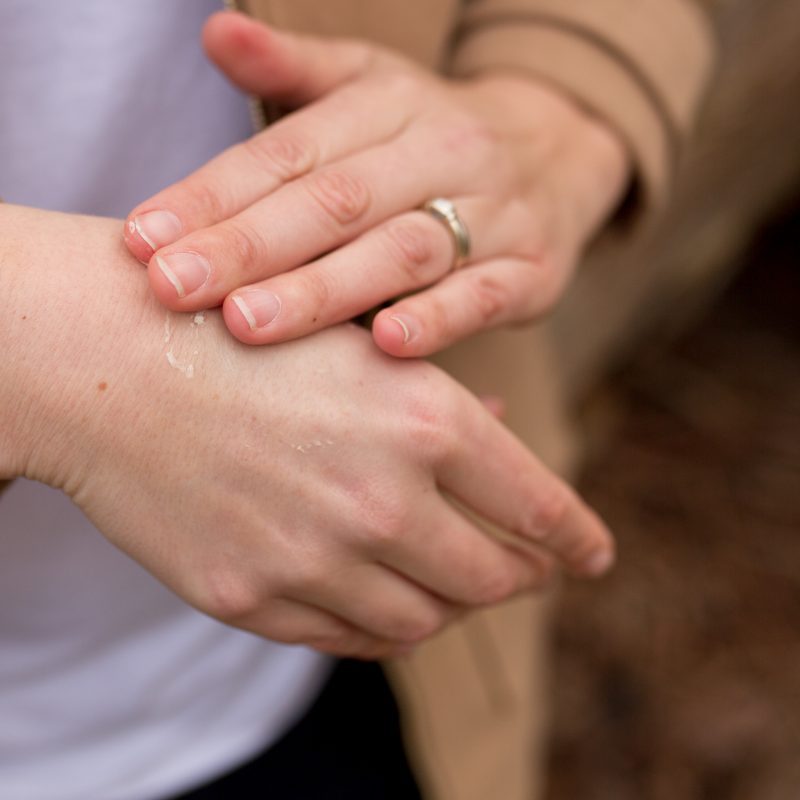 #5. A good multi-tasking, 'everything' balm
Sun spots? …our Ecology Moisturisers can help them look less 'noticeable' 
Itchy skin driving you crazy? …yup, they can help with that too
Dry, scaly arms and legs? …yes, amazingly helpful for softening and smoothing scaly skin
Skin barnacles? …you'd be surprised!
"I won't be using anything else, my skin is hydrated, age spots disappearing, couldn't recommend highly enough" ~ Dale
Don't just take our word for it…
Meet Tracey – "I have spent $1,000's on organic moisturisers, trying to find the right one for my very dry, sensitive skin"
"I work in the mining industry, which is very harsh on my skin… my skin was always dry again by lunch time, no matter what product I tried.
Since I discovered Ecology, my skin holds its moisture, even after 12 hrs. I moisturise in the morning and I can still feel my skin is smooth and hydrated at the end of the shift."
Meet Jenny – "I wasn't sure if my fine lines were improved until I looked back at some photos from last year. Wow there is a difference"
"I am retired and have been travelling around our beautiful country in my caravan for a couple of years… but the harsh Australian climate has not been kind to me.
I love the dry skin range as my skin always feels soft. I don't have that tight, dry feeling ever with the Ecology Rejuvenating Cream… even when its cold."
Meet Cathy – "I've had this skin hyper-sensitivity most of my life, so when I say nothing's ever worked like this it's no exaggeration"
"My skin reacts to everything… I just can hardly believe the difference the Soothing Baby Cream has made to the area above my top lip which had blistered from medication reactivity…
First application to my upper lip area calmed it down noticeably, three days later most of the redness was gone & flaking skin had started to disappear."
Meet Rosslyn – "I can see the benefit in my hands, especially. They are softer and firmer and don't look as wrinkly."
"It feels great on my face but is particularly good on my hands, which bruise easily. Just a little bump causes a bruise these days. Think my skin is thinning, due to age most likely.
The bruises now disappear within two days and a red, angry looking scratch on my hand has gone too. It's wonderful stuff."
Not sure which ones will suit you?
Take the Quiz and get your personalised recommendations 
Copyright 2023 © of Ecology Skincare. ABN: 115 789 844 35
All prices are in Australian Dollars (AUD) and are GST inclusive