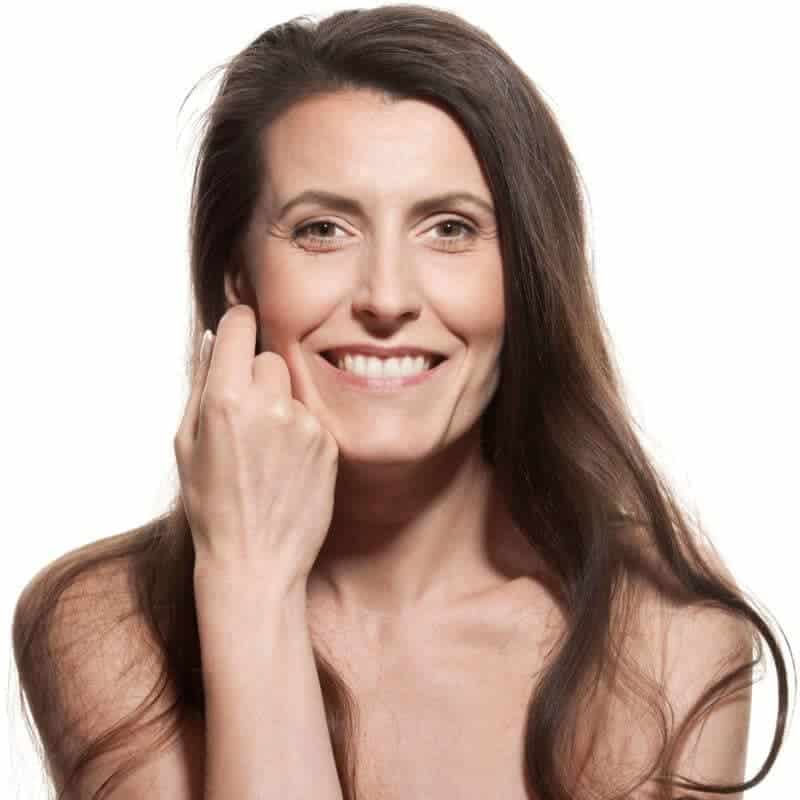 DRY SKIN
Dry skin produces very little oil (which is why your pores are barely visible).
Without the protection of those naturally produced skin oils, you lose moisture through your skin more easily. Which can leave skin looking and feeling dry, rough and even scaly, flaky and itchy.
Fine lines and wrinkles become more visible and you can begin to feel "old" …older than you should! Added to that, as you get older your skin produces less of the oils that keep it soft and supple.
You might feel self-conscious and start trying to hide dry skin and fine lines with bucket loads of moisturiser and makeup …hoping this one or the next one will be the one that works.
Apart from age, the other things that can affect how oily or dry your skin is are: genetics, your hormones (including pregnancy and menopause), medical conditions, the seasons and the weather (especially cold dry winter conditions), skincare products, your skincare regime and your diet