Do you have sensitive skin or problem skin?
You're not alone!
52% of women identify with having sensitive skin
Over 50% of women have or have had adult acne, and
1 in 4 people suffer with some form of dermatitis
1 in 5 people suffer with eczema
When our skin plays up with acne breakouts or flare-ups of dermatitis, eczema, rosacea or psoriasis, it can make us feel really unattractive, uncomfortable and self-conscious about our appearance.
So it's natural that we want to be free from skin issues and to have clear, healthy glowing skin as fast as possible.
Which for most of us means focusing too much on our skincare routine.
"It's very easy to fall into the trap of using too many products, with too many ingredients and too many chemicals… and using these too often." ~ Crystal Fieldhouse
The 3 most common mistakes women make are
Overdoing their skincare regime 
Using chemical-laden skincare products and
Generally obsessing about their skin
THIS book will help you to understand these 3 skincare mistakes
Why making these mistakes can make your skin worse and how you can avoid them
Practical suggestions for what you can do instead to calm and soothe irritated skin
Action steps to get you moving towards healthy, glowing skin
What if the products you're using on your skin, the mass produced commercial cleansers and moisturisers, are actually making your skin issues worse? 
What if they're drying out your skin and contributing to redness, flaking, irritation and acne?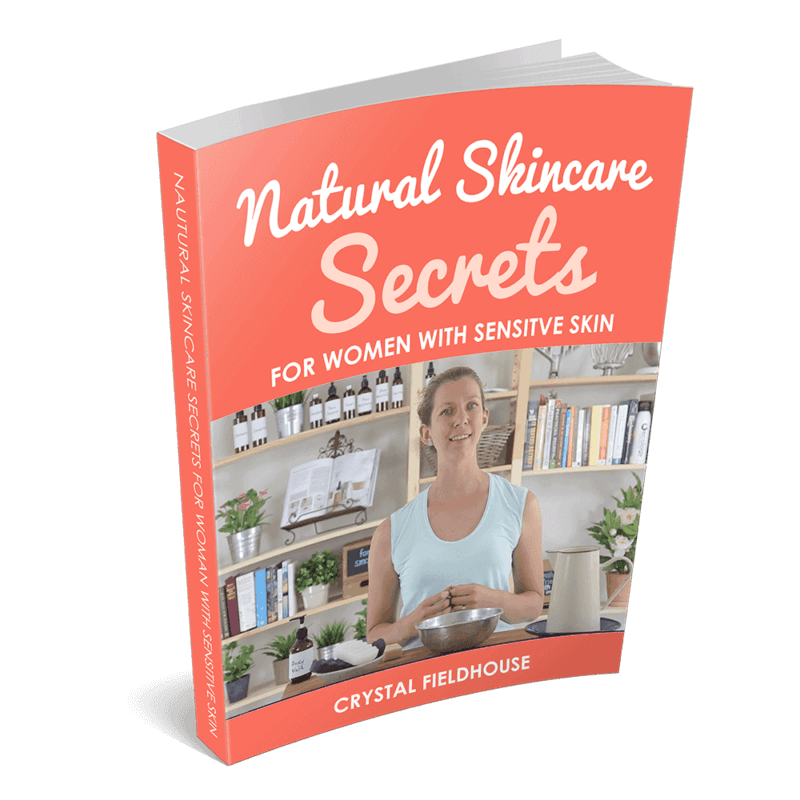 FIND OUT:
Why these 3 mistakes could be causing your sensitive skin or problem skin …or making your problem skin worse
7 Things to Stop Doing Immediately in your Skincare Routine
18 Easy Ways You Can Simplify Your Skincare Regime
The Dirty Dozen Chemical Ingredients Hiding in your Bathroom Cupboard or Shower
11 Ways to Reduce your Chemical Exposure and Skin Irritation
5 Things to be Careful of with Natural Products
4 Obsessive Behaviour's to Stop Doing Immediately, and
12 Strategies to Keep You From Picking, Scratching or Obsessing About Your Skin
YOU WILL ALSO RECEIVE:
A Cheat Sheet PDF with simple things you can stop and start straight away for each of the 3 Mistakes