This Ecology Starter Pack includes:
1 x 100mL Soothing Baby Cream for Sensitive Skin
1 x Ecology Konjac Sponge – Pure
1 x Makeup Removal Cloth – Aqua, Pink or Blue – if you have a preference for colour, let us know in the order notes at checkout
Moisturiser…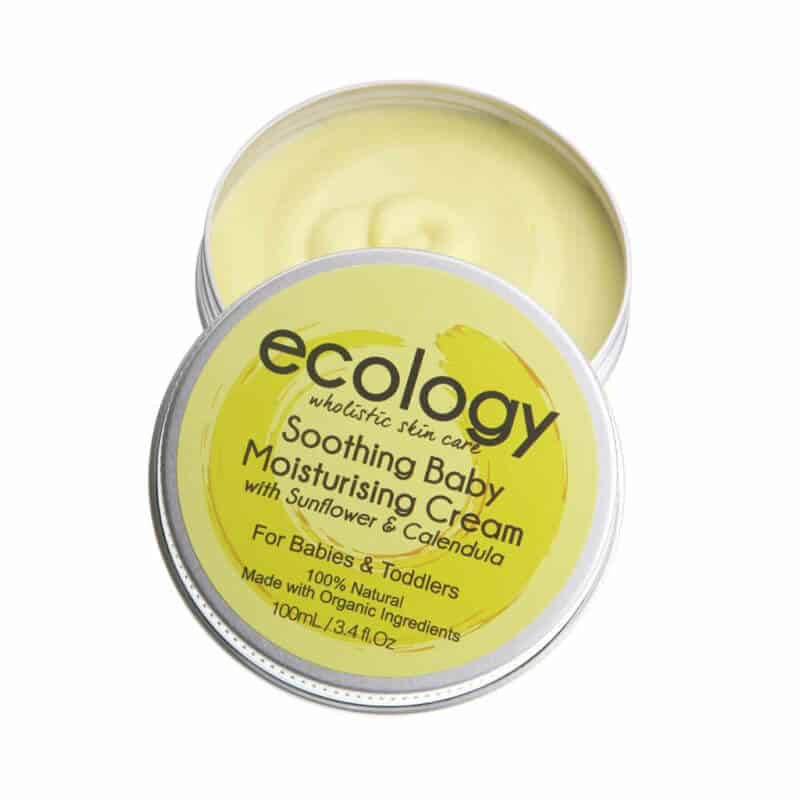 SOOTHING BABY MOISTURISING CREAM

A rich, natural moisturiser for sensitive skin Warm mild vanilla aroma
(don't let the name fool you, we have a LOT of adult customers who love this cream for themselves)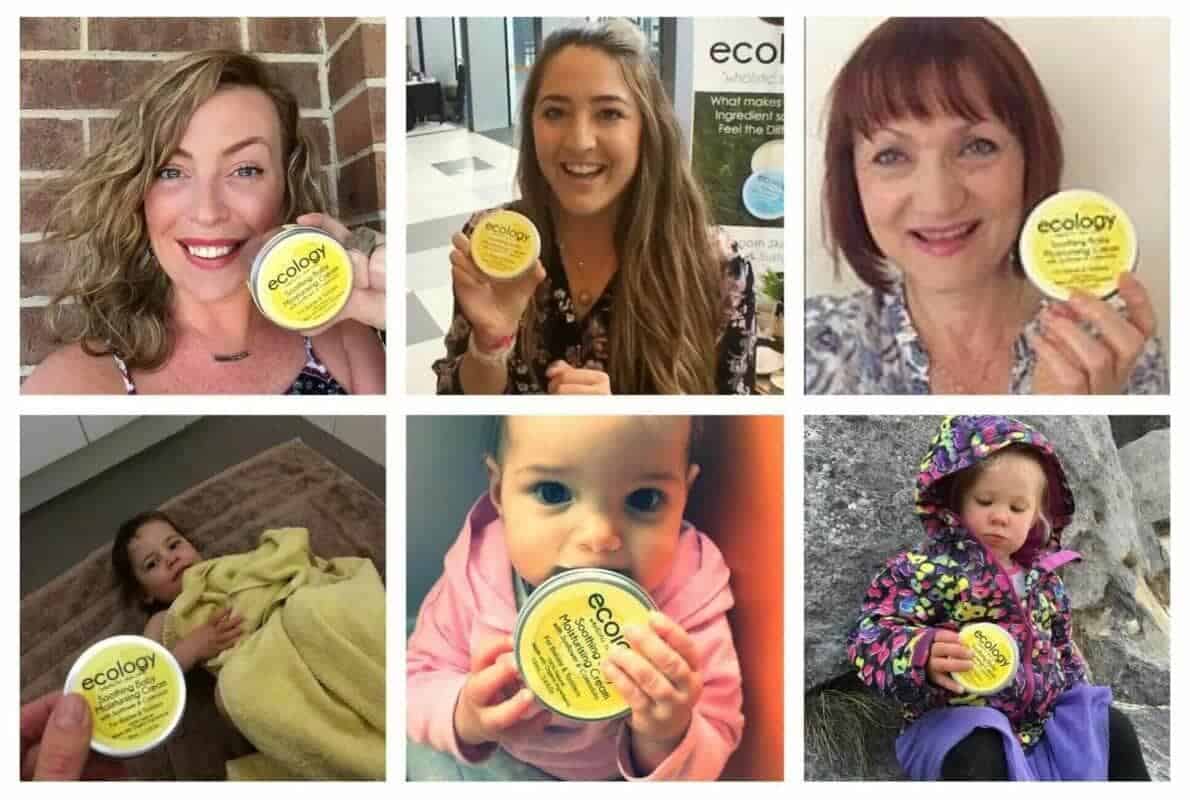 https://youtu.be/iAVpef2wkzU
This moisturiser will be perfect for you because:
It's rich: And deeply moisturising for sensitive and easily irritated skin. It will leave skin looking revitalised and feeling silky smooth
It's super gentle: No essential oils that can potentially irritate skin, just vanilla bean extract, calendula and rosemary extract
It has a simple formulation: Containing only a handful of ingredients you can recognise, so less risk of skin irritation. And no more wondering what you're putting on your skin
It's calming for skin that's prone to redness: Supporting skin's natural barrier function, this cream helps reduce moisture loss, redness and irritation. Leaving skin looking calmer, so you can face the world feeling better about your skin.
It's perfect for fine lines: The hero ingredient, grass-fed tallow closely mimics the fats and oils found naturally in healthy youthful skin. So this cream will help to plump skin and soften the appearance of fine lines. Leaving skin looking more radiant and youthful
It's calming for the look and feel of eczema and dermatitis: Supporting skin's natural barrier function, the grass-fed tallow and calendula extract in this cream help reduce moisture loss and improve hydration. Calendula is also a powerful anti-inflammatory that is helpful for soothing irritated skin
You'll also want to know it's...
100% Natural: Free from preservatives, petrochemicals, artificial or synthetic ingredients
Aroma is: Warm, mild vanilla aroma
Made with organic ingredients: Grass-fed tallow, jojoba oil, sunflower oil, vanilla extract, calendula extract and rosemary leaf extract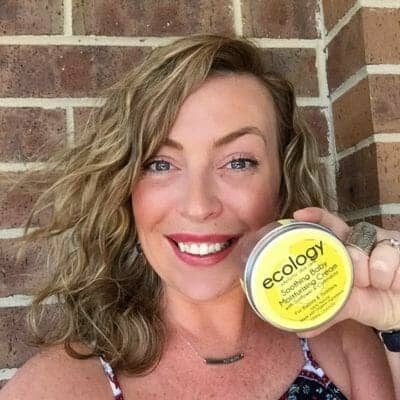 "It smells good enough to eat, my skin loves it and it's also makes an amazing lip balm"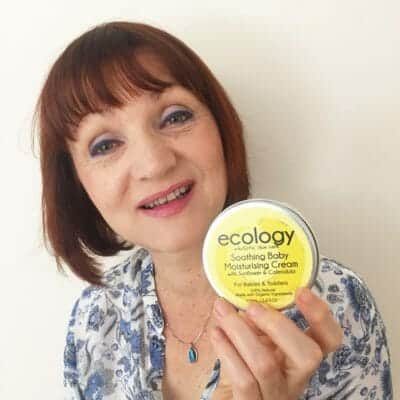 "I love this cream! It is the best! Everyone in our family uses it now including my 3 year old granddaughter"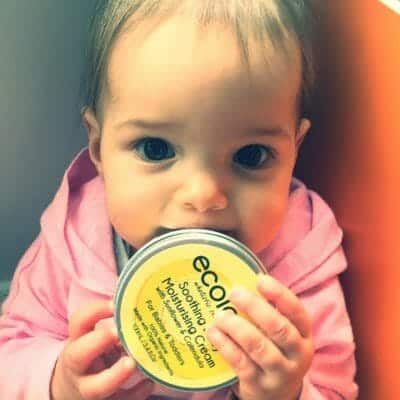 "I've been using the Soothing Cream for myself too... and I find it really moisturising! So it's really versatile for all the family! Kids think it's a real novelty and always look forward to putting some on their face whilst I do! Thank you again... amazing products!"
Cleansers…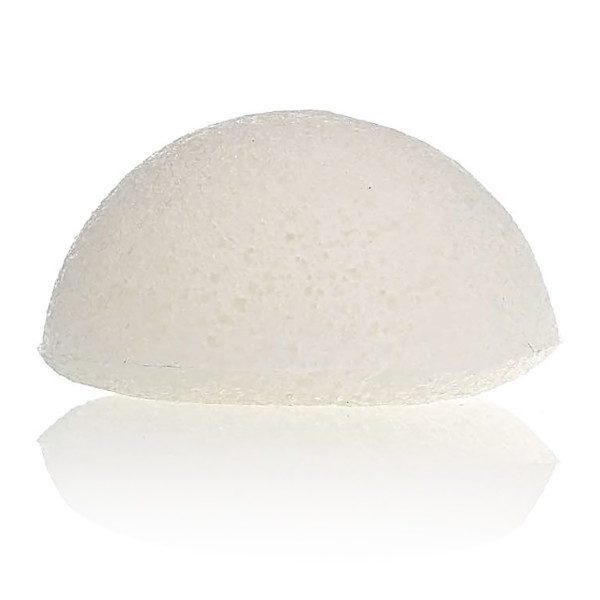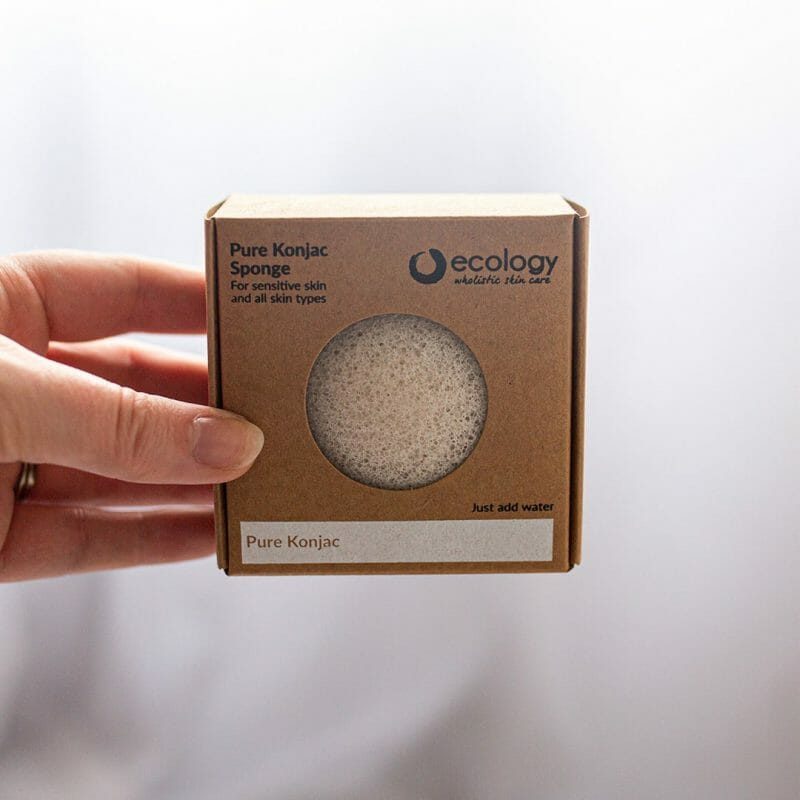 CLEANSING
FACIAL KONJAC SPONGES

100% natural vegetable fibre sponge for cleansing
This cleansing option will be perfect for you because:

You just add water to cleanse: This means you can take a cleanser out of your routine, helping to reduce chemical exposure and potential for skin irritation
It's super soft: And ideal for sensitive or delicate skin
You'll also want to know they're:
100% Natural: Free from chemicals, colours, additives or preservatives
100% Biodegradable
Ingredients: Pure Konjac Potato Fibre (Bamboo Charcoal Powder)
Pure (white): for all skin types
Black (charcoal): for oily or acne prone skin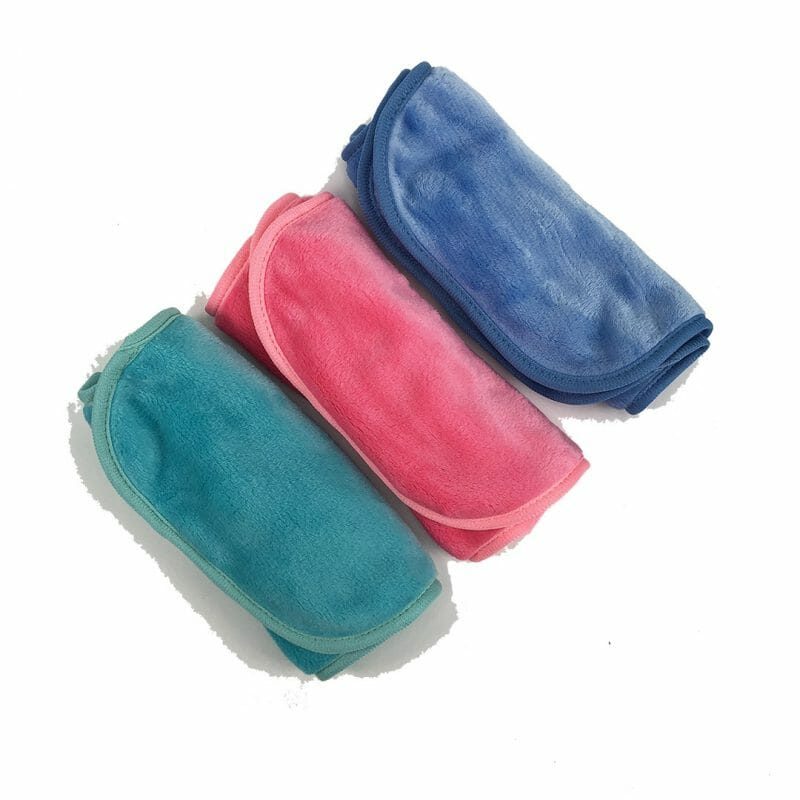 CLEANSING
MAKEUP REMOVAL CLOTHS

Plush and ultra soft microfibre cloth for makeup removal
This cleansing option will be perfect for you because:

You just add water to cleanse: This means you can take a makeup removal product out of your routine, helping to reduce chemical exposure and potential for skin irritation
It's super soft: And ideal for sensitive or delicate skin
It even removes water proof mascara