This Ecology Starter Pack includes:
1 x 100mL Replenishing Cream for Dry + Sensitive Skin
1 x Ecology Konjac Sponge – Pure
1 x Makeup Removal Cloth – Aqua, Pink, Purple or Blue – if you have a preference for colour, let us know in the order notes at checkout
Moisturiser…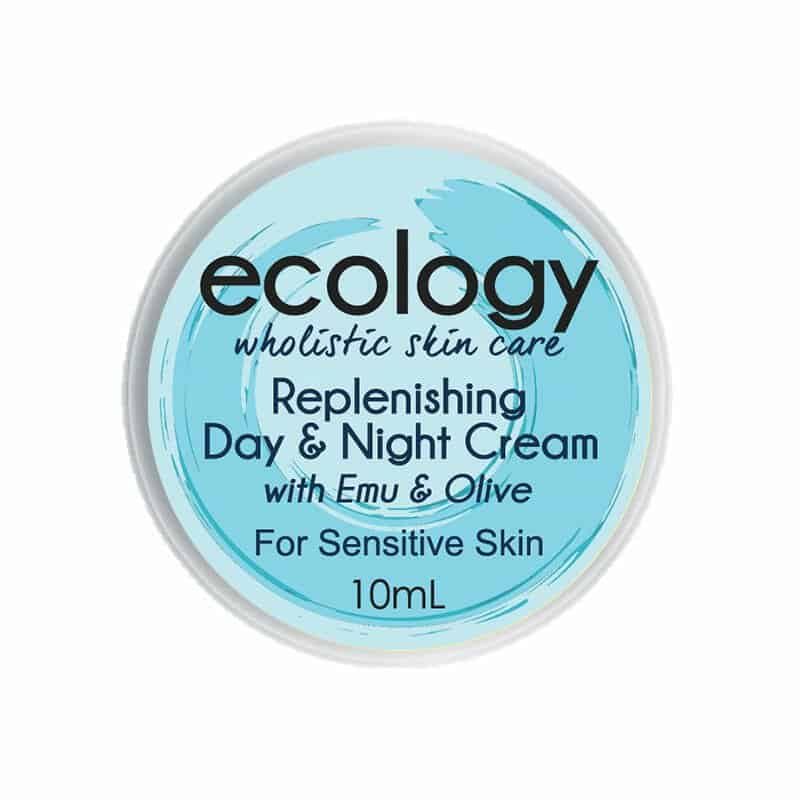 REPLENISHING CREAM WITH EMU & OLIVE

An ultra rich, natural moisturiser for sensitive skin
Warm mild vanilla aroma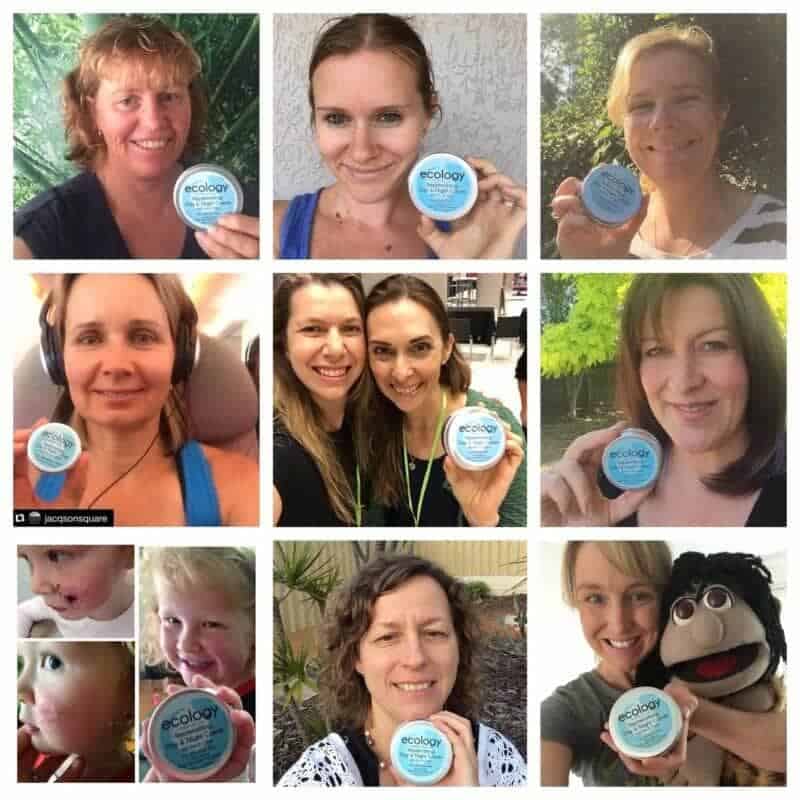 https://youtu.be/-t3H9JYCKcA
This moisturiser will be perfect for you because:
It's ultra rich: And deeply moisturising for sensitive and easily irritated skin. It will leave skin looking replenished and feeling silky smooth
It has a simple formulation: Containing only a handful of ingredients you can recognise, so less risk of skin irritation. And no more wondering what you're putting on your skin
It's calming for skin that's prone to redness: Supporting skin's natural barrier function, this cream helps reduce moisture loss, redness and irritation. Leaving skin looking calmer, so you can face the world feeling better about your skin.
It's perfect for fine lines: The hero ingredient, grass-fed tallow closely mimics the fats and oils found naturally in healthy youthful skin. So this cream will help to plump skin and soften the appearance of fine lines. Leaving skin looking more radiant and youthful
It's calming for the look and feel of dry skin conditions: Supporting skin's natural barrier function, the grass-fed tallow and emu oil in this cream help reduce moisture loss and improve hydration.
You'll also want to know it's...
Natural: Free from preservatives, petrochemicals, artificial or synthetic ingredients
Aroma is: Warm, mild vanilla aroma
Made with organic ingredients: Grass fed beef tallow*, Emu Oil, Extra Virgin Olive Oil*, Jojoba Oil**, Vanilla Bean Extract, Rosemary Leaf Extract*
*Organic ** Grown Pesticide Free
In a Generous 10mL Size: Because a little goes a long way, this trial size tin will last for a couple of weeks. Long enough for you to see results!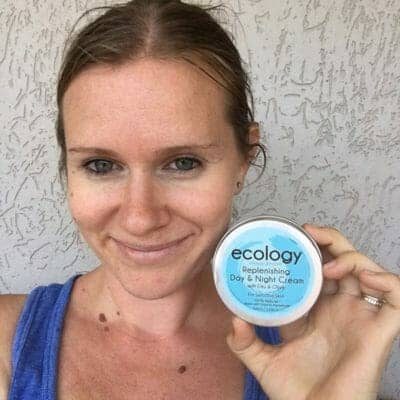 "I love my Ecology Cream. I have 3 young boys and without it, I'm sure my face would be a wrinkly mess  ...after the birth of my twins, stress and exhaustion resulted in many fine lines appearing around my eyes. After using ecology cream (I apply it a little thicker under my eyes at night), the fine lines have reduced significantly"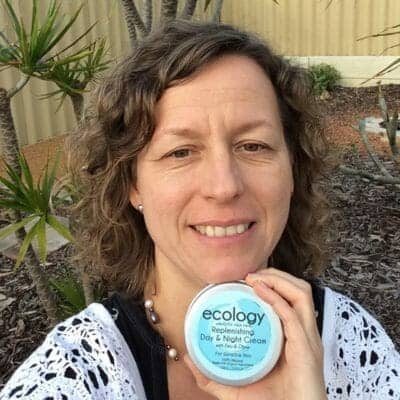 "I love the texture and smell of my Ecology cream. My skin soaks up this lovely 'food' instantly and makes it feeling soft and moist all day. Have I told you that I said goodby to itchy, burning skin since I use Ecology moisturisers Other brands, even ones advertised for sensitive skin left my face with a burning, hot sensation after application."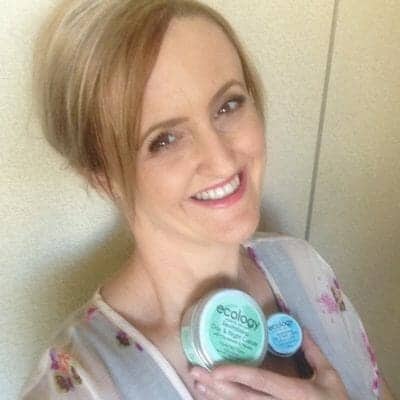 "Absolutely loving the product!
My skin has improved lots since using replenishing cream (my favourite) It's a great fantastic product and with using a Konjac sponge is amazing also.
My skin is vibrant again as it's very sensitive. I have a two year old little girl and she loves it too ...thank you xx"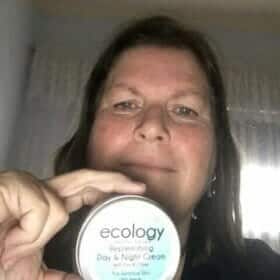 "I am in Ecology love! I just love it - my skin feels moisturised, calm and superb! I have spent so much money trialling new products which have supposedly been designed for sensitive skin, only to find I react to them first time I use them. I am then of course reluctant to use them again. Your moisturiser is amazing. I cannot tolerate fragrances at all, but your "blue tin" moisturiser has a beautiful and subtle scent that I love."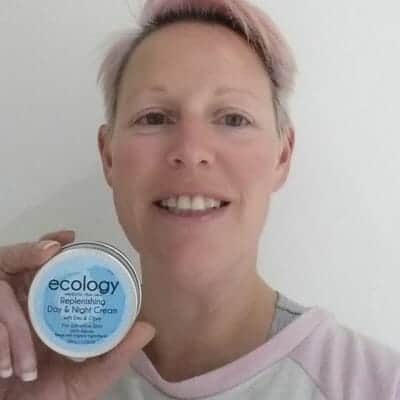 "I love my Ecology skincare cream because it is all natural, not tested on animals and makes my skin feel smooth and moisturised"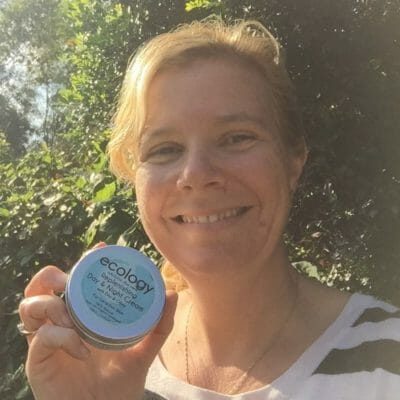 "It feels good, it smells good and it's chemical free"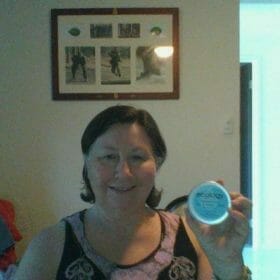 "what I love about your products is that they are natural. I am very conscious about what I put in and on my body. I love the fragrance of the replenishing cream and the texture is nice too. I mostly use it on my hands and arms - on my way somewhere in the car (busy life - lol)"
Cleansers…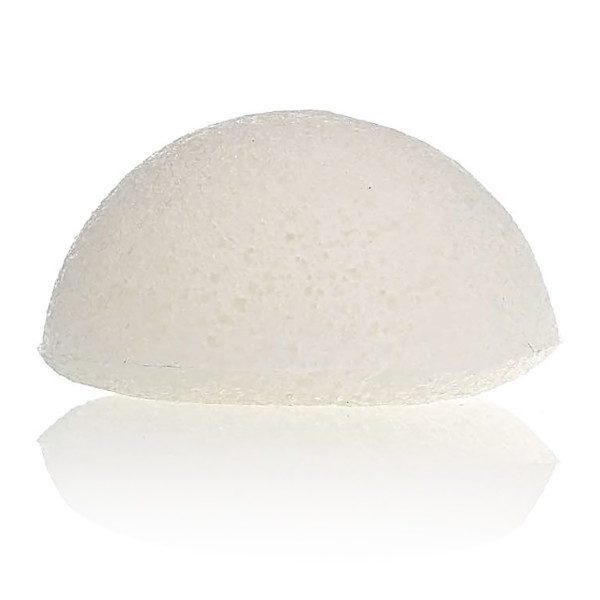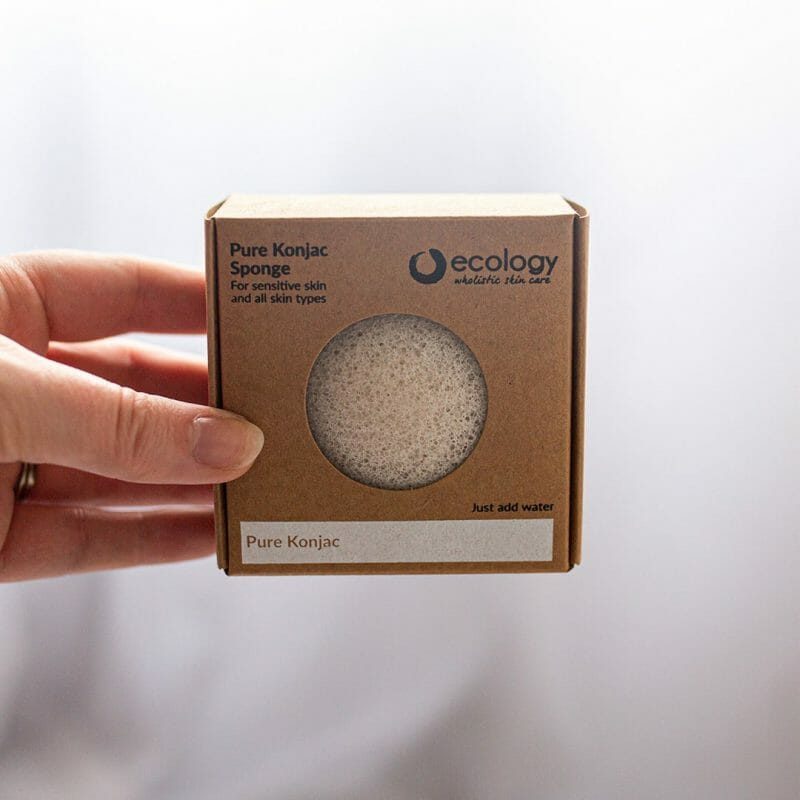 CLEANSING
FACIAL KONJAC SPONGES

100% natural vegetable fibre sponge for cleansing
This cleansing option will be perfect for you because:

You just add water to cleanse: This means you can take a cleanser out of your routine, helping to reduce chemical exposure and potential for skin irritation
It's super soft: And ideal for sensitive or delicate skin
You'll also want to know they're:
100% Natural: Free from chemicals, colours, additives or preservatives
100% Biodegradable
Ingredients: Pure Konjac Potato Fibre (Bamboo Charcoal Powder)
Pure (white): for all skin types
Black (charcoal): for oily or acne prone skin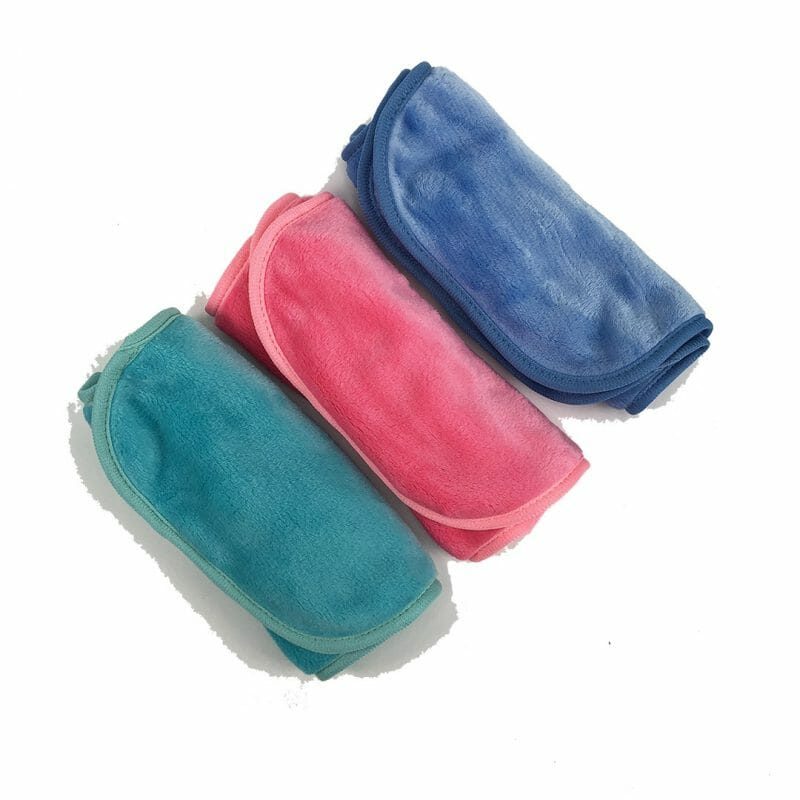 CLEANSING
MAKEUP REMOVAL CLOTHS

Plush and ultra soft microfibre cloth for makeup removal
This cleansing option will be perfect for you because:

You just add water to cleanse: This means you can take a makeup removal product out of your routine, helping to reduce chemical exposure and potential for skin irritation
It's super soft: And ideal for sensitive or delicate skin
It even removes water proof mascara